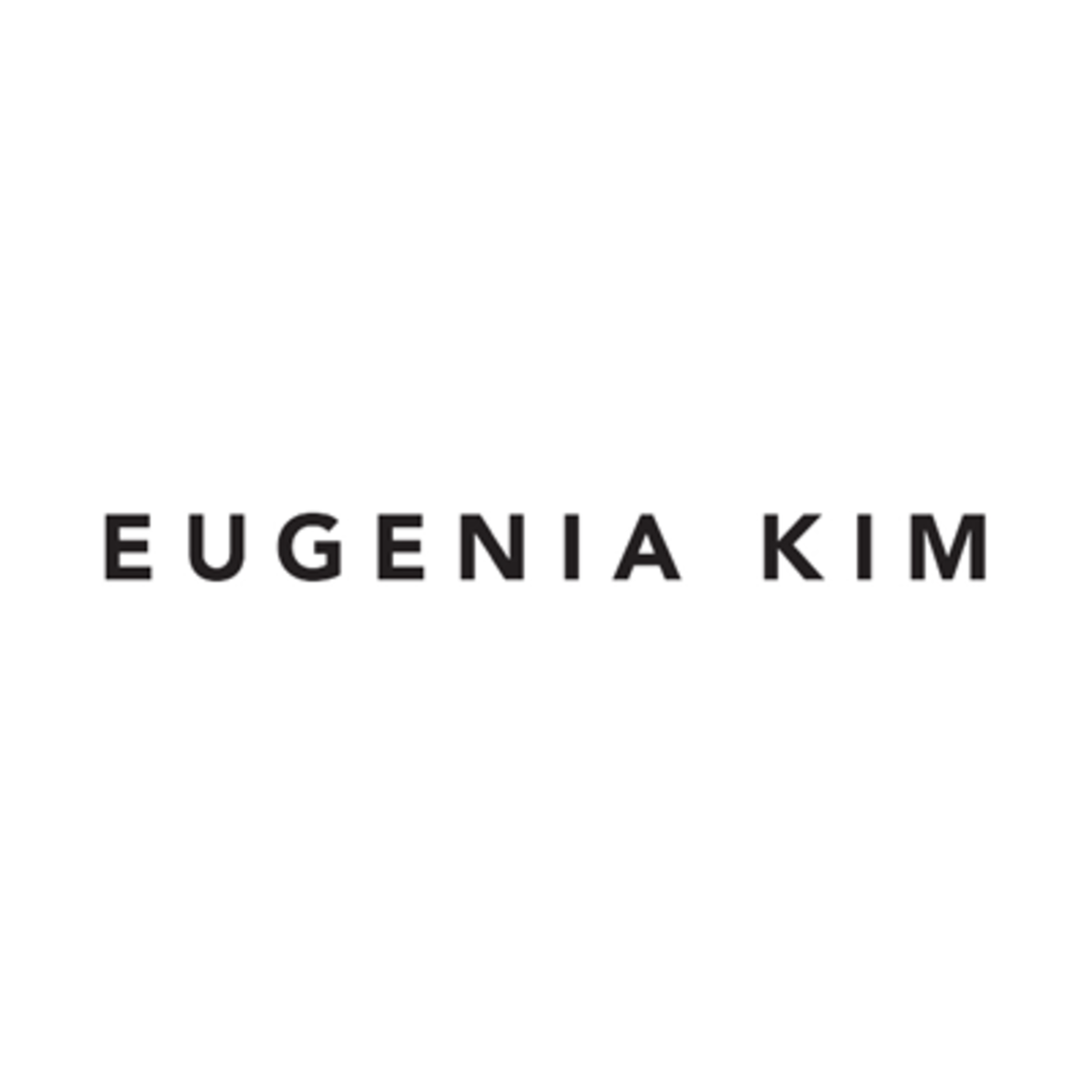 With an innovative approach to luxury, Eugenia Kim marries clean, classic shapes with fresh, feminine modernity and a playful sense of wit. Bold colors, unexpected trims and high-quality materials are the signature elements that define the collection every season.
In 1998, after a bad haircut, Eugenia created a feathered cloche to wear as a disguise. Boutiques in her downtown New York City neighborhood immediately took notice of the inventive design, and soon after, Barneys New York placed their first order. As a result, the Eugenia Kim brand was born.
Eugenia Kim quickly became fashion's go-to headwear brand, being featured on the covers of top publications including VOGUE and W Magazine, and on-screen in blockbuster films such as Zoolander and The Beguiled. Celebrities Beyoncé, Jennifer Lopez, Madonna, Gwen Stefani and countless others also took notice, choosing the brand for red-carpet appearances, headwear for concert costumes and to offer a stylish way to shield their faces from paparazzi.
Launched as a millinery collection, the brand has since expanded its offering into other categories of soft accessories, including a diffusion line, Genie by Eugenia Kim. In 2004, Eugenia introduced her highly coveted footwear collection, which was later re-launched in 2014, and followed with an expansion into bags in 2017.
Headquartered and handmade in her New York City studio, Eugenia Kim is sold at luxury retailers such as Bergdorf Goodman, Barneys New York, Harvey Nichols, Net-a-Porter and Saks Fifth Avenue, in addition to over 300 other department stores and specialty boutiques worldwide.
Eugenia has been awarded the honor of 'Accessories Designer of the Year' by the CFDA.
RESPONSIBILITIES:
Administrative support to Director of Sales & Brand Development and Sales Department
Update weekly selling reports
Assist in all sample trafficking needs – PR and Sales related
Manage digital filing of weekly press, marketing collateral, etc.
Assist with line sheet creation and management
Provide support during product/eCommerce shoots
Assist during showroom market prep
Attend local trade shows and provide support during appointments
We are looking for an undergraduate student majoring in Fashion Merchandising or Marketing who has a genuine interest in the fashion industry and sales and can receive credit for this internship. You will be assisting the team in all areas so this is a wonderful opportunity to learn about working for a luxury wholesale fashion company. You need to be a high-energy go-getter that pays very strong attention to detail.
Candidates must be able to intern 3-5 days per week (M-F) for a minimum of 3 months. We will not review applications from applicants who are not currently residing in NYC.
Compensation: $11/hr
To Apply: Send cover letter & resume in PDF format ONLY with "SALES INTERN" written in the subject line to corey@eugeniakim.com