Lily James had her "Cinderella moment" in 2015, and now it's Emma Watson's turn to shine.
Watson and her Beauty and the Beast co-stars kicked off their worldwide promotional tour in Paris earlier in the week. On Thursday, the 26-year-old actress looked like a real-life Disney princess at Spencer House in London, wearing a bespoke, eco-conscious Emilia Wickstead dress. Rebecca Corbin-Murray—who also works with James—styled her instantly ionic premiere look.
Before the press tour began, Watson and Corbin-Murray jointly created a new Instagram account, called The Press Tour, to highlight the sustainable pieces the actress has been wearing.
"The gown is made from end-of-line fabric sourced from a family-run, London business specializing in couture fabrics, and produced in Italy," the actress, who dazzled in Catbird earrings, wrote in her Instagram caption. "These unwanted fabric pieces have been given a new lease of life; often irregular quantities of surplus or end-of-line fabrics cannot be sold and are destroyed. This piece was created in Emilia Wickstead's London atelier, by an all-female team."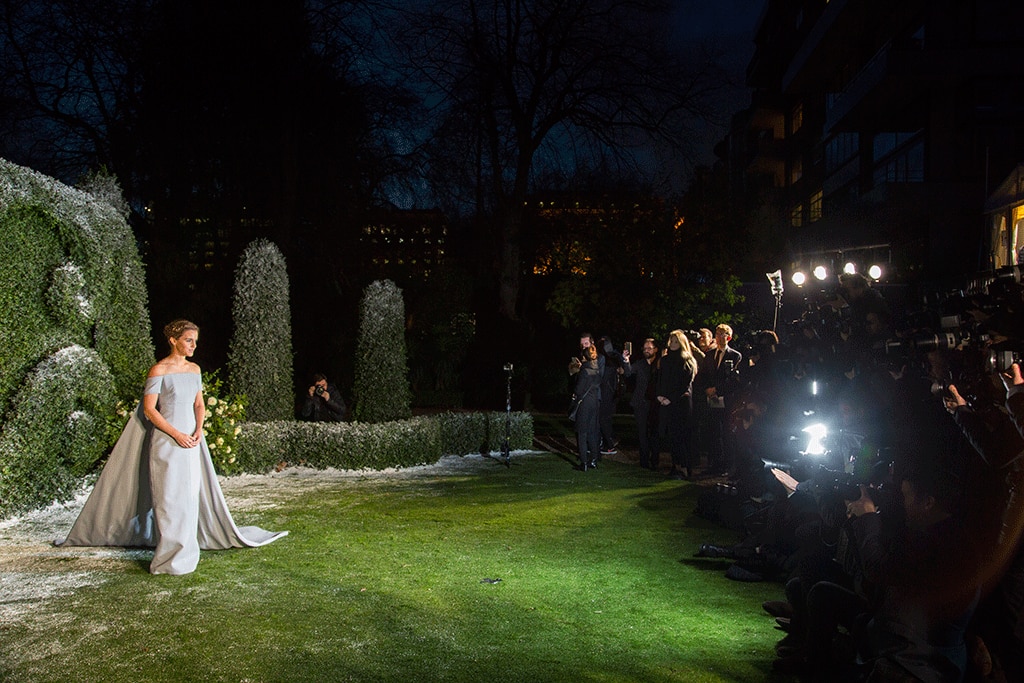 StillMoving.net for Disney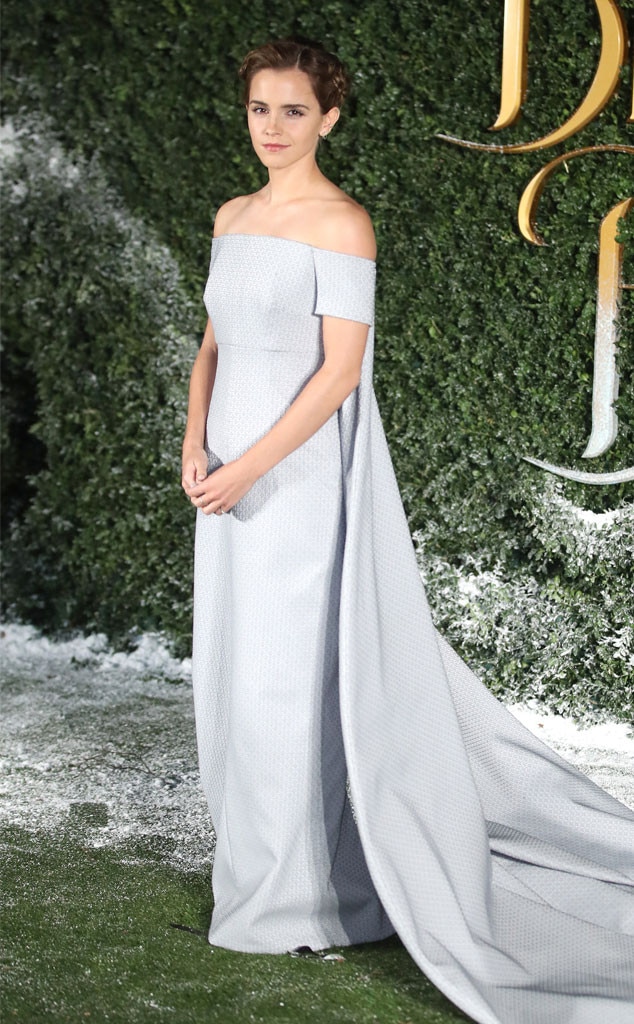 Mike Marsland/WireImage
It's a noble cause, particularly as interest in Beauty and the Beast—and Watson—mounts. In fact, just as she hit the red carpet Thursday, The Hollywood Reporter predicted that the live-action movie musical could reach $120 million in its North American debut next month. The current record holder is Warner Bros.' Batman v. Superman: Dawn of Justice ($166.1 million).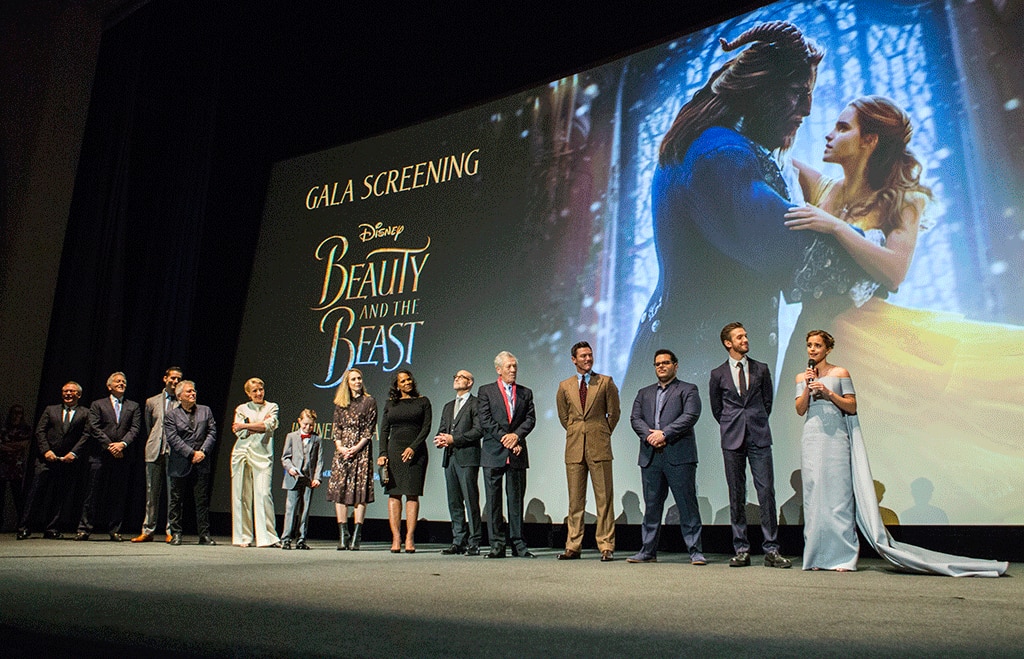 StillMoving.net for Disney
For Watson, Beauty and the Beast is a childhood dream realized, as she was a big fan of Disney's 1991 animated movie. "With actors who get to choose their roles, you look at their résumés and you start to see a kind of autobiography emerge," director Bill Condon says in the Feb. 24/March 3 issue of Entertainment Weekly. "From what I'd seen of Emma, she seemed to be the person, both on screen and off, who best reflected the qualities that Belle embodied."
And for a new generation of fans, Watson will be the person they always associate with Belle—a responsibility she gladly accepts. "What's so beautiful about this story as a whole is this idea that Belle is able to see past these extraneous, external, superficial qualities of Beast," she says. "She is able to see deeper, and that's one of her special powers. It's her superpower: empathy."
Beauty and the Beast is in theaters March 17.