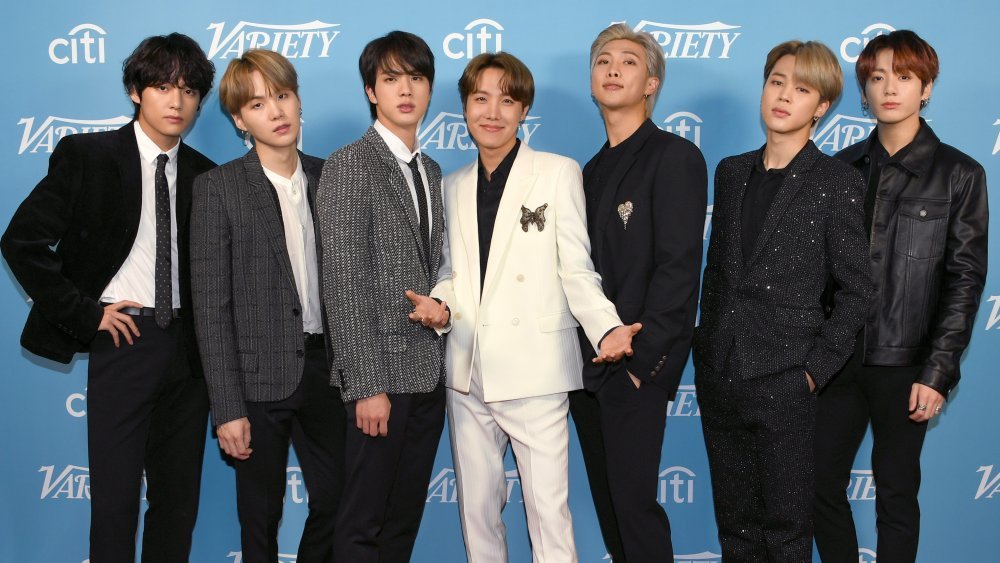 BTS fans took to Twitter to applaud the group's electric car partnership. "BTS USING THEIR STATUS TO MAKE AWARENESS OF CLIMATE CHANGE WHILE LOOKING INSANELY POWERFUL WHILE DOING IT?? THAT'S HOT" tweeted one follower. The group is clearly shifting it into high gear for the environment, but this isn't the first time the K-Pop superstars have leveraged their notoriety for an important cause. In a sea of disturbing K-Pop controversies, one of the many untold truths about BTS involves its philanthropic endeavors.
The group joined forces with the United Nations Children's Fund (UNICEF) as part of the organization's "Love Myself" campaign. In September 2018, BTS member RM delivered a heartfelt speech at the UN about his personal struggles with identity and acceptance. "I have come to love myself for who I am, for who I was, and for who I hope to become," he said. RM also encouraged others to find their voice. "I'd like to ask all of you: What is your name? What excites you and makes your heart beat? Tell me your story. I want to hear your voice and I want to hear your conviction. No matter who you are, where you're from, your skin color, your gender identity, just speak yourself."
Wise words worth sharing.