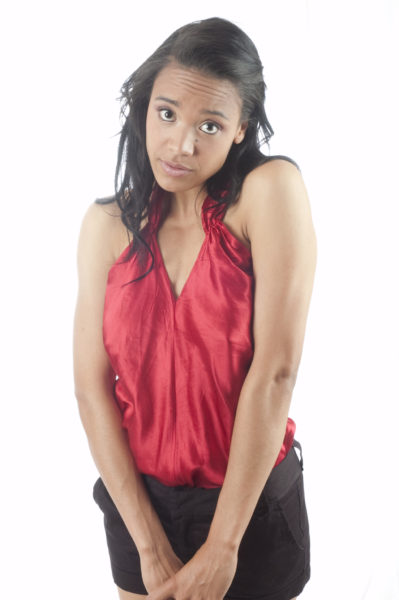 Hi guys, BN Confession Box is a feature on BellaNaija – curated by Nkem Ndem.
The Confession Box is our virtual confessor's box where BellaNaijarians can let loose and say their deepest and rawest fears.
These letters are from you, and we'll ensure that your identity is protected. Everybody needs some form of outlet or the other.
***
My mind has been on the telephone fight I had with a man that calls himself my fiance over an abortion. He kept shouting "I can't believe you killed my baby" over and over again to try and make me feel bad; but to be honest, I cannot even be bothered. I'm done. I know I made the right decision and his stupid rants are just a way to vindicate himself. This same man shouting and sounding as if he is pained is the same one that went missing in action after I told him about the pregnancy. He refused to pick up my calls or respond to my messages for 2 months. And finally, when I text his mother to let her know that I have taken off the baby, since their son has blocked me, he calls to start forming I had no right to abort his baby. Imagine!
We met last year August while he was visiting home. He lives in South Africa and comes to Nigeria at least 3 times a year. We fell in love and he told me I was the one he has been searching for all his life. He spent 3 weeks that August and traveled back. We kept in touch and all. He promised me that he would see my parents on his next visit and that we would spend lovers day together. February came and he visited as promised.
He spent another 3 weeks and since I was convinced he was the man I was about to marry, I agreed to be very intimate with him, no protection or anything. My intention was not to get pregnant, but it happened.
I was very happy when I found about the pregnancy and I called him to share the news. His first comment was: "so what do you want to do about it?" I was shocked. I think he felt ashamed after I refused to say anything so he now claimed that he did not want me to abort, that he would inform his parents and they would come and do the knocking…and like a fool, I believed.
Unfortunately, that was the last time I heard from him. He stopped taking my calls, refused to respond to my texts and messages, meanwhile, he was updating his Facebook and was always online on Whatsapp. It was a very depressing period for me. I cried, I prayed, I even begged his family to talk to him. I tried everything I could for 2 solid months. I was afraid my stomach would start showing, so I did the only thing left for me to do. I aborted the baby.
The day I did the abortion, I was very scared; not because I was losing the baby, but for my life. I only sent his mother a message about the abortion out of respect. I even regret doing that now, because if I had just kept it to myself, he would not have known and he would not be making all this noise now. Despite what the hypocrite says sha, I refuse to feel guilty about the abortion.
***
Do you have any confession you would like to make or shocking tale you'ld like to tell? Please send your story to features(at)bellanaija(dot)com.
Photo Credit: Dreamstime | Jeffrey Banke