There was quite a lot to talk about after the 2017 Emmy Awards last night, but no one seems to be making more headlines than Ben Affleck and his girlfriend Lindsay Shookus.
The 45-year-old actor joined the Saturday Night Live producer as her plus one to the Hollywood affair, marking their first official awards show appearance together. Of course, being Ben Affleck doesn't make it easy to have a low-key evening as someone's date, but he made sure to take all the right steps so the attention remained on Shookus…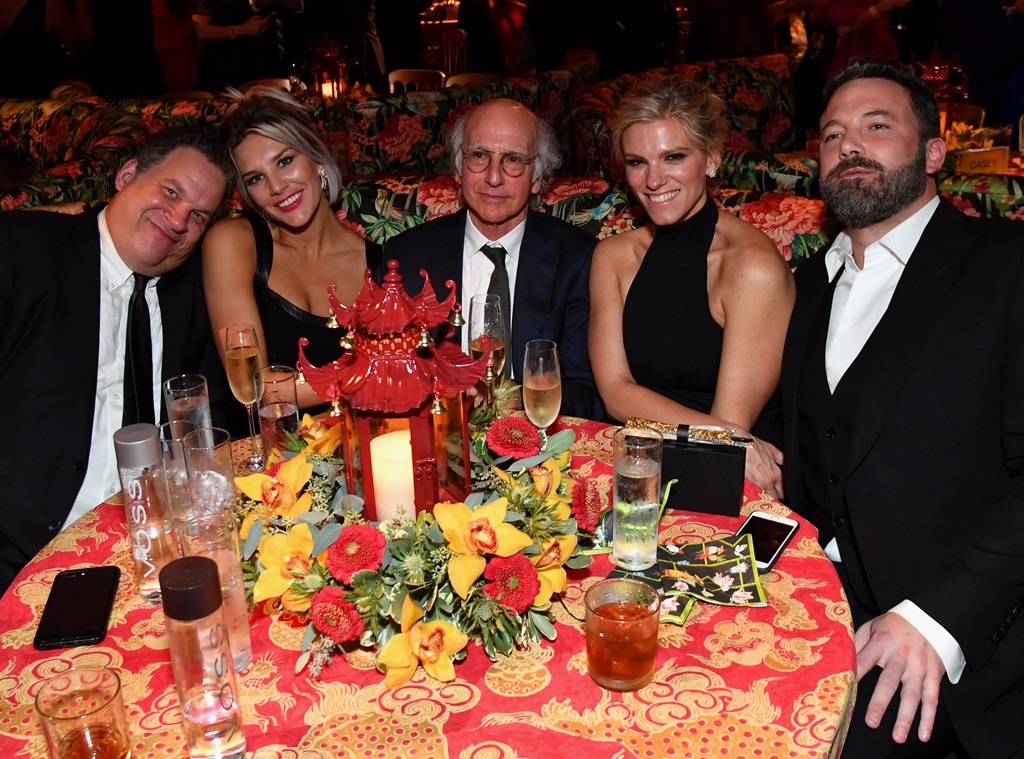 Jeff Kravitz/FilmMagic
3. He Cheered Her On: When SNL won for Outstanding Variety Sketch Series, Affleck stood up to let everyone file out past him to take the stage. Affleck smiled and cheered the team on from the audience as they accepted the award and met them backstage afterward to celebrate.

4. He Held Her Purse: Onlookers told E! News Affleck held Shookus' clutch as she walked around holding her Emmy statue…and we all know that's a solid sign of a great boyfriend!

5. He Snapped Photos of Her: Not only did Affleck lend a hand by holding his lady's purse, he also offered to take photos of her backstage with her friends.

6. He Stuck to Water: Several sources told E! News they spotted Affleck drinking water throughout the show and at the after-parties, perhaps taking on the role as designated driver and allowing Shookus to relax and celebrate with some champagne. As we've reported before, Affleck completed treatment for alcohol addiction earlier this year.

7. He Granted Her Pizza Wish: A source overheard Shookus talking about how badly she wanted pizza, and E! News can confirm Affleck immediately hopped on his phone to start Googling pizza places around the theater. Nothing's better than celebratory pizza!

For more about the Hollywood couple's Emmys night out, don't miss E! News tonight at 7 and 11 p.m. and tune in to the Fashion Police 2017 Emmys Special, with guest co-host Erika Jayne, at 8 p.m., only on E!