Your denim says a lot about you.
Even though the fabric is universally loved, with the right features, it's easy to make a standout look. Denim is that versatile. The hue of blue, sizing, length, rips and tears—there's seriously unlimited options, which thus creates the perfect opportunity for expression and style. Some of the most unique, like Usher's "Just Like Heaven" jacket from last year's iHeart Radio concert, result from both personal style and a little help from customization experts, such as the pros at Lot, Stock and Barrel.
Usher, Chloe Grace Moretz and Aimee Song are just a few of the celebs that have indulged in the brand's embroidery and monogramming capabilities. Plus, they offer an assortment of patches that will help you tell any story with your outfit. Once a customer leaves their LA-based store, they're bound to have something unique and irreplaceable.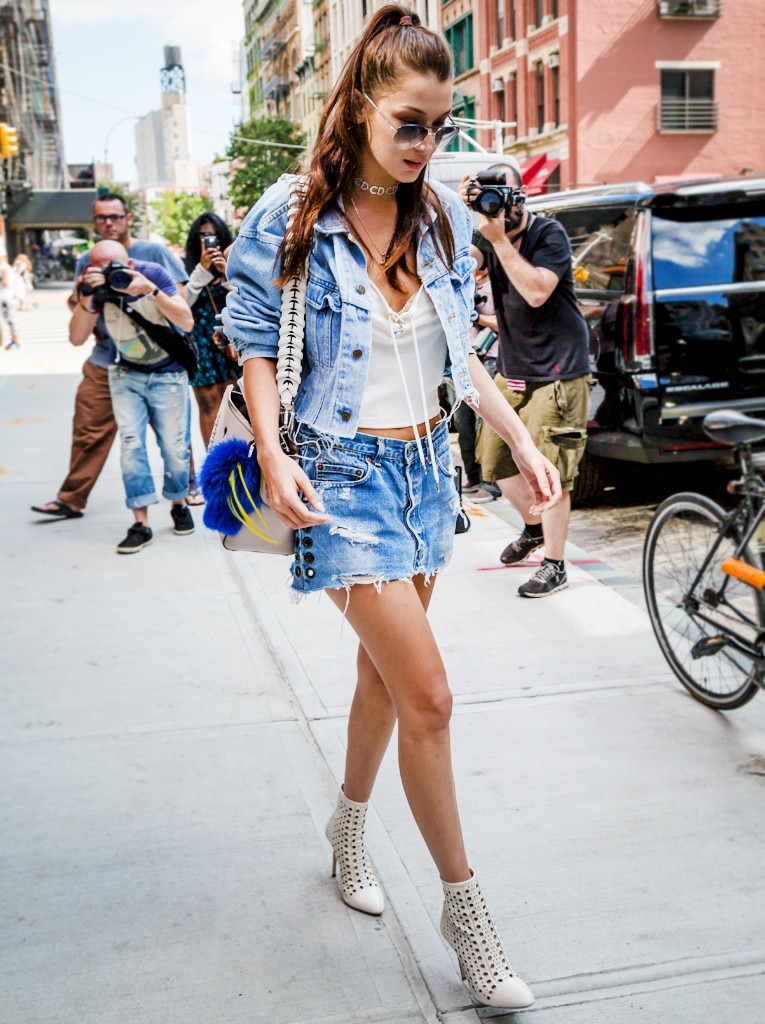 Alessio Botticelli/GC Images
What about you? Is Bella Hadid's oversized, cropped jacket your style? Or, are you more into a classic dark wash with a few patches? No matter your preference, check out the video above to see how it's done! 
Your denim is ready for the celeb-treatment!