A male tiger weighing 195kg (420lb) was relocated from the central Indian state of Madhya Pradesh to a sanctuary in the eastern state of Orissa 600km (410 miles) away. The massive operation involved numerous forest officers, wildlife veterinarians – and five elephants.
The three-year-old tiger, known to forest officials as MB2, lived in Kanha National Park, a vast bird sanctuary and tiger reserve in Madhya Pradesh.
On 20 June MB2 became the first tiger to be relocated for this project.
It was also the first time such an operation had been carried out in India, the forest department said in a statement.
MB2 is one of five male tigers identified for relocation to the Satkosia reserve in Orissa as part of a campaign to increase the region's tiger population.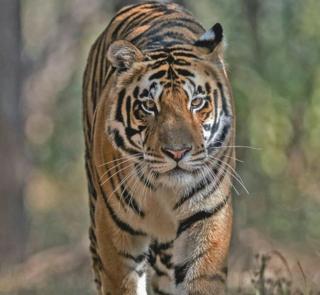 "Hopefully, this tiger will fulfil the objective of this ambitious project and help establish a good population of tigers in Satkosia," the press release said.
Satkosia reserve is estimated to have just two female tigers and no males.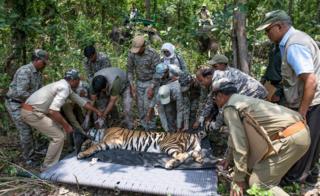 "They want to build up the population, so they wanted some male tigers," Sanjay Shukla, the chief conservator of forests in Madhya Pradesh, told the BBC.
He said the capture of MB2 was a major operation. The tiger was first tranquilised with a dart and then carried to a customised truck fitted with a cage specially built for the long journey.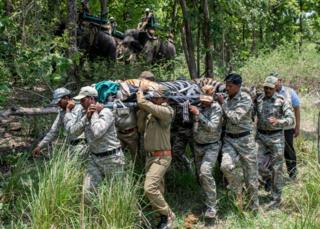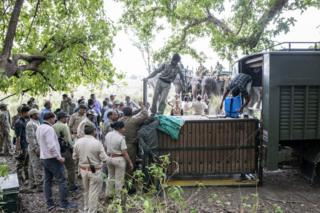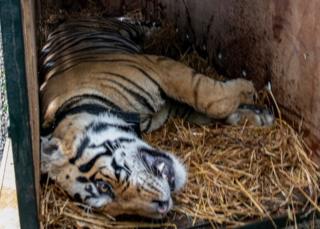 MB2 arrived in Satkosia on the afternoon of 21 June, Mr Shukla said.
It was released into an enclosure on the edge of the reserve where it is being observed to see how it adapts to its new environment.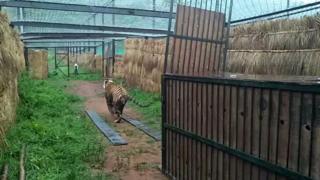 If the animal adjusts well, it will be released into the wild. And only then, he added, will the remaining five tigers be relocated to Satkosia.
A second male tiger will be sent from Kanha and four others, three males and one female, will be sent there from two national parks in Madhya Pradesh. That is Bandhavgarh, which is also home to the rare white tiger and Pench, one of India's best tiger reserves.
Photos courtesy of Madhya Pradesh Forest Department