Taylor Swift is toasting to a major career milestone with a perfectly timed celebration. 
The "Style" pop songstress will re-release her music on all streaming services in just a few short hours, per a message shared by her official fan account. 
"In celebration of 1989 selling over 10 million albums worldwide and the RIAA's 100 million song certification announcement, Taylor wants to thank her fans by making her entire back catalog available to all streaming services tonight at midnight," the social media announcement read. T. Swift's five studio albums have not been available on streaming platforms like Spotify, Amazon Music and Pandora since 2014.
Two years ago, the multi-Grammy winner rocked the music industry when she penned an open letter to Apple Music slamming their decision to not compensate artists during the service's free trial. Hours after her statement went viral, Apple announced that the company would issue royalties to artists throughout the 90-day period, and the 27-year-old went on to star in a number of Apple Music campaigns.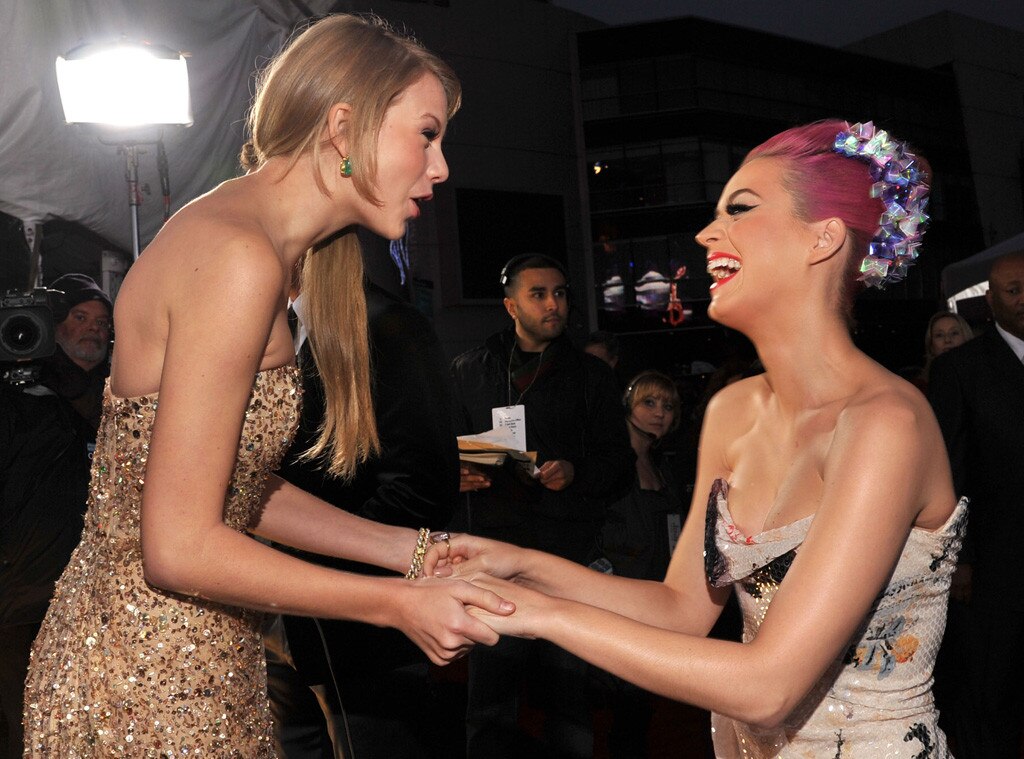 Lester Cohen/AMA2011/WireImage
Swift's latest foray back into the spotlight comes at an opportune time. Katy Perry, who is publicly beefing with her fellow pop star, just so happens to be dropping her new body of work, Witness, at midnight. 
While out promoting her fifth studio album, Katy hasn't shied away from airing the long-standing feud's dirty laundry. The "Chained to the Rhythm" songstress most recently claimed that Swift defamed her in an interview with NME. Katy shared, "I mean, I'm not Buddha—things irritate me. I wish that I could turn the other cheek every single time, but I'm also not a pushover, you know?"
"Especially when someone tries to assassinate my character with little girls," she added. "That's so messed up!"
For now, all eyes will be on the charts as Katy and Taylor fans press play on their pop star of choice. Is Taylor's move purely coincidental or a calculated clap back? Tell us in the comments what you think!