Kim Zolciak-Biermann is putting her nursing background to good use.
The Don't Be Tardy star surprised fans Tuesday afternoon when she shared a photo from a doctor's visit. As it turns out, two of her kids had experienced operations earlier in the day.
"2 kids same recovery room! It's all good though had the best doctor!" she wrote on Instagram. "Had to take a pic for @kashbiermann and @briellebiermann for memory sake."
Kim added, "Tonsils and adenoids removed! Onward and Upwards #ImTheBiggerBaby #GetItTogetherMama."
E! News has learned that Brielle Biermann said goodbye to her tonsils while four-year-old Kash Biermann had his adenoids removed.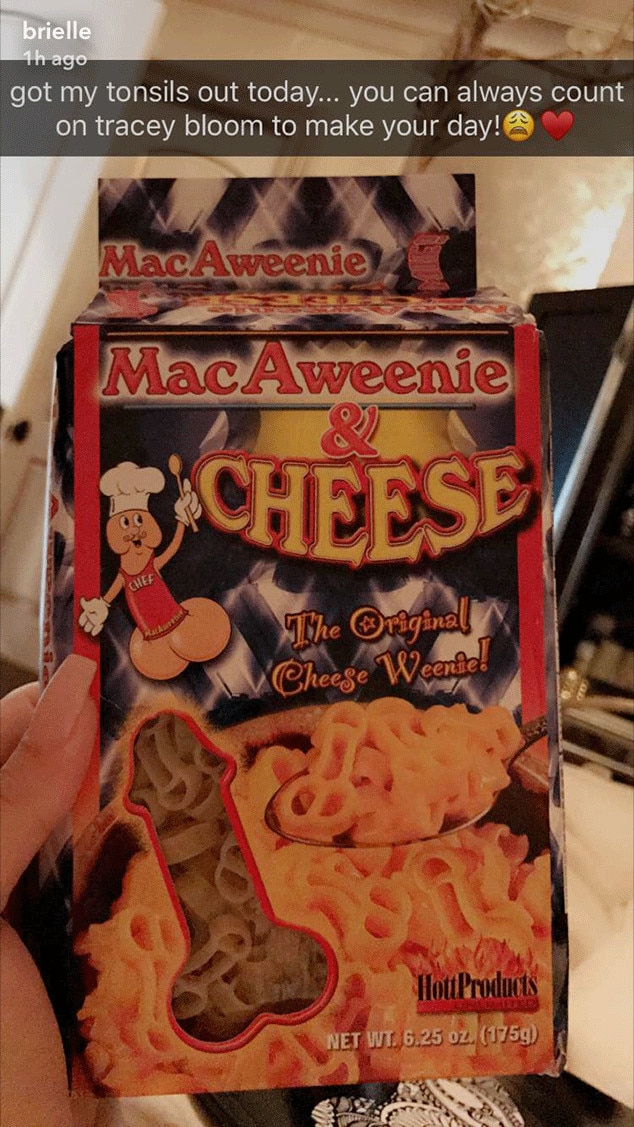 Snapchat
In true Brielle fashion, the reality star decided to document her recovery on Snapchat. In fact, the family's chef had some special gifts lined up to help Brielle heal.
"Got my tonsils out today," Brielle shared on Snapchat while showing off MacAweenie & Cheese. "You can always count on Tracey Bloom to make your day!"
But wait, there's more!
Chef Tracey also gifted Brielle a coloring book for adults titled Just C–ks. "Lmaooooo!!!! Someone come color with me!! Xo Thank you Bloom," the 20-year-old shared with her followers. "First thing that made me smile all day ;)"
The procedures come at a busy time for mama Kim who is busy filming season six of her family's reality show titled Don't Be Tardy. In addition, the Kashmere Kollections skincare designer recently confirmed that she will be returning to Real Housewives of Atlanta part-time.
"FINALLLY! After many months of negotiations, I'm happy and excited to confirm that as of today my deal is done! I'm coming to play with the ladies over at RHOA," Kim shared on social media. "However, since you all have made my OWN show such a huge success, I've decided to continue to carry that instead of carrying a peach! See you soon bitches!  #CANTWAIT#2ShowsSameNetwork #Blessed#SeeUAtLeastHalfTheSeason."
Until the new episodes air, we'll be here wishing Brielle and Kash a speedy recovery.
(E! and Bravo are part of the NBCUniversal family)