Basically, how to get the celeb look for a fraction of the price.
Everyone from Vanessa Hudgens to Beyoncé to Dakota Johnson's been decked out in Gucci lately, and it's not hard to see why. The iconic double-G logo (seen on Vanessa's belt) in combination with the equally-as-iconic ribboned stripe (originally red and green, but sometimes red and navy as collections are added) and heavily-embroidered bags scream luxury. And that's what we all strive for, right? 
So how does one achieve the same look of luxury without dishing out a cool $700 – $5,000+ on a single piece? You come to us for help (and recognize there are plenty of fast-fashion retailers trying to do just that).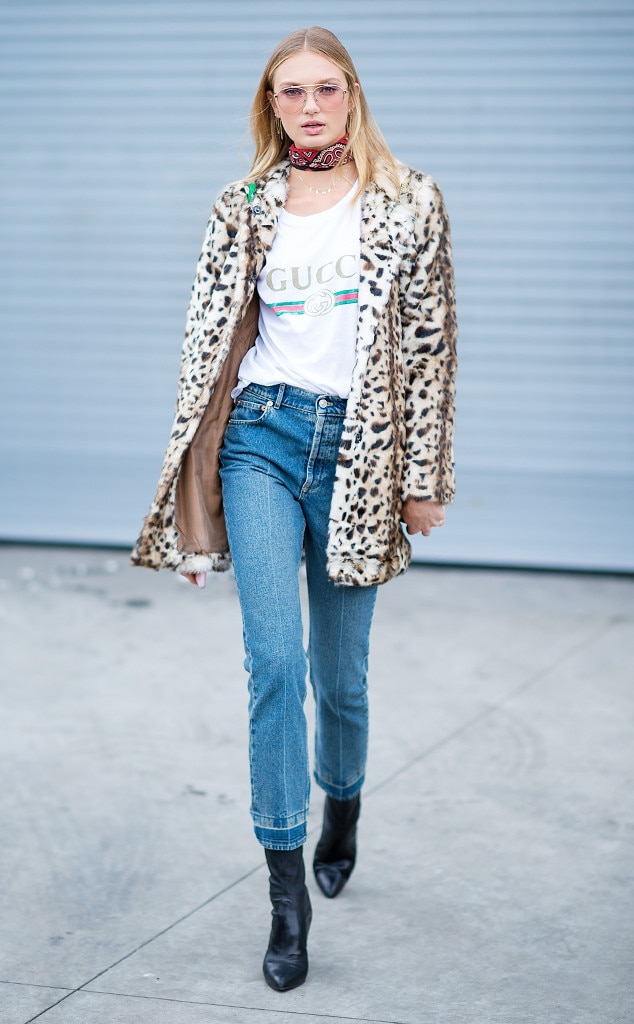 Michael Stewart/WireImage
Zara, H&M, Mango, River Island…those are just a few online and in-store options you've got to choose from. Just make sure the garments you're grabbing have that same whimsical feel the designer so beautifully creates.
To give you a jumping off point, we've rounded up a bunch of Gucci-inspired buys in your price range.