Could there be a female 007 in the near future?
Chris Hemsworth sure thinks there should be, and he recently told W Magazine that he'd like to see his Snow White and the Huntsman co-star Charlize Theron take over the role.
"She embodies every ounce of strength and nobility and dignity and integrity that that character should have," he told the magazine. "She's smart as hell. She's physically able. Watching her in those fight scenes [in Snow White], doing it in high heels and an eight-foot long gown was even more impressive."
In the meantime, Theron is gearing up for the release of Atomic Blonde, in which she plays her own badass spy, and E! News caught up with her at the film's premiere to discuss what she thinks of the growing female James Bond campaign.
"It's so sweet," she told us. "I love that Chris Hemsworth has my back like that. He's such a sweetheart. But also, I think Daniel [Craig] is doing it so I want to wish him well, and I absolutely love him as Bond."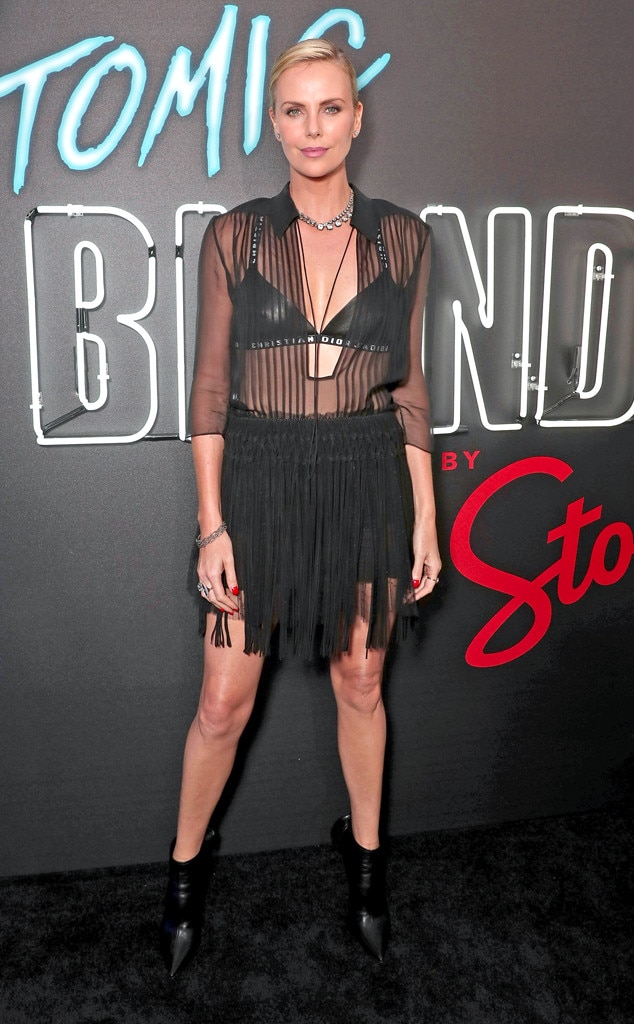 Todd Williamson/Getty Images
However, she isn't opposed to her Atomic Blonde character Lorraine Broughton making a crossover into the Bond universe. "Hopefully we can bring Lorraine back and we can have Bond and Lorraine do a little something," the actress said. "Why not?"
Theron has kept a low profile dating-wise, but she recently revealed to Howard Stern that a new man in her life recently took her on an "incredible date"—an evening hike under a full moon. But for stars like Charlize, are such dates more for the romance or the privacy?
"It might be both," she told us. "Never thought about it. I went for the romance but I see the practicality. But I was still impressed."
Despite the interest surrounding the relationship statuses of celebrities, Theron has no complaints about the difficulty of keeping her personal life personal. "When you talk about something like that being difficult, I want to punch myself in the face," the Atomic Blonde star said. "There are some real problematic things in the world, but we can figure this one out. Just meet on dark hills—sounds so creepy!"
But most importantly, as a mother of two young children, is performing stunts in Atomic Blonde or putting the kids to bed more difficult?
"It's very similar," Theron joked. "Minus the B.O."
Catch her on the big screen when Atomic Blonde hits theaters July 28.