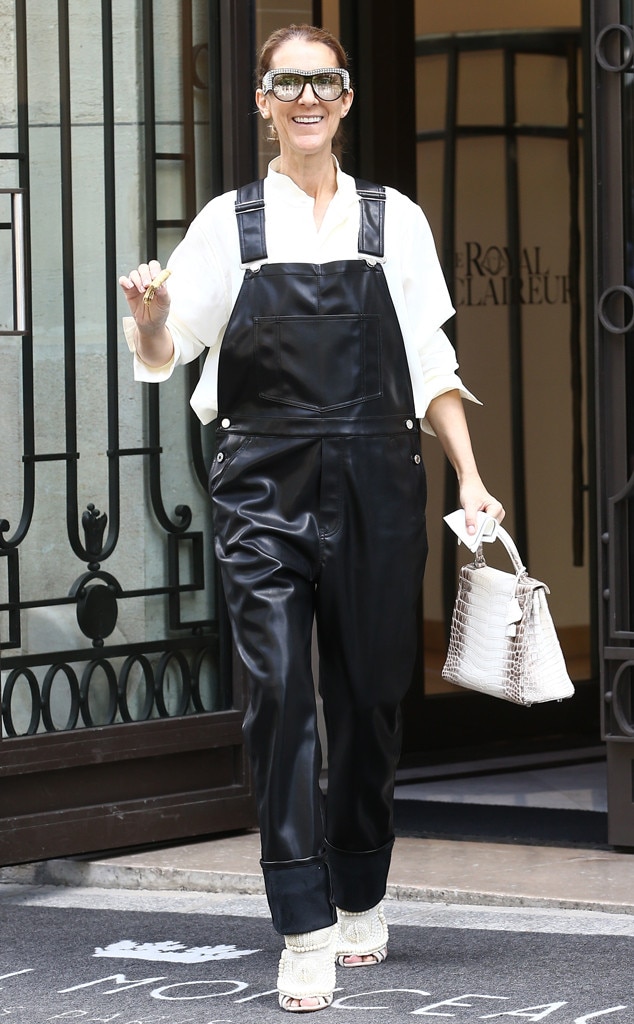 CRYSTAL, PacificCoastNews
Queen Celine reigns supreme.
Céline Dion sported a daring look in Paris Sunday. Dion stepped out of the Hotel Royal Monceau wearing a pair of loose fitting, rolled up black faux leather Givenchy overalls over a white, flowing blouse, paired with cream pearl-embroidered Kanye West x Giuseppe Zanotti sandals and crystal-encrusted sunglasses. Wow!
The 49-year-old pop star also sported a great big smile, because she knows that she is one of very, very few people who could pull off such a look and make it look effortless.
Dion is set to perform in Leeds in England later in the day, after which she'll have a three days off before heading back to France. She is set to perform 10 concerts in France, including in Paris, and also has more shows in the U.K. as well as Germany and Switzerland as part of her European tour.
In September, Dion will head back to Las Vegas to resume her Celine residency show at The Colosseum at Caesars Palace.