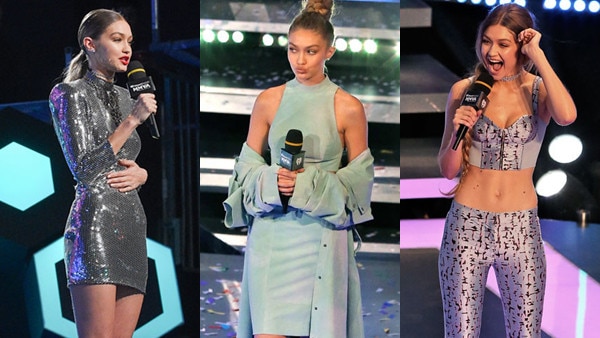 Ernesto Distefano/Getty Images, S Fernandez / Splash News
When a supermodel hosts an award show, the fashion takes center stage. 
That's why we need to take a trip down memory lane to when Gigi Hadid stepped out to lead one of her first ceremonies at the 2016 Much Music Video Awards, looking every bit the part as she donned eye-catching fashion-forward ensembles befitting of a Versace muse. While Canada's very own Drake swept the musical categories during the Toronto show, all eyes were on the blond beauty as she juggled six costume changes seamlessly. 
Whether it was metallic spandex, a sequin mini, a Michael Jackson-inspired military jacket or head-to-toe mint, Hadid gave nearly every emerging trend a try. 
While some were style standouts, others were not so stellar. Here's an in-depth look at every outfit, from designer dud to worthy of the next runway.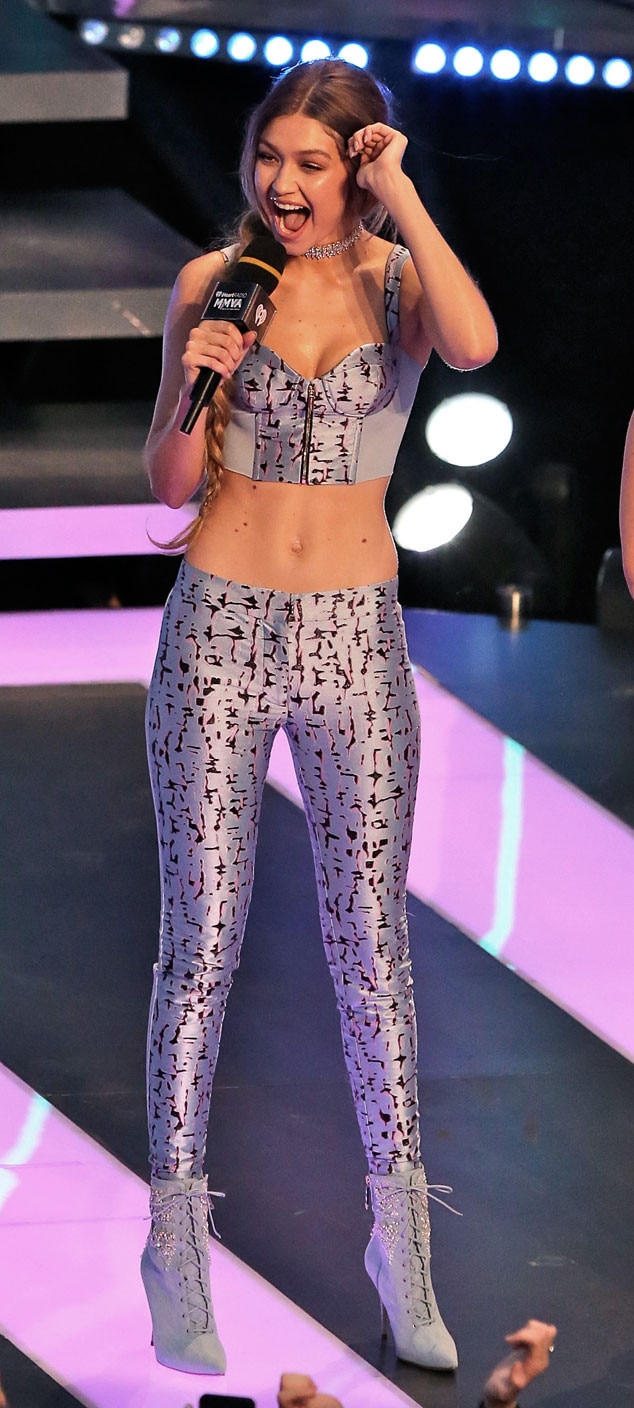 S Fernandez / Splash News
Our least favorite of the looks would have to be this metallic athleisure number with a splatter print and zip-up corset top. While it complimented Hadid's trim physique, mile-long legs and enviable abs, the outfit felt more like couture workout clothes rather than something worthy of an evening award show.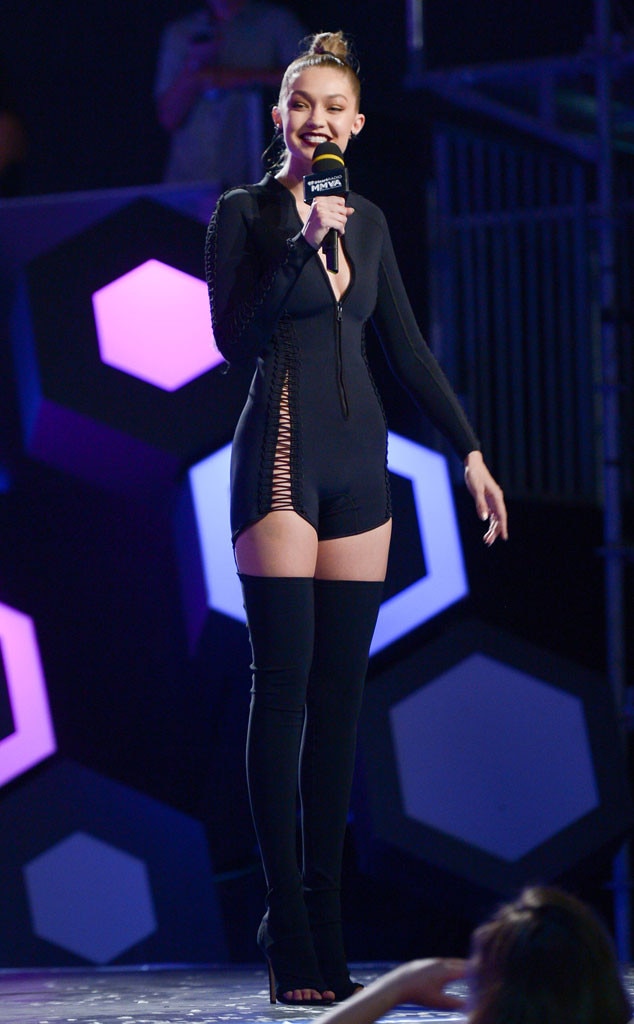 George Pimentel/WireImage
Even on a supermodel, this black lace-up bodysuit and thigh-high boots was not as flattering as they should have been for a woman who typically struts for Chanel.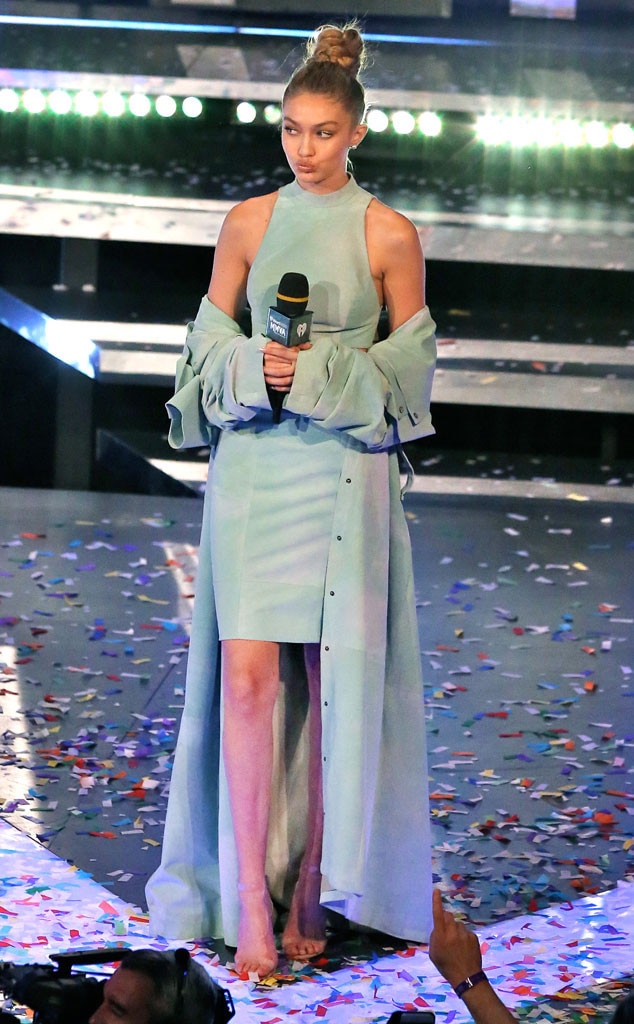 S Fernandez / Splash News
The head-to-toe mint was a refreshing shade amongst a sea of black and metallic. The look would have ranked even higher had the duster jacket not hung so sloppily.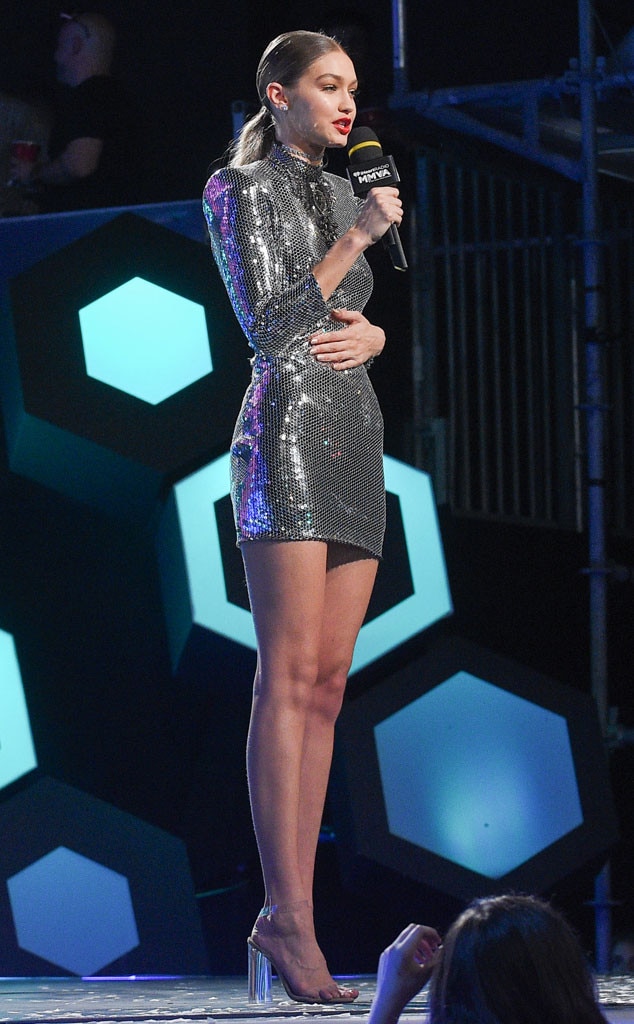 Ernesto Distefano/Getty Images
Every awards show mandates at least one sparkly look and Hadid gave it to us in the form of this long-sleeved silver sequin mini. The sleek ponytail, studs and bright lips were the perfect compliments to the dazzling ensemble.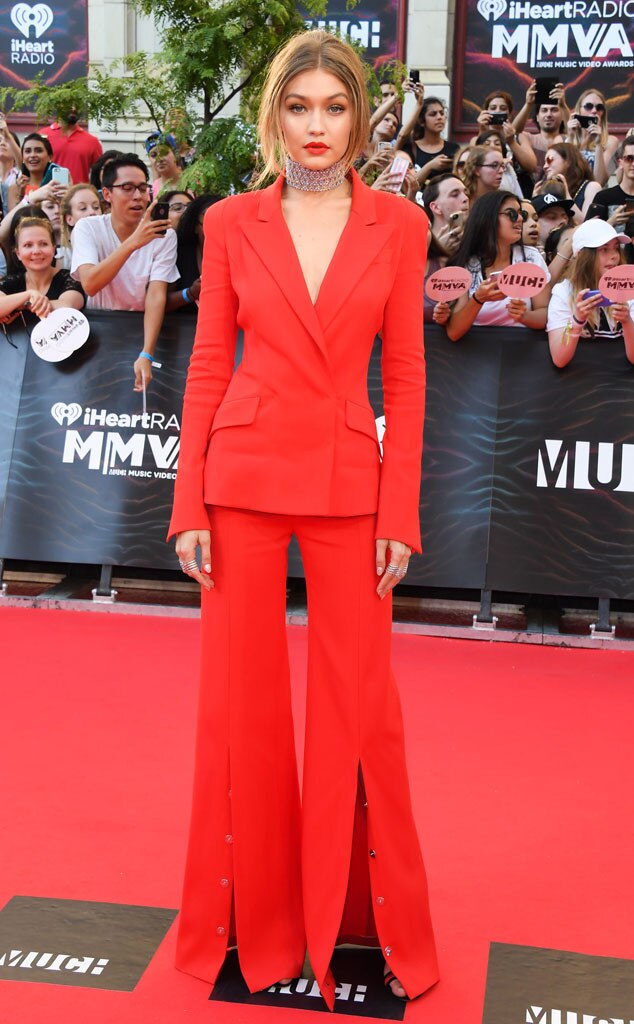 George Pimentel/WireImage
The 21-year-old turned up the heat in one of our favorite looks—a bright red pantsuit by Thierry Mugler. The diamond choker, wispy hair and bell-bottomed pants gave the colorful two-piece a modern flare—literally.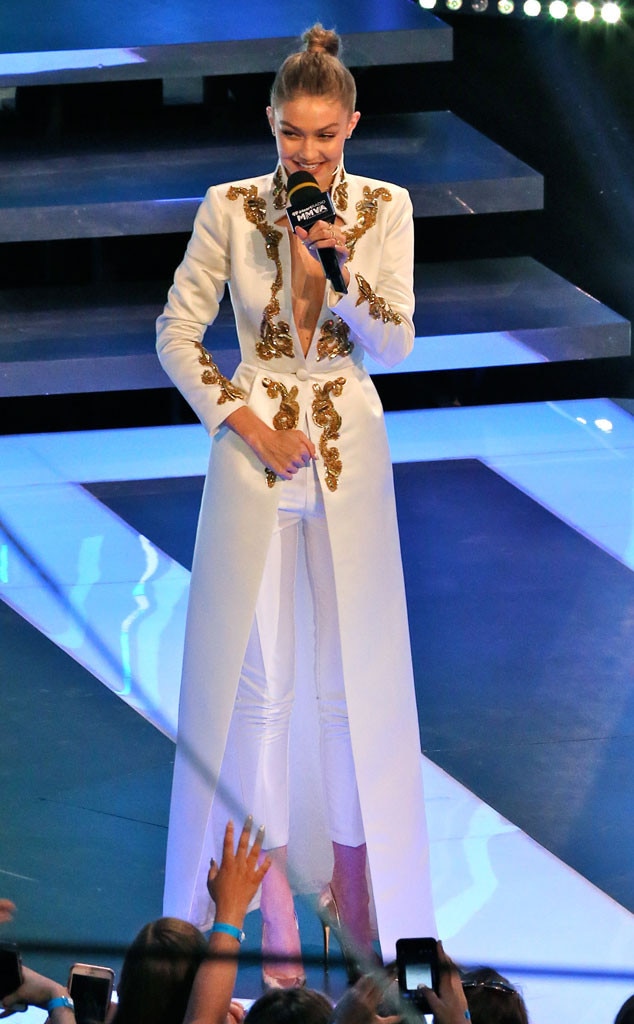 S Fernandez / Splash News
Finally, in a look reminiscent of the late Michael Jackson, the blond bombshell sported a long, white low-cut tuxedo jacket adorned with gold embellishment layered over matching cigarette pants and gold heels. It was the perfect combination of elegance and imaginative modern style. 
A major do courtesy of Hadid. Job well done, Gigi!