No matter how much they train, nothing can prepare the biggest athletes for a little thing called slime.
We're just days away from the 2017 Kids' Choice Sports Awards where Nickelodeon will celebrate the biggest stars from several sports.
In between all the trophies and fun, some athletes may just get slimed from host Russell Wilson.
"I'm hoping the Warriors. They deserve to get slimed as champions," Russell shared with E! News' Zuri Hall at UCLA's Pauley Pavilion. "The one person that we're going to slime that I'm super excited about is going to be the Legend Award."
He continued, "In the past two years, I was able to slime Kobe Bryant and Derek Jeter, so this year it's going to be Michael Phelps, which should be great. He's not used to a pool of slime."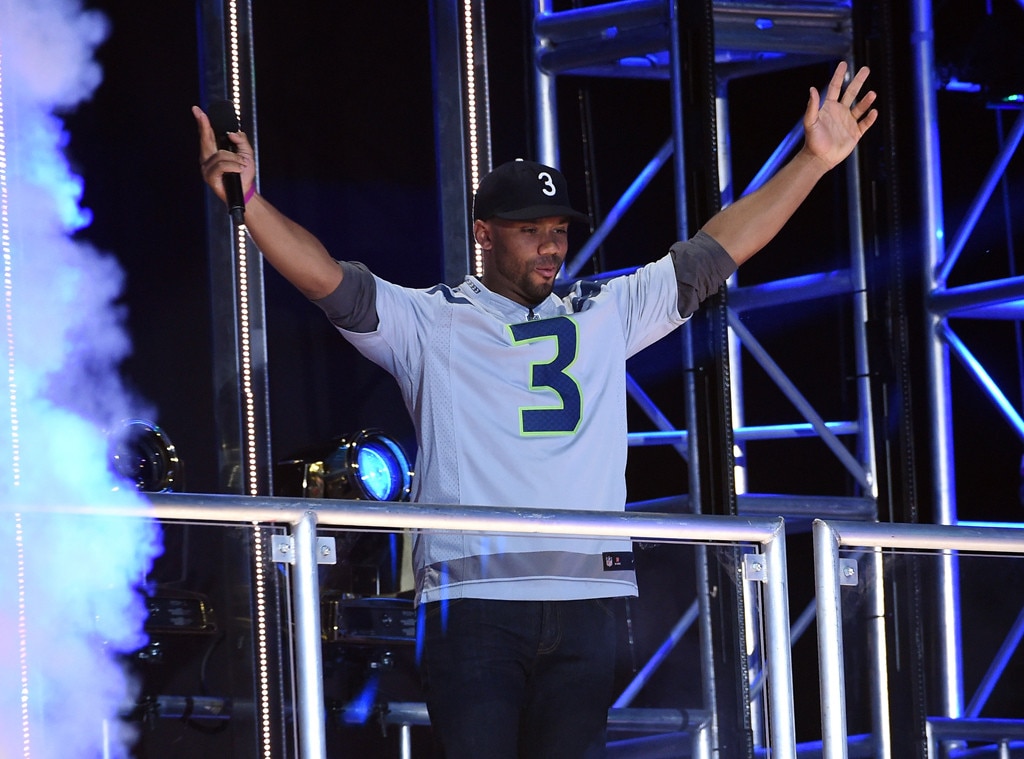 Kevin Winter/Getty Images
As for why Russell continues to come back as host for Nickelodeon's annual award show, the Seattle Seahawks quarterback admits he loves giving the audience a fun night with their favorite athletes.
"I want to give back and make an impact. I think God's given me an opportunity and I think I have to give it back and teach and love as much as I can," he explained. "I think this is what our society needs too so it's been a joy to be able to do the things I get to do."
Away from the stage or football field, Russell can be found spending quality time with his wife Ciara. In fact, the Super Bowl champion recently celebrated one year of marriage with the "I Bet" singer.
"I was sitting in the kitchen and she had this cool banner going by. I was like, 'What is that?' That was really sweet of her," he shared when recalling the special day. "We had a lot of fun too, a lot of romantic times."
Russell added, "Ciara is the best mom in the world. Doesn't get any better than her so it's been exciting."
Nickelodeon's Kids' Choice Sports Awards 2017 are set to air Sunday July 16 at 8 p.m.