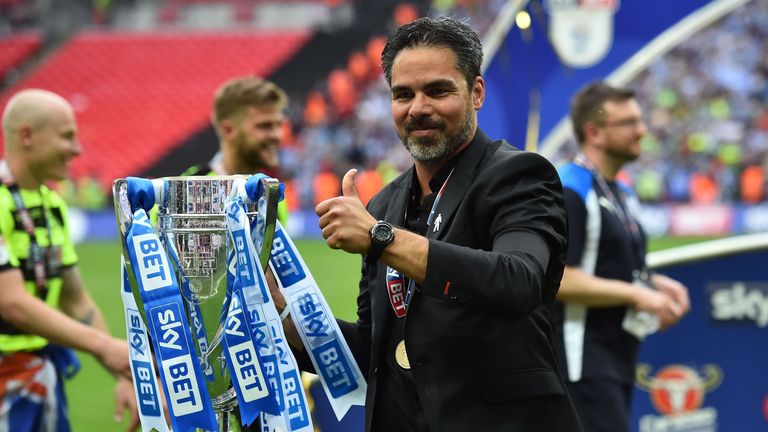 David Wagner said his Huddersfield players have become "legends" after they won promotion to the Premier League.
A 4-3 shoot-out victory in the Sky Bet Championship play-off final followed a nervy goalless 120 minutes at Wembley on Monday, meaning the Terriers will return to the top flight of English football for the first time since 1972.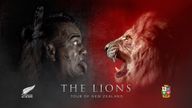 The Lions Tour live only on Sky Sports
Watch every match from the British & Irish Lions tour of New Zealand only on Sky Sports. Get Sky Sports today!
"Everybody knows that last time this club was in the [top division] was 45 years ago," he said. "It's a big, big achievement and I'm so proud of my players, and I'm happy for the whole town and everyone who helped Huddersfield take these steps forward – including the chairman, who backed nearly all of my ideas!
"I said to the players before the play-offs that you are heroes after what they've done this season. But in football you can go from hero to zero in only a week, but now they've become legends.
"Everyone will remind this group what they've done with such a small budget, and they deserve it. We've had so many setbacks and problems without the the biggest squad, but we trusted and believed in ourselves and came through in the end."
Huddersfield head coach David Wagner speaks to the Sky Sports panel after he guided the Terriers to the Premier League at Wembley
Wagner became the first ever foreign boss to win the second-tier play-offs in England, and said he was delighted to prove that experience is not the be all and end all in football.
"I'm so happy we've proven that experience is not everything," he said. "I've always been confronted with questions of my experience in English football, the league, no winter break and the play-offs.
"Experience is important, but if you have passion, desires and ideas you can match it. We've shown it's possible and brought this fairy tale to a happy ending."
It was Christopher Schindler who slotted the final penalty for Huddersfield to seal their route back to the top flight, and Wagner revealed what he told his players before the shoot-out to inspire them to victory.
Highlights of the Championship play-off final between Huddersfield and Reading
"We've had experience of penalties from the semi-finals and they're the tightest thing in football. But we've had two and won two and I think based on the 120 minutes we deserved to win as we had the bigger chances," he said.
"Reading are so strong in possession that it made no sense to press high and chase them as you'd just waste your energy. We said we wanted to sit deeper and play on the transition to the counter and I think it worked well.
"I then said to the players before the shoot-out: 'It's the easiest thing for you to put the ball into the net from 12 yards. We've worked for 10 months and now you have the chance to get to the Premier League by putting the ball in the net from 12 yards. It's an easy challenge.'"