Reading manager Jaap Stam claimed his side will take lessons from the Championship play-off final defeat to Huddersfield at Wembley
Reading boss Jaap Stam has admitted defeat was tough to take after his side were beaten on penalties by Huddersfield following a goalless draw in the Championship play-off final.
A tense 120 minutes at Wembley couldn't separate the sides, and the Terriers ran out 4-3 winners in the shoot-out after misses by Liam Moore and Jordan Obita allowed Christopher Schindler to slot the decisive kick.
"It's always hard to lose, even if it's a league game," he said. "But what we achieved this season is great, we've made progress by ending in the top six and playing here.
"The boys have been through a long season and once you get to the final you've got to give it your best shot, it doesn't really matter how you play. They've been working very hard to give everything for this game to try and win it, but it's very hard to play [normally] in a game like this because of the occasion.
"We worked our way through it and got to penalties, but then it's a lottery and it depends on whether you can keep your cool and do the same as in training. You can't create the same tension and atmosphere, but the players took responsibility and I've been involved in big games where players don't do that.
Highlights of the Championship play-off final between Huddersfield and Reading
"Finals are there to be won and that's what we tried to do. Congratulations to Huddersfield and good luck to them [in the Premier League]. We now need to give it another go next season."
Stam also insisted that he was proud of his team's achievement this season, and hopes the pain of this game will stir their push next time round.
"It's still a big success to end up in the play-offs, it's a league with a lot of very strong teams and I'm very proud of the players," he said. "You don't want to play football to be in the grey areas, you want to get the max out of your career, win trophies and play at the highest level.
"It's tough to take, but it has to be difficult. It's not good to lose a game like this, you need to feel it and experience it and then take that forward if you get into the same moment again. The good players do that."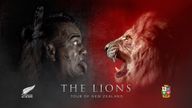 The Lions Tour live only on Sky Sports
Watch every match from the British & Irish Lions tour of New Zealand only on Sky Sports. Get Sky Sports today!
And despite links with a move away from Reading, Stam says he's happy at the club and plans to honour his contract.
"You want to work at the highest level if you have the opportunity, because I played there myself as well, but I still have a contract here." he said.
"We're doing very well with the team, before I came we spoke about the ambition of the club to get to the Premier League, even if it takes a few seasons. You don't always succeed straight away.
"We've got a great bunch of lads, I'm still happy to be here, work here and live in the area. It's a great club with a great atmosphere."