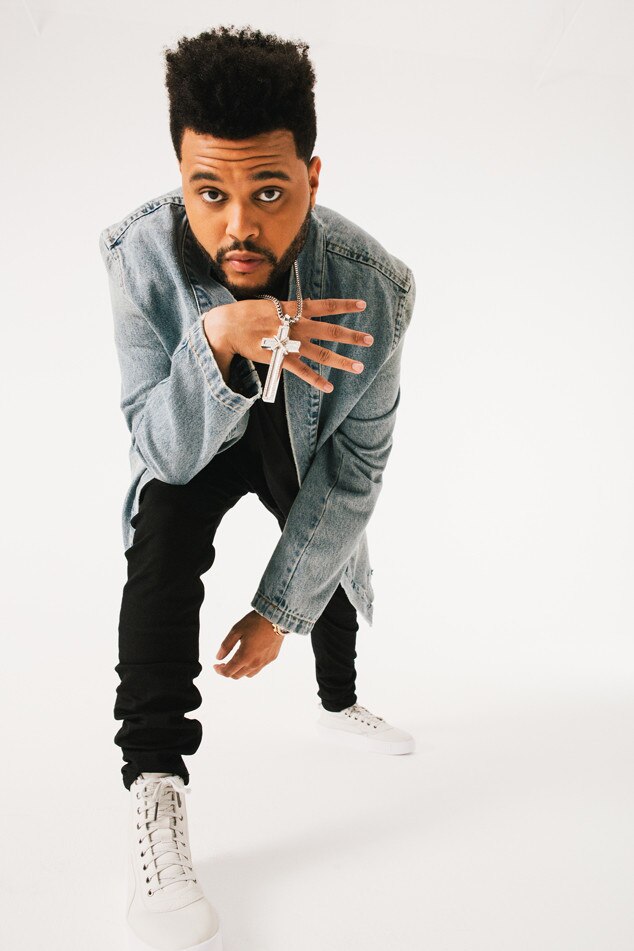 Derek Wood for Footwear News
The time has finally come for the big reveal.
Since The Weeknd first teased us back in April with this announcement of his upcoming Puma collab, we've been on the edge of our seats.
"It's finally happening," said the Starboy singer to Footwear News. "We've been working with Puma for almost a year, and everyone is more than ready to get the sneakers out. I was nervous at first, but when I finally got to hold the product, I immediately fell in love. I think people will like it."
The simplicity of the $220 high-top design (named the Parallel) makes it wearable for all sexes, but it's the subtle yet impactful details of the shoe's heel that takes it one step above your average typical sneaker. Throw these bad boys on (once they go on sale Aug. 24 at select, top-tier retailers) and you'll instantly elevate any casual outfit into something a little more street style worthy.
Then for more style inspiration, head to our homepage.