The shortlist:Meghan Markle's wedding dress
Meghan Markle's choice of designer for her royal wedding gown will be as much an expression of her personality as her fashion tastes. The question is, which route will she take? Will she nod to royal tradition, wearing a designer endorsed by Queen Elizabeth? Declare herself a rebel with a fantastical gown by an emerging talent? Or perhaps embrace her image as the people's princess with something from a more accessible designer?
Though preliminary sketches from Israeli designer Inbal Dror were leaked by TMZ in December (Dror confirmed that she was approached by the royal family about potentially dressing Markle), the selected designer's identity will likely remain a heavily guarded secret until the nuptials on May 19. But that fact hasn't quelled speculation, with bookies, biographers and so-called insiders putting in their two cents.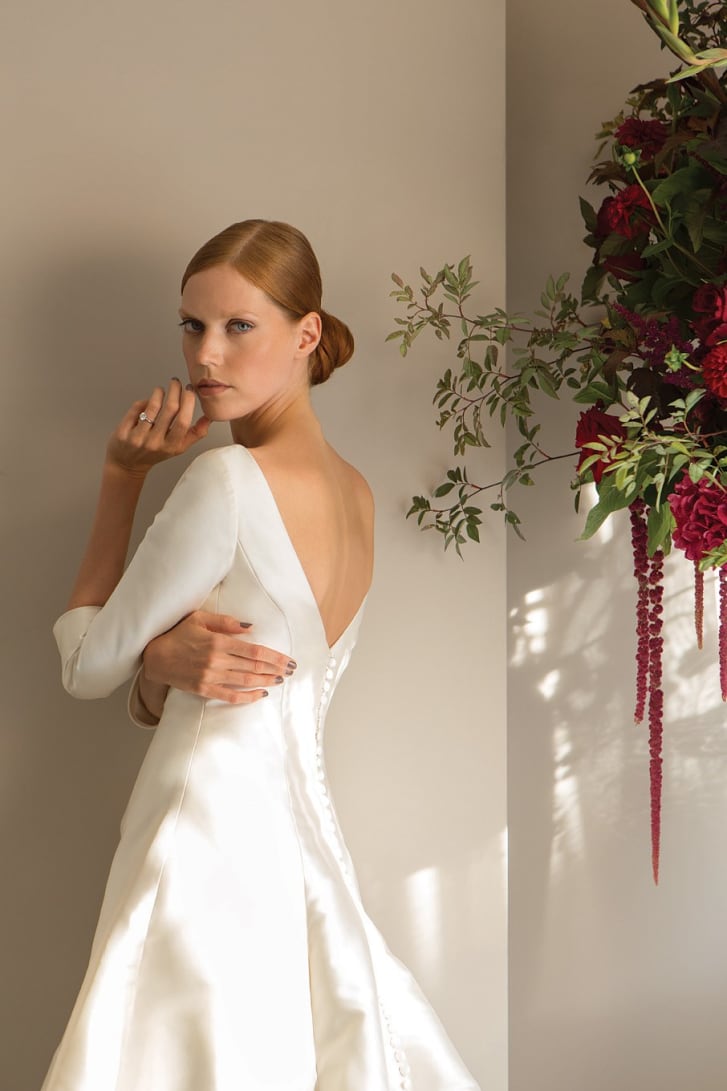 Katie Nicholl, a long-time royal correspondent and author of "Harry: Life, Loss and Love," believes Markle will ultimately make a more conservative choice.
"I know that the smart money — as far as the bookies are concerned — is on Stewart Parvin, who is one of the queen's dressers. That would be a very, very clever choice if it is true," Nicholl told InStyle in March. "I think it'd be a clever choice because it would get her brownie points with the queen and certainly with the London fashion brigades."
Parvin, who was made a member of the Royal Victorian Order in 2016, has dressed the queen for over a decade. As for his bridalwear, it is understated and elegant, which may appeal to the soon-to-be royal. Speaking to Glamour in 2016, when her Suits character Rachel Zane was meant to be getting married, Markle said: "Classic and simple is the name of the game, perhaps with a modern twist. I personally prefer wedding dresses that are whimsical or subtly romantic."
Her penchant for the romantic is one reason why award-winning Canadian-born designer Erdem Moralioglu is considered a likely choice — so likely that, as recently as December, the British betting company Ladbrokes placed the odds at 2/1. Based in London, the designer is known for his hyper-feminine, ethereal dresses and signature florals.
Markle wore a maxi dress from his pre-fall 2017 collection to a wedding in Jamaica with Prince Harry last March, and referenced him as "a designer I've been wearing for years" in her September 2017 Vanity Fair profile.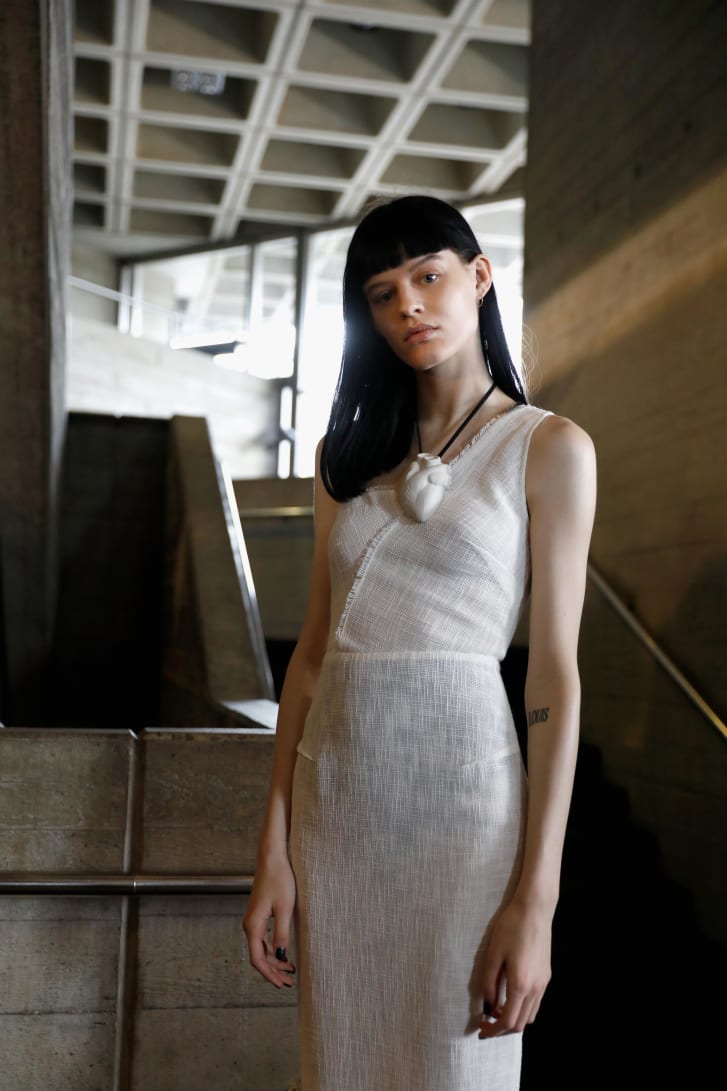 But for all its weight, the wedding is still a personal occasion, and there is a chance Meghan will turn to one of her many designer friends to dress her on the day. French designer Roland Mouret, who is also based in London, has been friends with Markle since they met in hotel elevator in Istanbul years ago, and she's worn his fitted, contemporary dresses on a number of occasions.
But when pressed by WWD about his involvement February, Mouret demurred: "Mmmmm, I don't want to say. No comment. It's … there is no comment on that. She's a friend. And that's … I can't say."
(It's worth noting that Sarah Burton, creative director of Alexander McQueen, persistently denied that she was designing Kate Middleton's dress up until the day of the wedding, when it was revealed that she had, in fact, designed the dress.)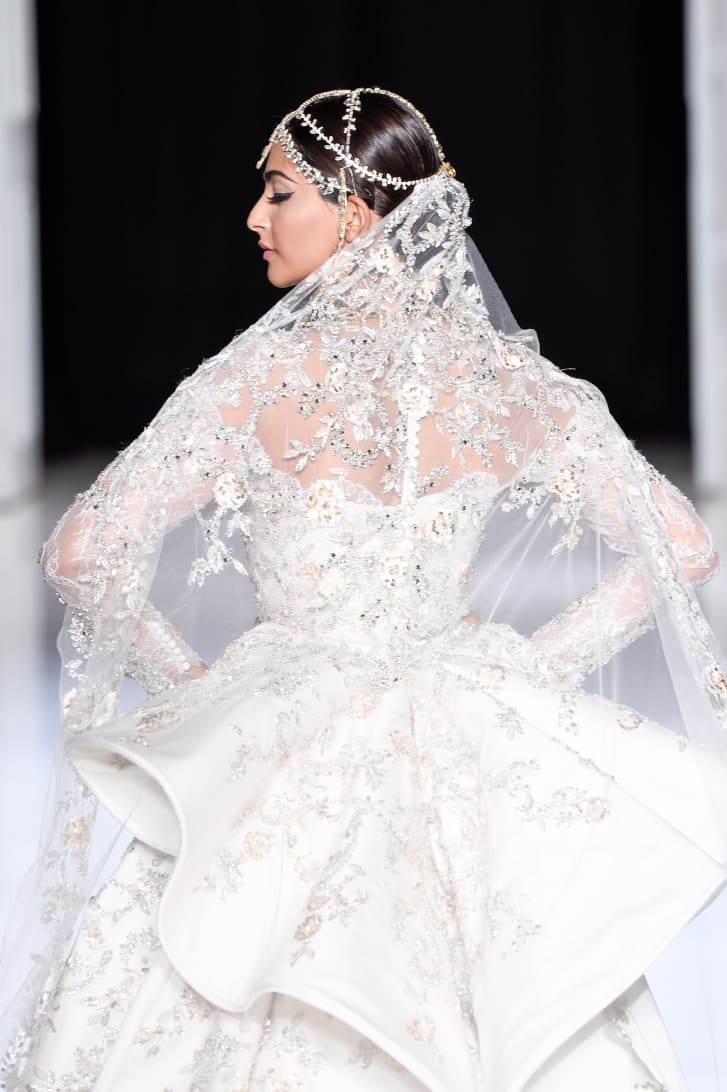 New York-based designer Misha Nonoo, a close friend rumored to have introduced Prince Harry to Markle in 2016, is also considered a contender, but it seems unlikely: Nonoo's style veers more cocktail party than wedding chapel.
Several other British designers, including Kate Middleton-approved Jenny Packham, Victoria Beckham, and, unsurprisingly, Burton are also contenders at the bookies. But the most compelling option is Ralph & Russo, Britain's only haute couture house.
Markle wore an exquisite black-and-gold gown by designers Tamara Ralph and Michael Russo in her breathtaking engagement photos released in December. The engagement dress, part of the house's autumn-winter 2018 collection, had a reported $75,000 price tag, and one of the brand's dresses can take up to 300 hours to make.
But regardless of who emerges victorious, they are guaranteed to cause an international frenzy. On May 19, Markle's life will be forever changed, and the same can be said for her designer of choice.