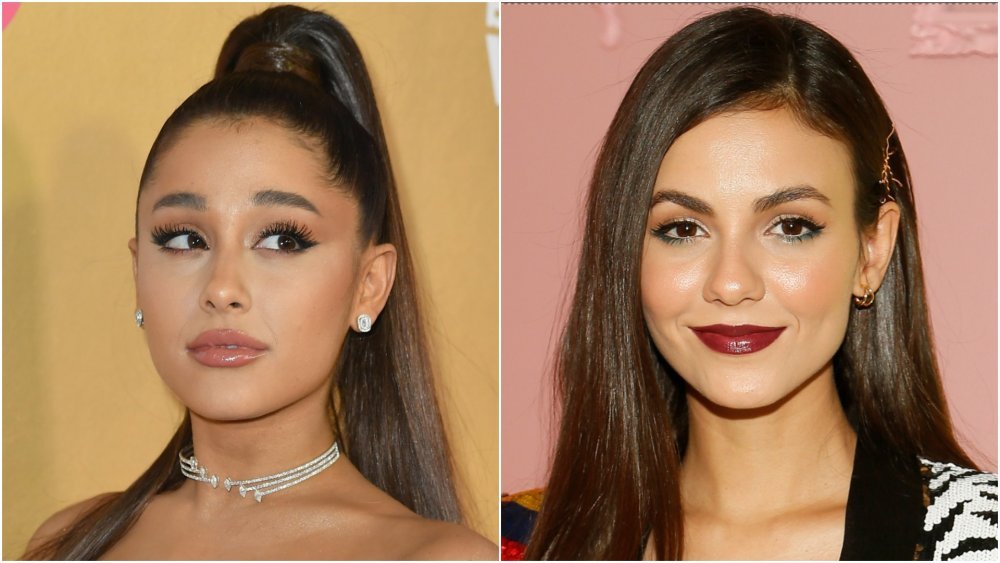 The reason Victoria Justice and Ariana Grande aren't friends, In an interview with Seventeen in June 2013, Ariana Grande seemingly got real about her time on Victorious. "I worked with someone who told me they'd never like me," she told the magazine. "But for some reason, I just felt like I needed her approval. So I started changing myself to please her. It made me stop being social and friendly. I was so unhappy." It sounds like an unhealthy friendship, to say the least.
Just two months later in August 2013, Grande was singing a completely different tune, issuing a statement to Seventeen about the quote. "My years filming Victorious were some of the HAPPIEST of my life and that cast is family to me," Grande said. "The stories I shared with Seventeen were actually reflective of different work experiences. Please don't send hate to anyone, it's undeserved and I would never want that."
During an appearance on The Meredith Vieira Show in January 2015, Justice also addressed the quote, expressing her exasperation with how long the bullying rumors had been following her. "Once the article came out — actually before it came out — she texted me privately, and she was like, 'Oh my gosh, I am so sorry. You know how the media twists words. I was not talking about you obviously, I was talking about someone on Broadway I had worked with.' But once it got out there everyone thought that I was this bully and mean to her, which couldn't be further from the truth."
Despite the backtracking and PR-crafted statements, seeing as how Victorious had ended mere months before the Seventeen interview, it's kind of hard to believe that Grande was really talking about her time on Broadway which, at the time, was five years prior — just saying!