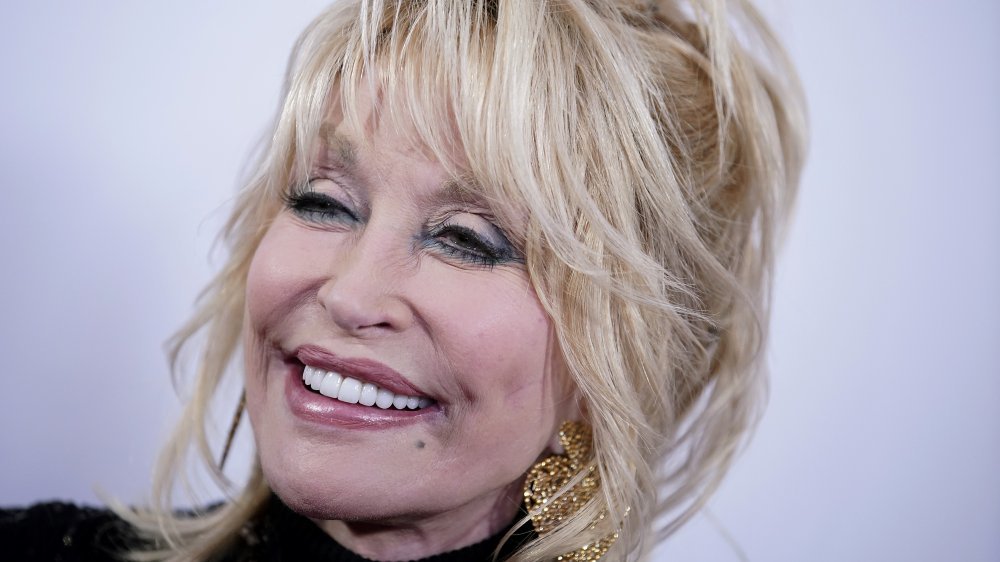 Dolly Parton's net worth is higher than you might expect, Whitney Houston took "I Will Always Love You" to the top of the charts in 1992 as part of the hit soundtrack for The Bodyguard, but it was Dolly Parton who originally wrote and recorded the power ballad in the seventies. "A lot of people say that's Whitney's song, and I always say, 'That's fine, she can have the credit, I just want my cash,'" Parton quipped in 2015 (via Today).
Owning the rights to "I Will Always Love You" was so important to Parton that she even turned down Elvis Presley's request to sing her song because he reportedly wanted half the publishing rights in return. Parton told CNBC it was "one of those first really hard business decisions I had to make."
Parton clearly made the right choice. According to The Heavy, she made about $10 million off the song in the '90s. Houston's rendition held the No. 1 spot on the Billboard Hot 100 for a record-setting 14 weeks. Parton's original version also topped the country charts when it was released in 1974 and again when it appeared on the soundtrack for The Best Little Whorehouse in Texas in 1982, per CNBC.
Of course, that was just one of some 700 songs Parton penned. She's been nominated for two Academy Awards for her original songs: "9 to 5" from the film of the same name, and "Travelin' Thru" from Transamerica. Altogether, Parton is ranked among the best-selling artists of all time.