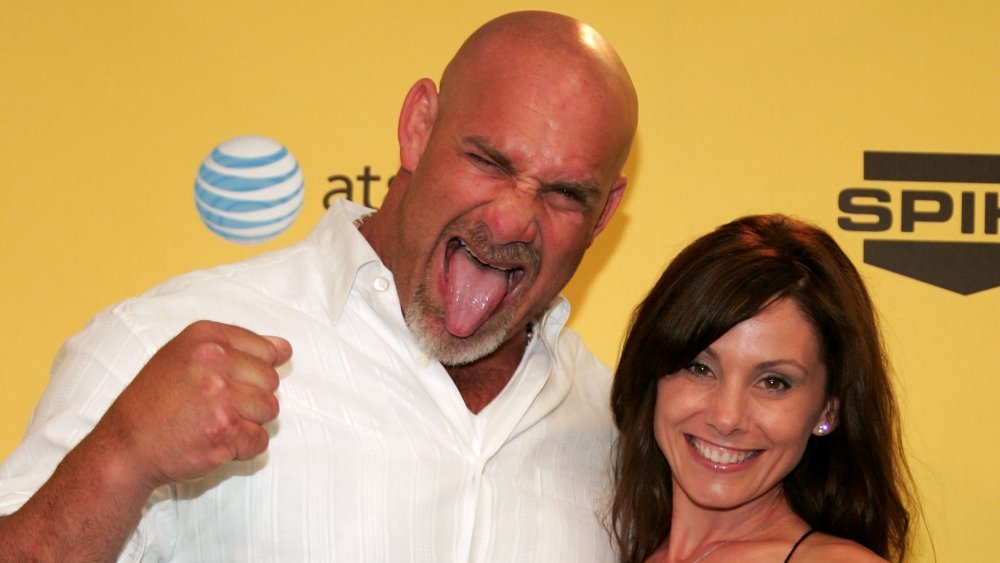 The unsaid truth about Bill Goldberg's wife, Wanda Goldberg has worked as a stunt double and performer since 2000, participating in a variety of projects, including Texas Rangers, Ararat, and Hollywood Flies. Wanda now co-owns Hide and Chic Boutique with her friend Danielle, which sells "handcrafted, cowhide purses," per the company's Instagram page. It's pretty impressive how Bill Goldberg's wife was able to transition from stunt performing to business ownership, right?
When Wanda isn't working on her business, you can catch her hanging out with a variety of farm animals. The mom's Instagram page is filled with snaps of horses, goats, and donkeys.
Wanda's chill life might have something to do with her small-town background, as she grew up in Montmartre, a village in Saskatchewan, Canada. "Some people think that growing up in a small town holds you back," she told the Regina-Leader Post in 2009. "I say it's the opposite. There's a certain value that kids with farming backgrounds have, and that never leaves me no matter what."
Now that we've introduced you to Wanda Goldberg, why not check out the untold truth of Brock Lesnar's wife, Sable.