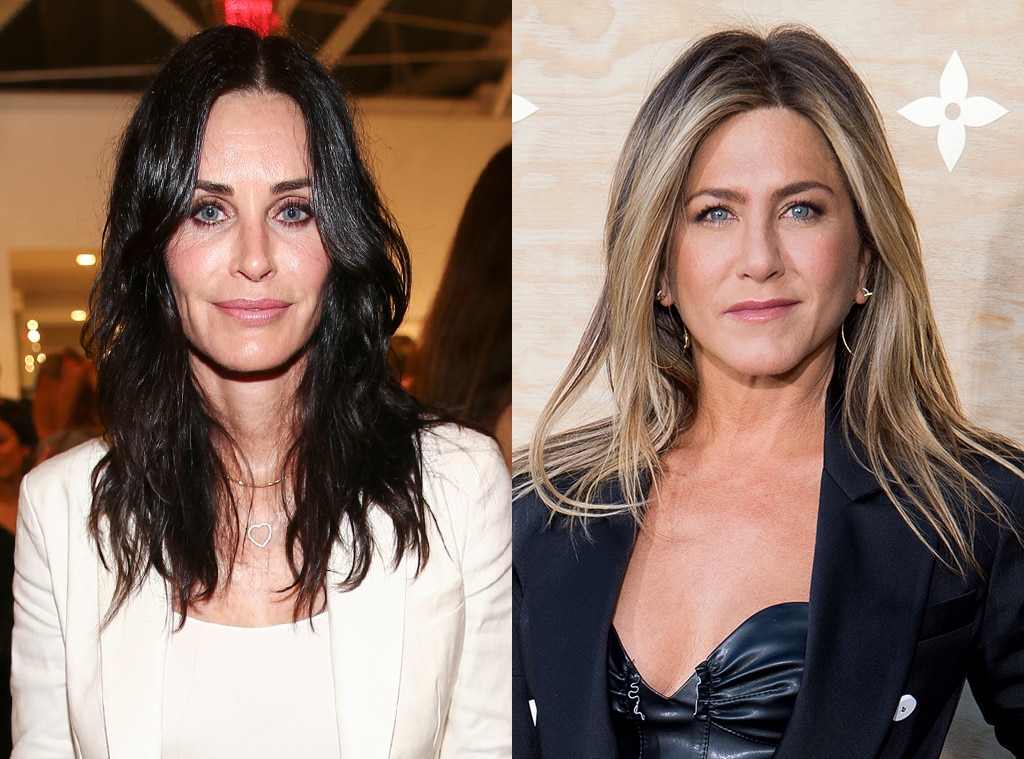 Getty Images/Shutterstock
What are friends for if not to help you celebrate your birthday?
That's exactly what former co-stars and longtime pals Courteney Cox, Lisa Kudrow and Jennifer Aniston did together Thursday night in honor of Cox's 53rd birthday. The ladies commemorated the actress' special day with dinner at Los Angeles' acclaimed Chateau Marmont. 
Gal pals Jennifer Meyer, Sara Foster and Molly McNearney were also in attendance along with Aniston's hubby, Justin Theroux, and fellow star Jason Bateman. 
According to a source, Cox's rekindled flame, Snow Patrol musician Johnny McDaid had many presents ready for his famous lady. Cox was showered with gifts on her special night as all of her guests arrived with something in hand. 
The group got comfortable at a long table outside by the restaurant's garden and enjoyed a lengthy dinner featuring several bottles of red wine. "They looked like they were having a lot of fun," a source told E! News. "Everyone was in high spirits, laughing and telling stories."
We're told the guest of honor moved around the table several times throughout the night so she could chat with all of her friends. They clearly enjoyed themselves because the party didn't wrap up until 1:30 a.m. "They were having such a great time," the source added. 
The party even followed them on the way home as Cox and her beau hitched a ride home with Aniston and Theroux. 
Happy Birthday Courteney!