Ryan Sutter just honored his wife in the most beautiful way. 
Days after former Bachelorette star Trista Sutter suffered a terrifying seizure while vacationing in Croatia with her family, Ryan returned to Instagram with an emotional retelling of the experience. In it, he reveals they've yet to find out what exactly led to the incident, but thanked friends, family and members of Bachelor Nation for their ongoing support. 
"I've had this picture to post for a few days," Ryan wrote alongside a snapshot of the mother of two behind a camera. "I just haven't been sure what to say? Like my mind, the photo has sat as a 'draft.' In limbo. A bit confused."
He continued, "It was taken one day after my wife, unexpectedly and without a definitive cause, seized violently in front of her family on a shuttle bus full of strangers. In almost 17 years as a firefighter, my experience has trained me to address the immediate emergency. However, little in my 42 years of life prepared me for the confusion and contemplation that remains after the tide of immediacy has settled."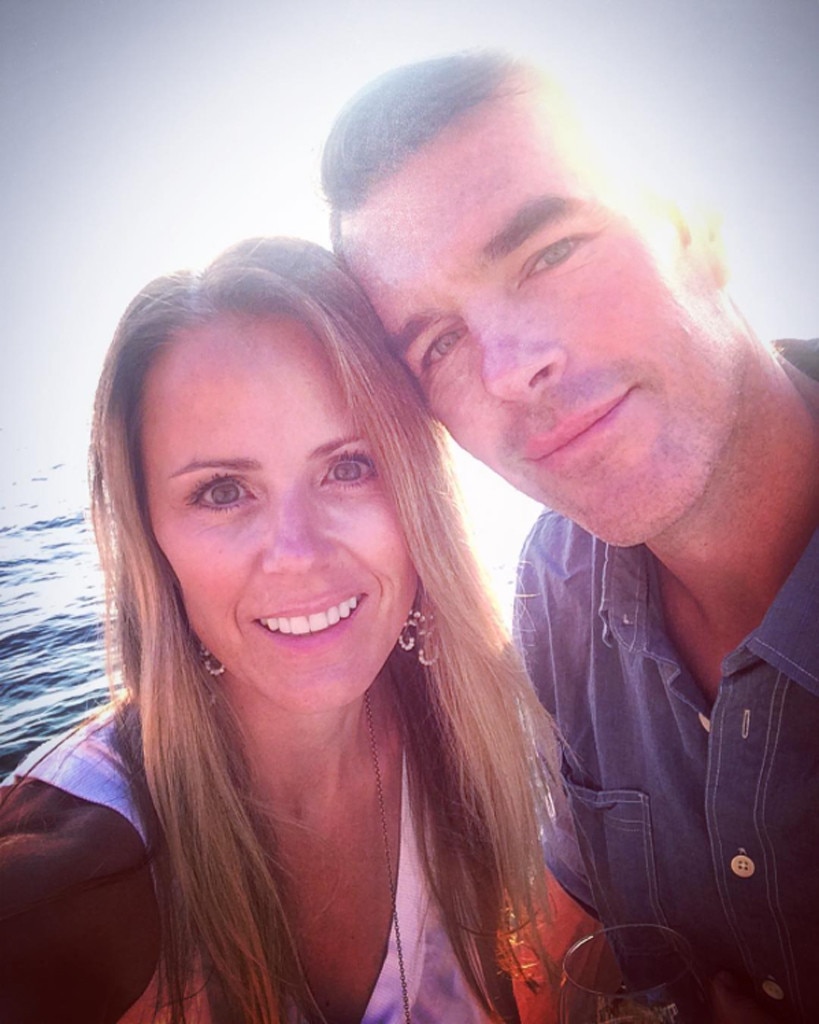 Instagram
"What has helped is the outpouring of kindness received from our friends, family and even those that we've never personally met," Ryan shared. "Without a doubt, you have been instrumental in the healing process and a humbling source of strength for @tristasutter and I."
"So, with that message," he added, "I post this simple picture. It's my wife – at her best- capturing life as she always has, though now through a more meaningful lens…"
Trista opened up about the health scare last Friday, calling the moment she fell on her 7-year-old daughter Blakesley's chest and began seizing in front of 9-year-old son Maxwell, Ryan and her in-laws a major wake-up call. 
"I'm human," the fan-favorite reality star penned in part. "I have an expiration date. I've always envisioned that date being sometime after my kids have graduated college, met the loves of their lives and created families of their own, but I was reminded yesterday that it could come anytime, in any country, whether I'm surrounded by strangers or people I love, or neither, or both."
She continued, "I've never been perfect and I never will be, but from here on out, I vow to try my best to live this life to the fullest. To embrace gratitude and the lessons I wrote about over 3 years ago with a newly acquired perspective. To stress less. To love more. To listen. Be kind. Spread joy. To be a better version of myself as a wife, mother, sister, cousin, niece, aunt, neighbor, daughter, and friend."
So how is Trista recovering less than a week after the unexpected happened? She appears to be on the mend, sharing multiple family photos from their continued European vacation. Over the weekend, the 44-year-old said she was feeling "grateful" after a "good day" with her hubby and little ones, and gushed over Ryan in a separate post shared Monday. 
"My knight in shining armor," Trista shared, adding, "#loveofmylife."
Here's to the rest of the Sutter family's summer getaway!