Football Expert & Columnist
Last Updated: 26/05/17 4:10pm
World football's richest match is almost upon us as Huddersfield and Reading prepare to battle it out for a place in the Premier League.
The two sides will battle it out in the Sky Bet Championship play-off final at Wembley on Bank Holiday Monday, live on Sky Sports, with the Royals targeting a return to the top tier for the first time in four years, while the Terriers have been waiting since 1972.
Both Jaap Stam and David Wagner have wildly exceeded expectations by getting this far, but who will make it one step further?
Our EFL expert David Prutton takes a look at the areas where the game could be won and lost…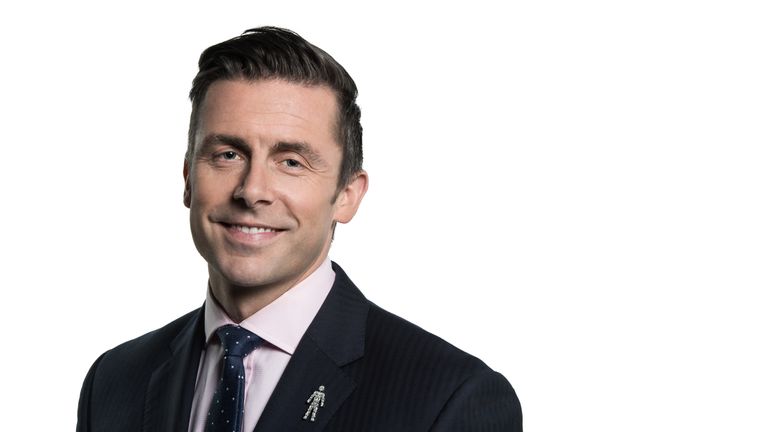 Championship Play-Off Final
May 29, 2017, 9:00pm
Live on

Keeping your cool
Prutton says: First and foremost I have to admit I didn't see this coming! I thought Sheffield Wednesday would learn from their experience of last season and show a bit more nous than they did against Huddersfield.
I also fancied Fulham because of the players and the energy they showed in the run-in, but maybe we should have seen it coming with the consistency and dedication Reading have shown this season.
Just like in the semi-finals, I can't really see either side opening up, especially not in the early stages, and it's often the odd goal that wins these games.
It's the most valuable game in world football and it will be a huge test of everyone's nerves.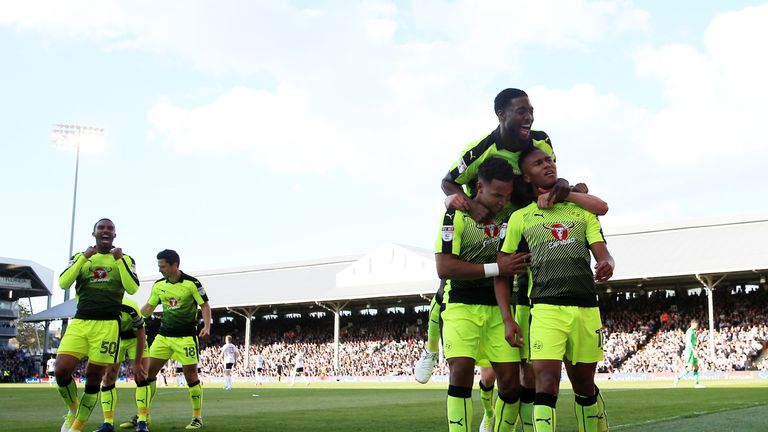 Reading celebrate during their play-off semi-final against Fulham
The bosses
Expectation levels were slightly higher for Reading, but I don't think either side would have expected to be anywhere near this position.
What Wagner has done with recruitment and turning a team around who haven't even been close to finishing in the top half since returning to the Championship has been remarkable. How on earth could anybody have seen this coming? Even he said recently that it wasn't until around Christmas that he thought they could stay in this position. To suddenly have them in the play-off final is huge.
From a budget point-of-view, they're down there with Rotherham, and look where that's got Rotherham. Even if they lose on Monday it will have been a massive achievement to get so far.
David Wagner says the time his squad have spent abroad to prepare for Monday's Championship play-off final with Reading has helped
Huddersfield's success shouldn't diminish the job Stam has done at Reading, though, especially when you look at the some of the teams they finished well above – the likes of Aston Villa, Derby and Norwich. Even Norwich, who should be aiming far higher than both of these sides, are now trying to emulate their success by getting the manager in that replaced Wagner at Borussia Dortmund's reserves!
Stam has played in some of the biggest games in world football, so there can't be too many out there better to prepare his players for a match of such magnitude. To get over the finish line would be wonderful for either manager, and they both deserve a massive pat on the back for not only confounding the critics, but also their own expectations for the season.
Jaap Stam says he isn't contemplating the financial rewards of promotion to the Premier League ahead of Monday's Championship play-off final
Key men
Stam has got another stellar season out of the likes of Chris Gunter, Paul McShane and Garath McCleary, but it's hard to look past Yann Kermorgant. He shoulders all their responsibility going forward, both physically and mentally, and gives them the opportunity to dominate.
He also showed the kind of nerve necessary to take the penalty against Fulham that ultimately sent them through. Also, there aren't too many better in the air once you get the ball into him.
For Huddersfield it's Aaron Mooy who sticks out because of the way he dictates the tempo of the game. He'll have to be at his very best if Reading attempt a similar game plan to the first leg against Fulham.
If they do try to shut him down, how will he respond? This is when the big players need to step up and shine.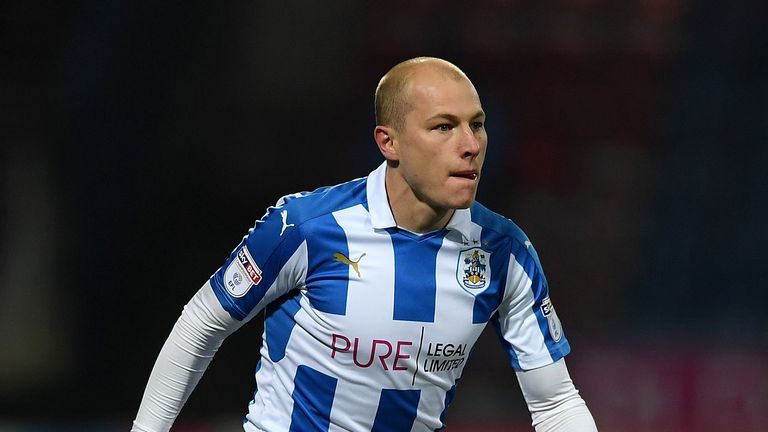 Aaron Mooy has been a key figure for Huddersfield
Style of play
Both sides like the ball but their styles are still slightly contrasting. Reading have had a very obvious way of playing all season with that possession-based game that requires a lot of patience from the fans, players and staff alike, but they've been rewarded by it.
We've seen games where Reading have passed and passed and nothing has come of it, but you can't question the philosophy now after the season they've had. They've won in a certain way and dominated teams in a certain way.
Stam has needed the patience of the people watching and the trust of his players to put it all into practice, and they have done just that. Even in the games where they've been pumped a couple of times they haven't let it derail them.
Huddersfield, meanwhile, are a bit more dynamic and more of a high-pressure team who like to win the ball back high up the pitch then use it really well. It's going to be an intriguing battle and it could come down to the key men on the pitch to decide the game.
Just like in the semi-finals, I can't really see either side opening up, especially not in the early stages, and it's often the odd goal that wins these games.
We look at Huddersfield's and Reading's top goalscorers in Elias Kachunga and Yann Kermorgant
The possession battle
The possession battle will be key, both in terms of who tries to take control and the side that decides to relinquish it.
Although it was different against Fulham in the semi-finals, Reading usually don't have much of a Plan B and they may try and use the expanse of the Wembley pitch to their advantage.
Huddersfield may try and allow Reading to use it, then press to win the ball back and quickly counter, which could work well if the likes of Nahki Wells, Elias Kachunga and Izzy Brown are in the mood to be as progressive as possible. The threat is there for everyone to see.
If Huddersfield do press too high up, though, then it could allow the likes of John Swift and McCleary to get into those little pockets of space and put the ball into Kermorgant. That's another big area for them to take advantage of.
It should be quite a tactical affair, and of all the teams that could have been in this game this is probably as close a match-up as we could have wished for.