Last Updated: 27/05/17 9:26pm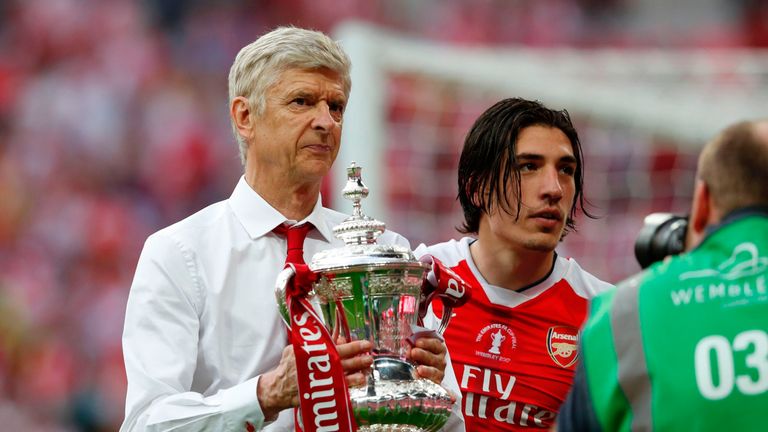 Arsene Wenger holds the FA Cup trophy after victory over Chelsea at Wembley
Arsene Wenger thinks his 35 years in management means he remains the right man for Arsenal, although his future remains unclear.
Wenger confirmed that his Arsenal future will be decided next week at a board meeting after winning a record seventh FA Cup on Saturday.
Goals from Alexis Sanchez and Aaron Ramsey against Chelsea at Wembley ended what has been a disappointing season on a high for Wenger. After missing out on Champions League qualification, some fans have been calling for the Frenchman, whose contract runs out this summer, to step aside.
However, Wenger thinks he is still the right man for the job but did not officially disclose whether he is set to stay on.
"You can't have 35 years at the top level if you're not the right man to do the job," Wenger said.
"I just want to do well for the club. It's down to the board members. Am I the right man to take this club further? It's not about popularity, it's about competence."
Arsenal went into the final as underdogs against the Premier League champions after finishing the season outside the top four and being in the midst of an injury crisis at centre-back.
However, Wenger made some key tactical decisions to stifle Chelsea and sent Olivier Giroud on at just the right time as he set up Ramsey's winning goal with one of his first touches.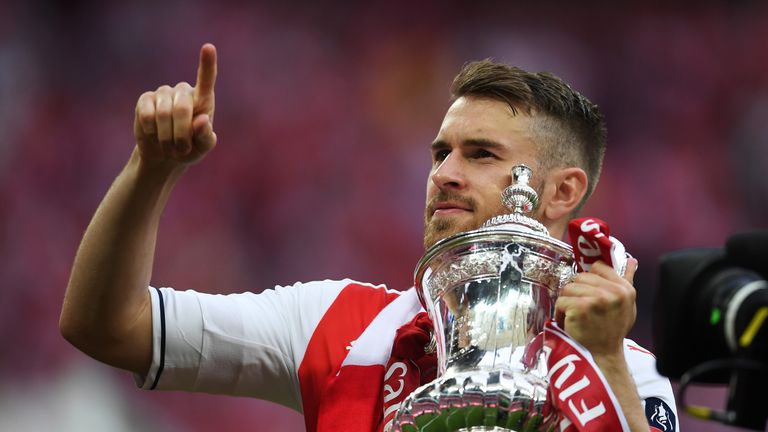 Match-winner Aaron Ramsey celebrates with the trophy
"It's one of the proudest moments of my career – no one gave us a chance," Wenger said.
"We showed attitude and class.
"I think in the last two months, we've had outstanding performances. This team is moving forward. It's united and the way we play suits our players. The way we function gets the best out of the individuals. This team has exceptional potential.
"I've kept my medal, so it means it's a special night."
Wenger was on the pitch at full-time celebrating with the fans, who chanted his name at the full-time whistle.
However, Wenger has admitted that he has found it difficult at times this season to accept the criticism during matches from the fan base.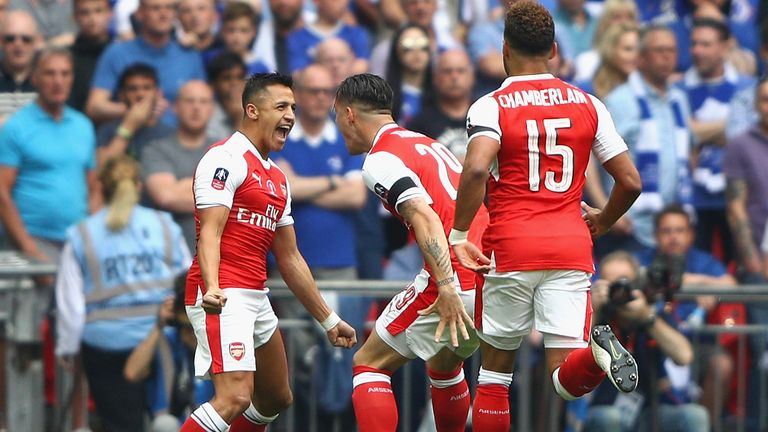 Alexis Sanchez is congratulated by his team-mates after opening the scoring
"I'm in a public job – I expect to be criticised," he said.
"I accept that people don't agree with me. Once a game starts and you're a fan, then you stand behind the team. That's what I didn't accept through the season.
"I think this club has special values. Outside the game, criticism is fine. I've never had any problems with journalists in 25 years and it's the same with the fans. We played some games in a hostile environment and that I can't accept."