By Mark Crellin
Last Updated: 27/05/17 11:16pm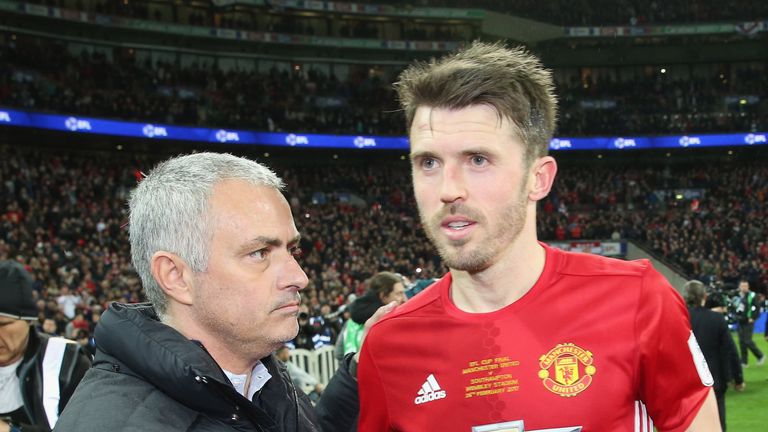 Midfielder Michael Carrick will be staying with Manchester United until at least June 2018 after signing a new one-year contract.
The 35-year-old is a hugely popular figure at Old Trafford, having signed for the club from Tottenham back in 2006.
His time at United has been laden with trophies and he remains an integral figure at the club, having made 38 appearances this season, including 18 Premier League starts.
His existing deal was due to expire next month, but Carrick said back in March that he would consider extending his 11-year stay at the club if he felt he could still contribute.
Capped 34 times by England, Carrick has been granted a testimonial by United, which will take place next Sunday.
The Europa League will be paraded in front of fans that day and Carrick said: "What a fantastic way to finish off the season, with a new trophy in our cabinet.
"I am delighted that my journey with this great club is going to continue.
"My focus now is looking ahead to my testimonial match next Sunday. It will be a very proud moment for me and my family, and is the perfect way to top what has already been a great season.
"I am thrilled that the fans will also get to see our shiny new Europa League trophy on the day."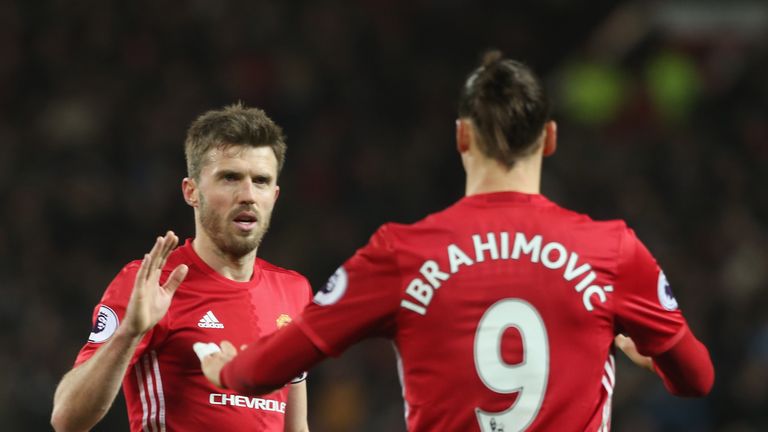 Michael Carrick remains a key member of the Manchester United squad
United boss Jose Mourinho added: "I have thoroughly enjoyed working with Michael over this past season. He is one of the true professionals of the game.
"Not only is he a great footballer, he is also a fantastic human being and a great role model to our younger members of the team.
"I am delighted he has extended his contract and I would like to take this opportunity to wish Michael all the best for his well-deserved testimonial match next Sunday."