E! News' Sibley Scoles caught up with Heidi Montag to talk all about her pregnancy, which she says was "years in the making."
In the interview, the former Hills star, who is over five and a half months pregnant, said that her pregnancy is just "flying by." In the sit down, Montag also gushed on what a good father she thinks husband Spencer Pratt, whom she has been married to since 2009, will be.
"Spencer is going to bring a lot of strength. I think that he's very loving. He's very loyal. He has a great heart. He's very genuine. He's smart. He's got a great heart," said the 30-year-old.
The former Laguna Beach star also made it clear that she "wants to be the ultimate mom."
Montag also mentioned that while she's having a boy, her main man wanted to have a girl because he wanted a "little Heidi." But said that they were both thrilled to have a healthy baby and that Pratt was excited to be able to be active and play sports with their wee one.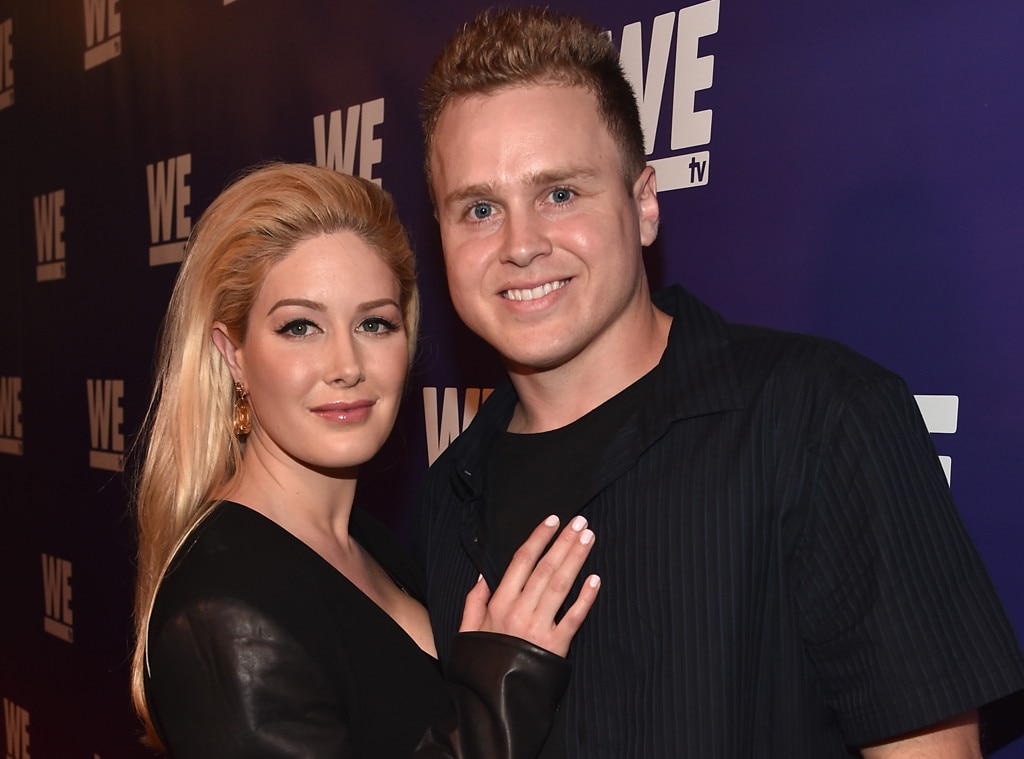 Alberto E. Rodriguez/Getty Images
Montag, who says she had a feeling some of her other married former co-stars were going to pregnant at the same time, also dished on which former Hills co-stars have reached out to her in her pregnancy and who hasn't.
The I'm a Celebrity Get Me Out of Here contestant says that former cast mates Kristin Cavallari and Audrina Patridge, who both have children, have contacted her and even given her some on pregnancy tips, explaining that Cavallari gave her a pregnancy "must haves" list and Patridge helped her with acupuncture and how to deal with joint pain.
But Montag did say that Lauren Conrad, who is pregnant, and Whitney Port, who is also pregnant, have not been in any contact at all.
When Scoles asked Montag who'd been in touch, she admitted, "Not Whitney, surprisingly. But I guess we're not really friends anyway. And obviously, not Lauren."
Apparently old grudges die hard, even in pregnancy…