Arsene Wenger has admitted Olivier Giroud's appearance against Swansea City on Tuesday night could have been his last for Arsenal.
The 31-year-old came off the bench but could not help Arsenal save the game at the Liberty Stadium as they slumped to a 3-1 defeat.
Giroud could be allowed to leave Arsenal as they are close to completing the signing of Pierre-Emerick Aubameyang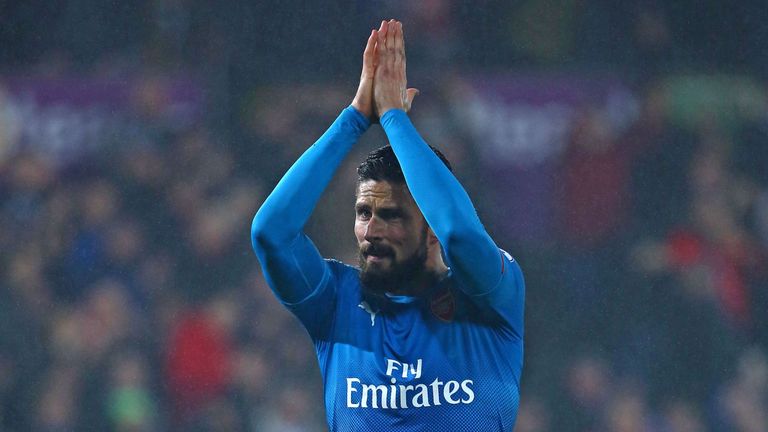 Chelsea are monitoring Giroud's availability as they try to sign a target man before the transfer window closes on Wednesday night.
Asked whether Giroud could have played his last game for Arsenal, Wenger said: "It's a possibility but all that will be decided tomorrow morning. We will inform you once that is more definite.
"It's a tribute to Olivier (that he played) because he is a guy who gave great service to the club, he never let us down on the commitment front and saved us many times.
"I have absolutely no doubt, when I ask him if he is ready to commit and he says yes. I have no problem with that and put him on because it was needed. Unfortunately he couldn't help us.
"I took him from Montpellier and made him a strong international player for France. We have come together through good and bad but always his behaviour was top, top class."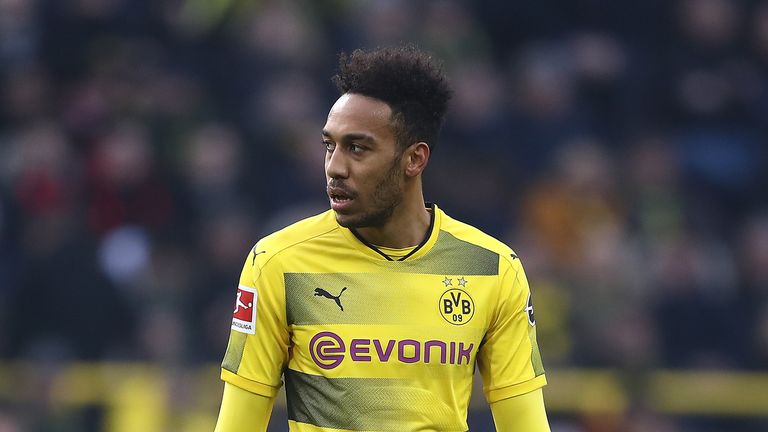 Wenger was also asked whether he could provide any update on Arsenal's pursuit of Aubameyang, who was at the club's London Colney training ground on Tuesday as his move to north London moved closer.
However, Wenger was non-committal, saying: "No because we will know more about that tomorrow morning."
Also See:
Alexis Sanchez missed drugs test 'understandable', says Jose Mourinho