There are few married celebrity couples as cute and affectionate as Nicole Kidman and Keith Urban.
The two, who share two daughters, will celebrate their 11th anniversary in less than a month. They have often showcased adorable PDA and other moments while out and about, most recently earlier this week on the red carpet at the Cannes Film Festival while attending a photo call for her latest film, the mystery thriller The Killing Of A Sacred Deer.
He was photographed kissing her hand and as seen in a video posted by The Hollywood Reporter, the two shared an emotional moment; they embraced for several seconds as a choral version of Ellie Goulding's "Burn" played in the background and photographers' cameras flashed. Urban then kissed Kidman on her cheek and whispered something in her ear, causing her to get teary-eyed. She wiped her eyes, then looked back at him with a look of pure devotion and hugged him and gently ruffled his hair.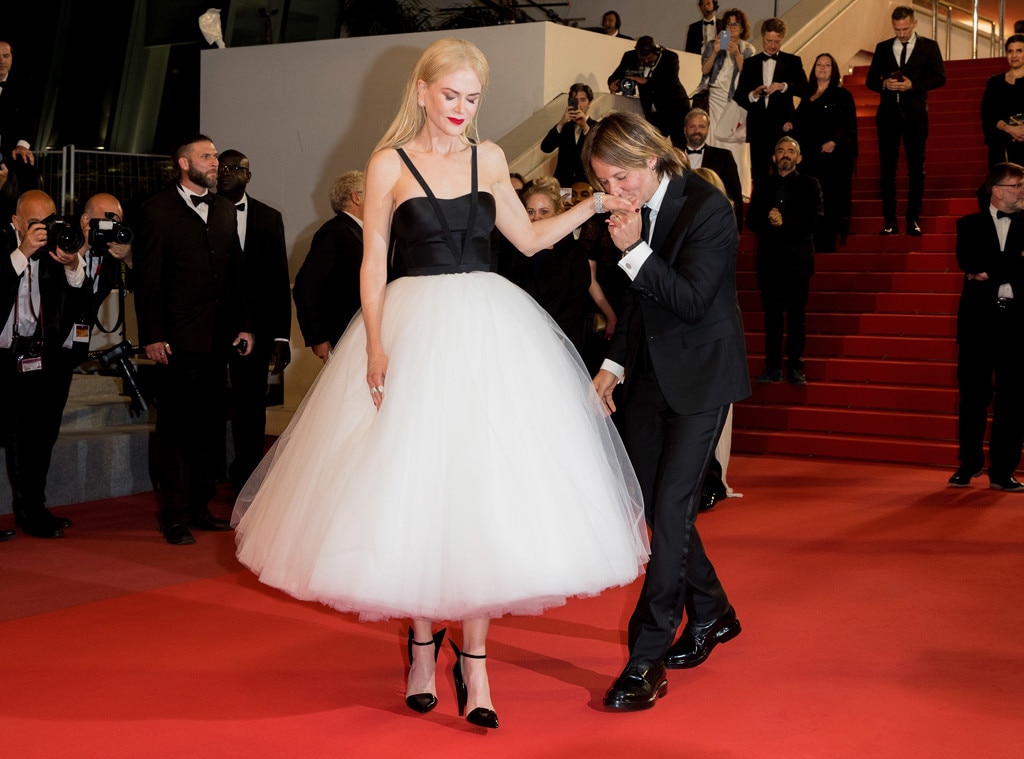 Andreas Rentz/Getty Images
Here are more of the cutest Kidman-Urban moments captured on camera this year so far: 
It was apparent how much they care for each other from their body language on The Graham Norton Show earlier this month.
The two could not keep their hands off each other at the 2017 Academy Of Country Music Awards in Las Vegas in April.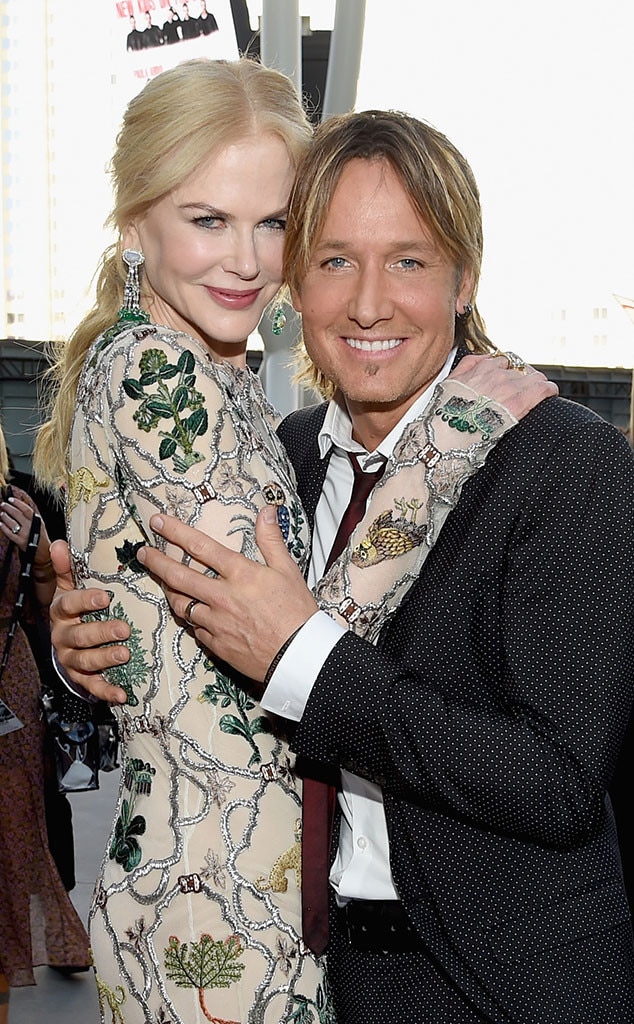 Rick Diamond/ACMA2017/Getty Images for ACM
Kidman and Urban also shared an intimate moment on the red carpet at the 2017 Oscars in February.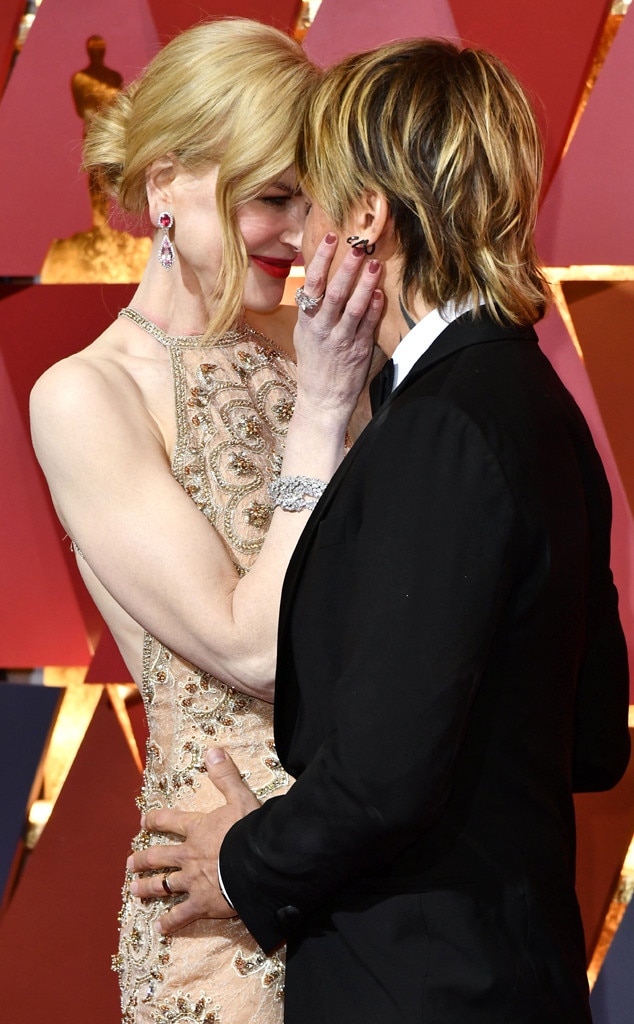 Rob Latour/REX/Shutterstock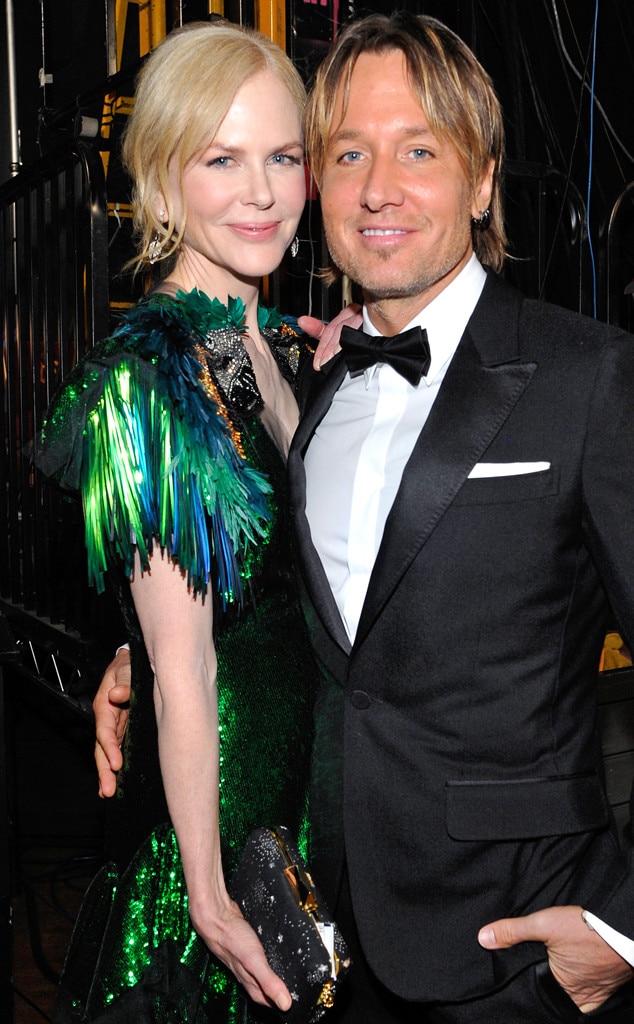 John Sciulli/Getty Images for TNT
Also in January, the two embraced onstage at the 2017 G'Day Black Tie Gala in Hollywood.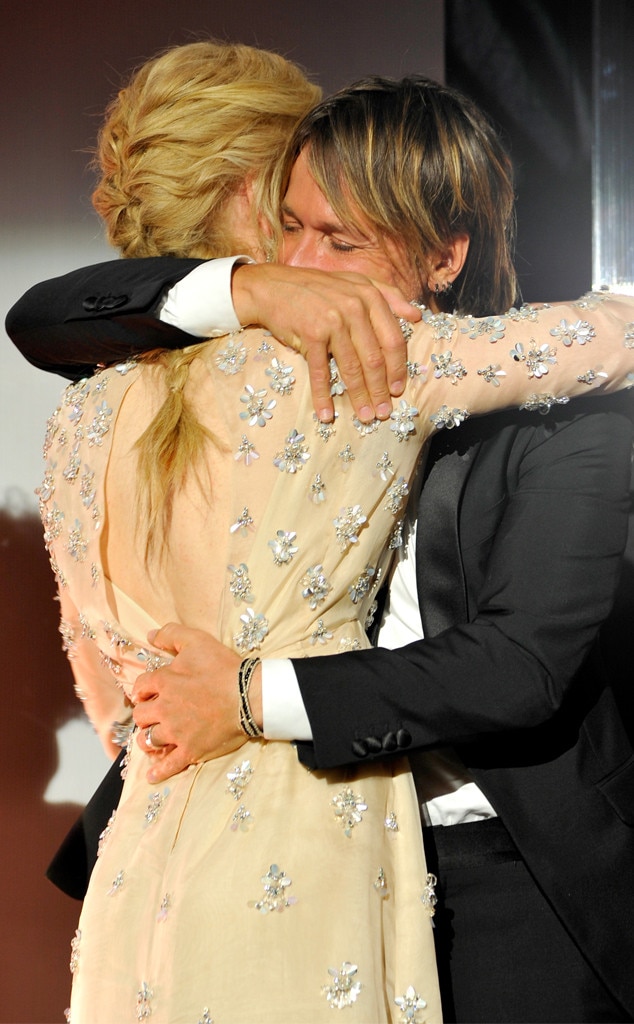 John Sciulli/Getty Images for RS/TV, Inc.
Urban has also brought Kidman to his "work"—she has joined him at his concerts and at a show near Boston last year, he FaceTimed her and their kids onstage for the couple's 10th anniversary.
"The show ended and the lights went out and when he came back out for the encore, he was holding his phone out for the crowd to see and the camera was on his phone. Nicole was in the car with the kids!" concertgoer Amanda Walker told E! News exclusively. "The crowd went crazy when they actually realized who he was FaceTiming with."
During his concert, Urban had photos of his family displayed for the audience. Among them was a pic from his and Kidman's first-ever meeting.
The two met in 2005 at the annual G'Day LA: Australia Week gala in Los Angeles. Last year, the singer posted on his Instagram page Saturday a photo of him and Kidman at the event.
"Our very first photo together 2005, minutes after being introduced to each other," he wrote. "HAPPY ANNIVERSARY BABY. LOOOOOOOOVE YOU!!!!!!!!! xxxxxxxxx – KU."