Mohamed Salah says Jurgen Klopp's tactical switch has helped unleash his goals at Liverpool.
Salah, who joined Liverpool from Roma in the summer, has scored 30 goals in 36 appearances for the club and is currently the Premier League's second-top scorer behind Harry Kane.
The Egyptian forward has credited his manager's approach to his positioning on the pitch, alongside addressing his weaknesses and working with the club's coaches for his achievements so far.
"With the boss here, I play a little bit closer to the goal, more so than at any other club or more than any of my other coaches have asked me to," Salah told Liverpool's official matchday programme.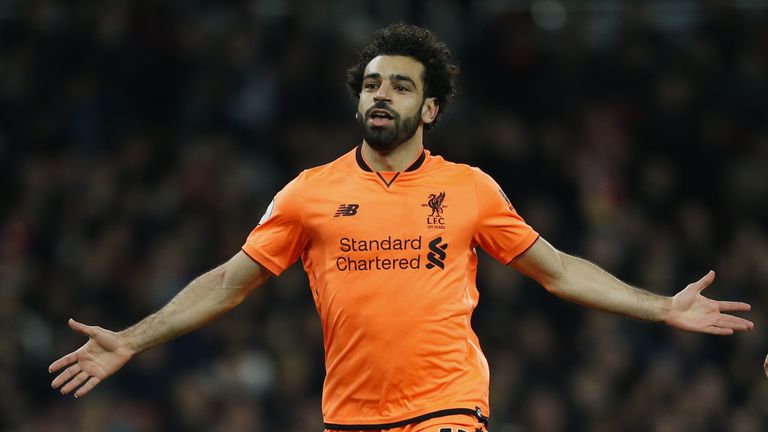 "So I am always in front of the goal to give me the opportunity to score. The manager is always telling me to stay close to the goal in training.
"I don't want to say too much because we still have a long way to go in the season and I don't want to give too much away. But yes, it's something we have worked on in the training sessions.
"You cannot score 10 goals from 10 balls – that's impossible and I know that I have missed many chances too this season. But I am trying to improve.
"I am always trying to see my weaknesses and then work on them and I am always trying to score in different ways.
"The coaches help me so much to do that and I also work hard alone after the training sessions."
Also See:
Nathaniel Clyne's return makes Liverpool comfortable in defence
Newcastle enquire about Daniel Sturridge loan from Liverpool