Team GB's women's curling team remain in the hunt to qualify for the Winter Olympic semi-finals after a thrilling victory over Switzerland in Pyeongchang.
Eve Muirhead's team badly needed a win to realistically maintain their hopes of progressing but looked to be heading for defeat after they dropped two shots in the ninth end to give the Swiss a 7-6 advantage.
But, faced with handing the Swiss the hammer in a pivotal extra end, Muirhead came up with a perfect stone to take two on the last and clinch a dramatic 8-7 victory.
Muirhead said: "I could see about an inch of that stone but it's shots I practice every day.
"I know you can make them nine times out of 10 in practice, but you've got to make it on the big stage."
The British team now lie joint-fourth in the table – with the top four teams progressing to the knockout stage.
A record of five wins from nine is generally seen as good enough to grant at least a play-off for a last-four place, but the British team need one more victory and their last two games are against a strong Japan line-up and resurgent favourites Canada.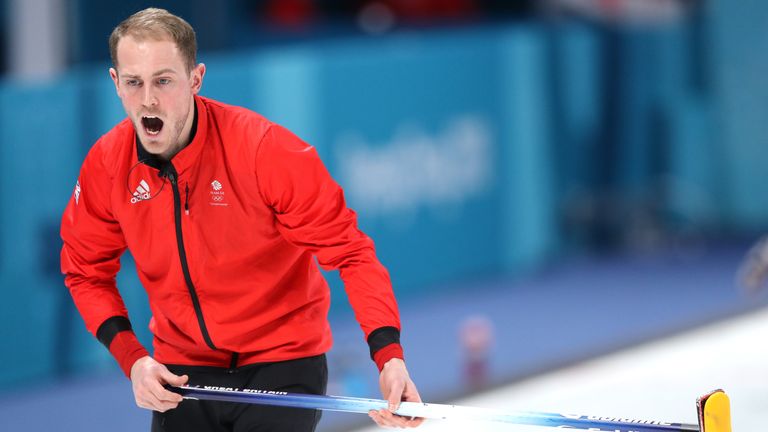 Great Britain's men find themselves in an almost identical situation, an exciting 7-6 win over Denmark in the Monday afternoon session boosting their record to 4-3 and also giving them a shot at the last four.
After a difficult start on their first Olympic appearance, Kyle Smith's team have recovered well, with successive 7-6 wins over Italy and now the Danes taking them from the brink of elimination to a possible place in the final four.
Holding the hammer but trailing by one heading into the last end, Smith capitalised on a Danish mistake to take the two points he needed to prevent his opponents taking the advantage into the extra end.
Also See: