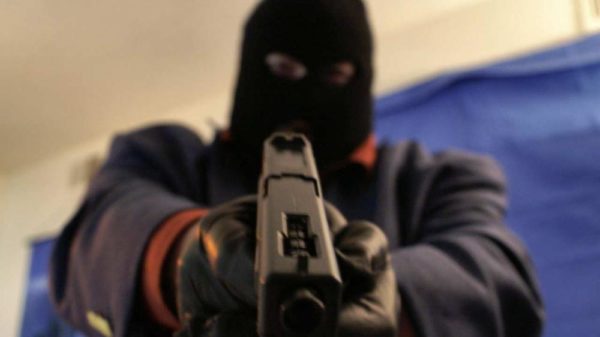 Three gunmen believed to be armed robbers have invaded the Owerri residence of the media aide to Senator Benjamin Uwajumogu, representing Imo North, Emeka Ahaneku.
The attack came a few days after he returned to the state capital from Abuja to see his family.
The lawmaker's aide said that the gunmen broke through one of the windows to gain access into the apartment in the early hours of Friday.
According to him, the gunmen were not masked and ordered him, his wife and children to lie on their stomachs, while they ransacked his rooms, and carted away valuables.
He said that his properties, his work gadgets, including his phones and computers were made away with by the thieves.
However, Ahaneku said that himself and members of his family were not harmed.