BBNaija: Teebillz Pens Emotional Letter To Tacha's Fans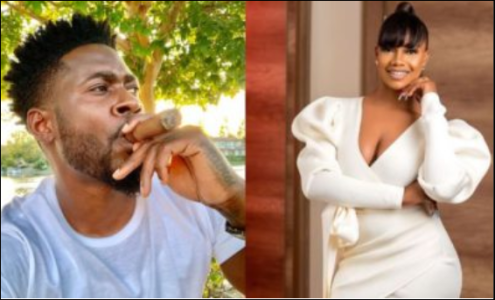 Teebillz has taken to his Instagram page to write a heartfelt letter to his client, Tacha and her fans.
Recall that the talent manager has been praised over the progress Tacha has achieved since her disqualification from the reality show.
Expressing gratitude for the praises received so far, Teebillz wrote that everything he has achieved with the star today is as a result of the support garnered from the Titans and he appreciated them all for their efforts.
His post reads:
I know everyone has been given me credit for the little success we have achieved so far and it's just %10 of my Goal/Plans for @symply_tacha but truth be told I couldn't have done it without my team…..Man I have the best team on this project and I couldn't have done it without the best Fan base in the world #TITANS?…… special shout-out to my behind the scene power team TM, DAMI, SAMSON and LADI… man!!! I love my team! I'm just the Achitect, my team are the real MVP….. ??? special love to TACHA TACHA TACHA for believing in me!!!! ????? RIP THOMPSON, Blessings for approving the project… you are irreplaceable brother! I'm still tripping how you left me by myself but I can't be selfish not to let you go in peace……. you told me I'm a ladder that GOD has created for ppl to climb to their success…….. I PROMISE I WILL MAKE YOU PROUD brother! I will change so many lives bro, word on my children….??????