It's official: The City of Manchester has named Ariana Grande its first honorary citizen.
Manchester's City Council decided to showcase more love for the 24-year-old singer following her work stemming from the bombing at her Manchester Arena concert on May 22.
Council leader Richard Leese told council members ahead of the vote, "It would have been understandable if [Grande] had never wanted to see this place again. But she determined she would not to perform again until she had returned to Manchester. In doing so, she brought comfort to thousands, [and] she raised millions for the We Love Manchester Emergency Fund."
He continued, "[That's why] I propose Ariana Grande is made the first honorary citizen of the city of Manchester."
Manchester announced plans to make Grande an honorary citizen last month following her One Love Manchester benefit concert in early June, which reportedly raised millions for the victims of the terror attack that killed 22 people and injured many more.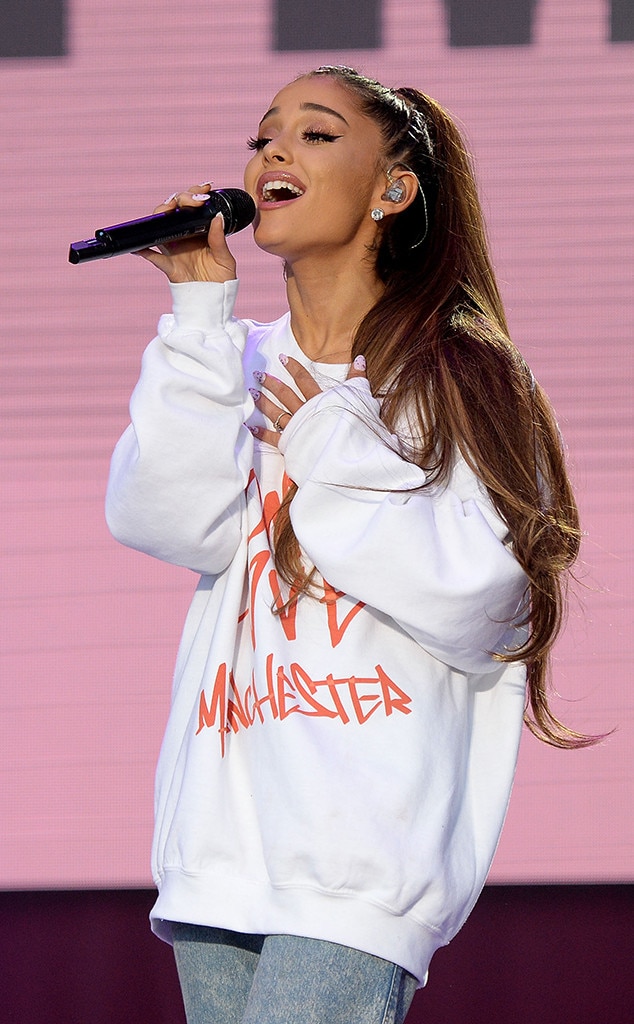 Kevin Mazur/Getty Images for One Love Manchester
At the time, Manchester town hall officials said they wanted to honor Grande's "great many selfless acts and demonstrations of community spirit."
Leese explained, "This seems a fitting moment to update the way we recognize those who make noteworthy contributions to the life and success of our city."
He continued, "We've all had cause to be incredibly proud of Manchester and the resilient and compassionate way in which the city, and all those associated with it, have responded to the terrible events of 22 May, with love and courage rather than hatred and fear. Ariana Grande exemplified this response. I think many people would already consider her an honorary Mancunian and we would be delighted, if the council approves the proposal, to make it official."
Grande promised her fans she would stay strong for them following the bombing, releasing several powerful statements after the attack.
"Music is something that everyone on Earth can share. Music is meant to heal us, to bring us together, to make us happy. So that is what it will continue to do for us," Grande said in one touching message.
"We will continue in honor of the ones we lost, their loved ones, my fans, and all affected by this tragedy. They will be on my mind and in my heart every day and I will think of them with everything I do for the rest of my life."