Last Updated: 28/05/17 8:47pm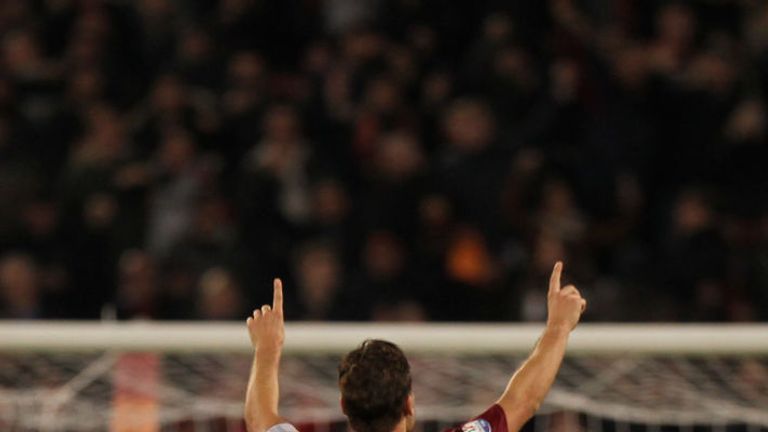 Francesco Totti bids farewell to Roma after 25 years
As Francesco Totti waves goodbye to football, we take a look at the outstanding numbers that accompany his career.
In a 25-year stint with Roma that saw him symbolise Italian football, Totti scored 250 Serie A goals, won one World Cup and saw four presidents walk through the doors of the Quirinal Palace.
Totti played his last game in football on Sunday, coming on in the 54th minute of a last-gasp 3-2 win over Genoa in Rome.
8827 – days separating Totti's Serie A debut at Brescia on March 28, 1993 and his final game against Genoa on Sunday.
785 – appearances for Roma, 619 in Serie A. Totti now sits third in the all-time list of appearances made by players in Serie A behind retired AC Milan defender Paolo Maldini (647) and Juventus goalkeeper Gianluigi Buffon.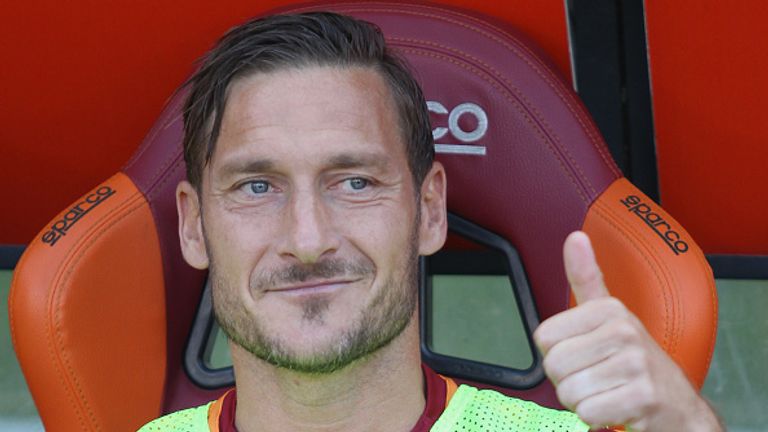 Totti was brought on in the 54th minute of the 3-2 win over Genoa
307 – goals for Roma in all competitions, 250 of which in Serie A. He scored his first in September 1994 in a 1-1 draw with Foggia at the Stadio Olimpico.
250 – Totti's goal tally in Serie A. He is 24 short of the all-time record by retired Silvio Piola (274), but top among one-club players in Italy.
180 – of the 551 players to have played in Serie A so far this season weren't born when Totti made his Roma debut on March 28, 1993.
91 – penalties scored in 113 attempts. An Italian record.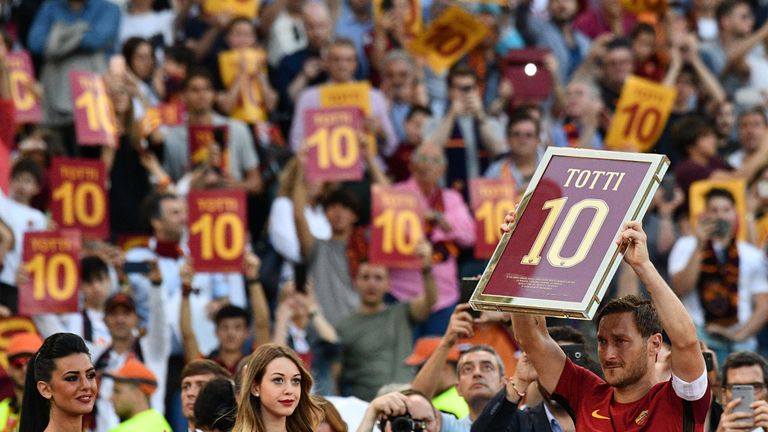 Totti holds a framed Number 10 during a ceremony to celebrate his last match
46 – Serie A doubles/braces. A record. Totti has scored another six in Italian Cup games.
38 – years old when, in November 2014, Totti found the net against CSKA Moscow to become the oldest goalscorer in the history of the Champions League.
25 – seasons in Serie A. Only retired AC Milan great Paolo Maldini (25) has played as many seasons.
23 – Serie A seasons in which Totti has scored. A record.
17 – Roma coaches during Totti's time at the club: Vujadin Boskov, Carlo Mazzone, Carlos Bianchi, Nils Liedholm, Ezio Sella, Zdenek Zeman, Fabio Capello, Cesare Prandelli, Rudi Voeller, Luigi Delneri, Bruno Conti, Luciano Spalletti (twice), Claudio Ranieri, Vincenzo Montella, Luis Enrique, Aurelio Andreazzoli, Rudi Garcia.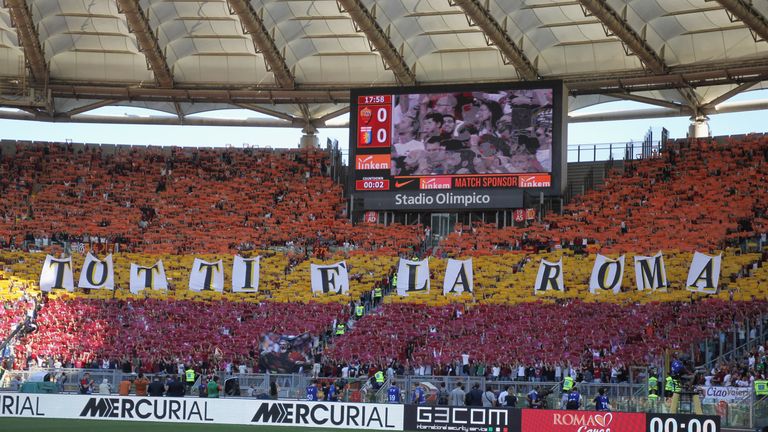 Roma fans greet their hero at the Stadio Olimpico
11 – goals scored against Juventus goalkeeper and friend Gianluigi Buffon, in 28 games.
9 – goals for Italy in 58 appearances. Totti ended his international career at the relatively early age of 30 following the 2006 World Cup triumph in Berlin.
4 – career hat-tricks.
4 – Italian presidents have entered the Quirinal Palace since Totti made his debut – Luigi Scalfaro, Carlo Azeglio Ciampi, Giorgio Napolitano and Sergio Mattarella.
3 – popes elected in Totti's time: Pope Jean Paul Paolo II, Pope Benedict XVI and Pope Francis.