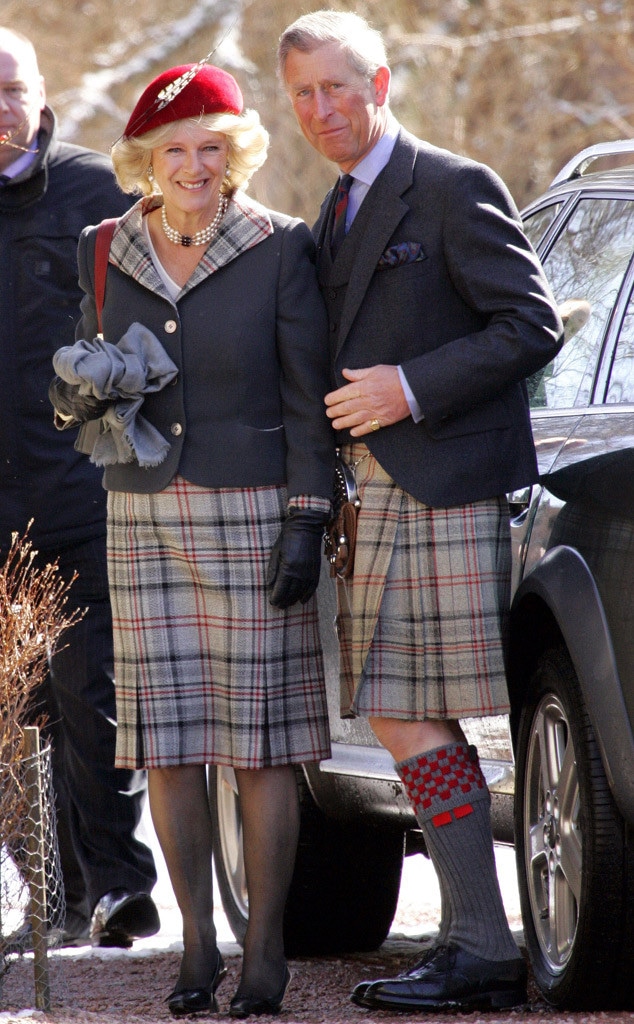 Mark Cuthbert/UK Press via Getty Images
Prince Charles' wife Camilla, Duchess of Cornwall, has opened up for the first time about the difficulties she faced when their relationship was made public.
The two wed in 2005 after seeing each other on and off for about 35 years, including while she was married to her first husband and he was married to Princess Diana, who had reportedly nicknamed her "the Rottweiler." Meanwhile, the princess also cheated on Charles with James Hewitt. Diana and Charles divorced in 1996, after which his PR team worked to try to build public support for Camilla. The efforts were thwarted a year later after Diana's shocking death, which broke the hearts of the British people and the world.
Camilla was largely vilified by the press after news of her and Charles' affair was first reported in the early '90s.
In an interview with The Mail on Sunday's You magazine, Camilla says that she was barely able to leave her house out of fear of public hostility and media hounding and felt like a prisoner in her own home for nearly a year.
"I couldn't really go anywhere," she said. "But the children came and went as normal—they just got on with it—and so did great friends."
"It was horrid," she said. "It was a deeply unpleasant time and I wouldn't want to put my worst enemy through it."
She said she passed the time by reading and learning to paint. 
"I thought, 'Well, if I'm stuck here I might as well do something positive like read all the books I want to read, and try to learn to paint'—though that wasn't a huge success!" she said. "And after a while, life sort of went on."
"I don't think I'm tough but I do think I'm quite a strong character," she added. "You have to be, but I think it also comes from my upbringing. We were brought up in a very happy family and I can't whinge about my childhood because it was idyllic."
Camilla and her first husband Andrew Parker Bowles‍ are parents to daughter Laura and son Tom. The children used binoculars to count the paparazzi hiding in her garden every day.
"The paparazzi used to follow us everywhere and lurk around like spooks," Tom said. "We used to keep binoculars in my mother's bathroom, and one of us would look out every morning to see how many paparazzi were hiding in the bushes. We could tell by the flash of sun on their camera lenses. At the peak [of interest in Camilla], there would be half a dozen hiding outside. It seemed entirely normal."
"You've got to laugh through most things," Camilla told the magazine. "There are situations where it's very difficult not to lose it completely, especially if something goes terribly wrong and everybody sits there for a split second. You do have to swallow and pinch yourself very hard to not laugh."