Tony Bellew insisted that David Haye's new "humble" approach won't help him gain revenge in their upcoming rematch.
The rivals exchanged sarcastic pleasantries at Wednesday's press conference but Bellew, who won the first fight, questioned why Haye is acting so forthcoming before their second meeting on May 5.
"You humbled me, you beat me, you took my best, and the towel came flying in," a relaxed Haye said. "Aren't you happy?"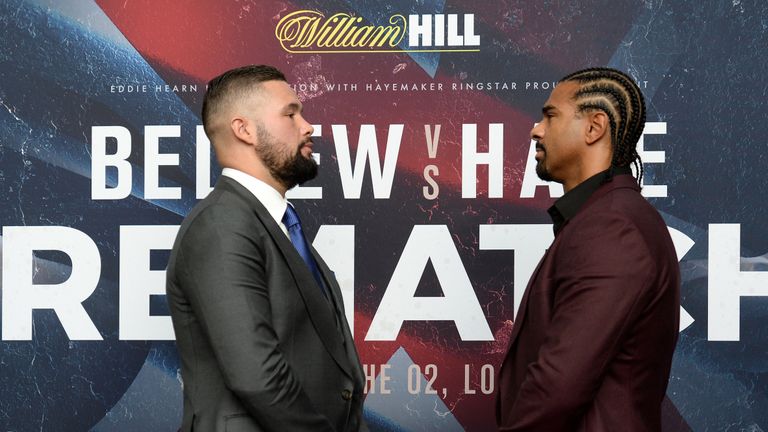 Bellew replied: "You haven't been humbled, you can't stand the sight of me."
"I'm not taking the bait, Tony," Haye said. "I took it last time. I allowed you to get into my psyche."
Haye, who injured his Achilles before losing to Bellew last March then postponed a December rematch, spoke about a "purer" mindset heading into the rematch.
"All my biggest wins were when I was focused and had my best vibe," Haye said. "If it doesn't work, it wasn't meant to be.
"Did he get under my skin? He probably did.
"Did I say he the worst world champion ever? I probably did.
"But at least this time I've got the chance to redeem it. Everything happens for a reason and one thing I know is Tony is going to be better second time around, and so will I. I have to be.
"I've had more time working with coach Ismael Salas to work on fight combinations, working on a new style. Either I'm going to be the version I was last time out and I may win, or I may not win and that is the end of me. I would have bet my life that I would win the last fight."
Bellew goaded Haye that his relaxed attitude was a façade that will mean nothing when their rematch begins.
"I have watched David Haye's whole career," Bellew said. "I have studied him since we were young.
"I know what he does when he's under pressure. The only thing I don't know is what he does when he's injured!
"I'm a realist, not a fantasist. This fight can be ended in 20 seconds.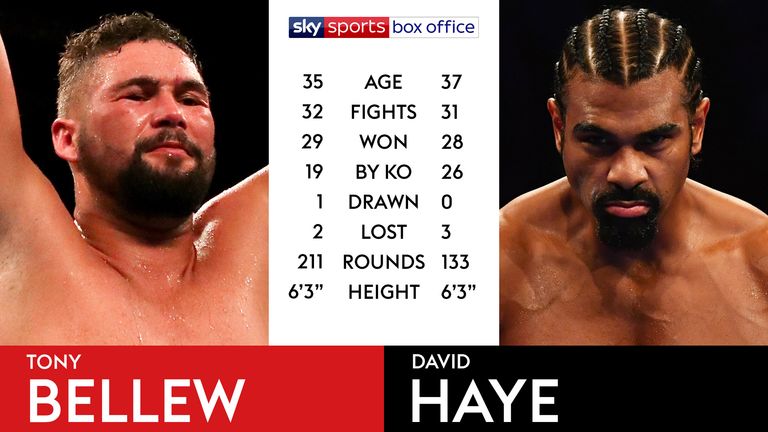 "If I hit his whiskers with my left hook, he's going down too. With him coming in lighter, he's going to be more susceptible.
"I don't tire in 12 rounds fights, and he does.
"When the bell goes and it's me and him, David will revert to type. The same crazy fight will unload again."
Bellew then blamed Haye for wasting the past year of his career and mocked him by calling him "Hayemaker 3:0" before a face-off concluded the press conference.
Also See: