Tony Bellew could have the world at his feet should he finally settle a score with David Haye on May 5, but, win or lose, where does 'Bomber' go next and how can he cement a legacy?
Bellew has readily admitted that, now at 35, only a handful of fights remain in a career that has had both devastating lows and unassailable highs. The most recent triumph, his stoppage win over Haye 11 months ago, could have been, injury-permitting, the icing on the cake for Bellew. but circumstances mean the two rivals will once again trade leather for leather under the repressive O2 lights.
With that, a clear hunger remains and the possibility of moving back down to cruiserweight to fight for undisputed supremacy or the temptation of another heavyweight showdown could once again tempt Bellew this summer.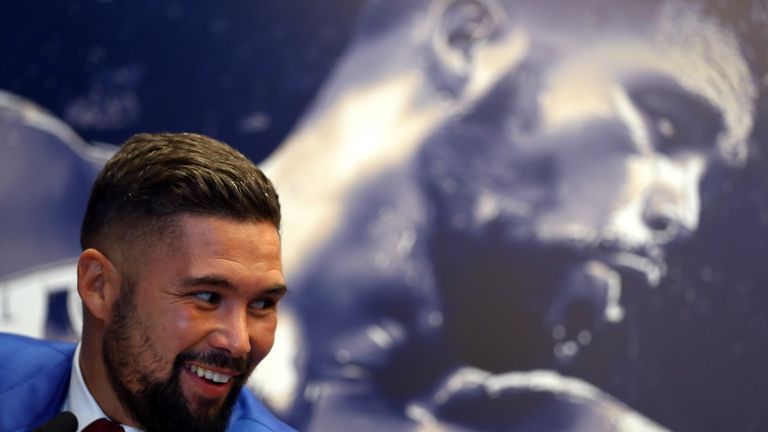 After a meteoric four years – avenging his loss to Nathan Cleverly, winning a European title, winning the WBC title in the most dramatic of ways (only fitting for the stadium of his beloved Everton FC) and then stepping up to heavyweight to defeat Haye – you'd maybe think 'job done'.
But on May 5, the next chapter will be written. Whether we see repeat or revenge is anyone's guess. Perhaps the greatest lesson we learnt from their first shoot-out was to expect the unexpected.
Win or lose, opportunities will await Bellew.
The most irresistible offer could be a fight against the winner of the World Boxing Super Series cruiserweight tournament, one that has been an explosive and alluring affair so far.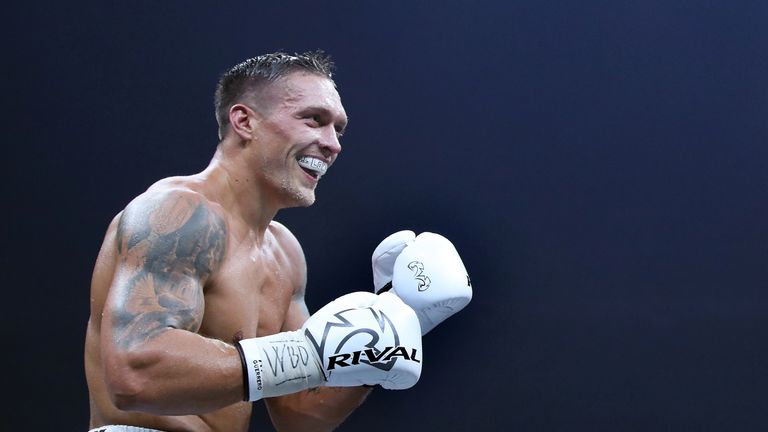 Colossal eastern Europeans Oleksandr Usyk and Murat Gassiev are the two men left to battle for all four world titles and, with most of the division's elite fighters beaten on the road to the final, a fight against former WBC champ Bellew or Denis Lebedev is the most feasible possibility for the winner.
The unbeaten pair Usyk and Gassiev are elite, the very best around, and again Bellew would be an underdog. But we've said that on more than one occasion before, haven't we? Ilunga Makabu and Haye's names spring to mind.
Bellew, who weighed a career-high 15st 4lb for the Haye fight, will readily concede that he belongs at cruiserweight. The "sheer size and power" of the likes of Anthony Joshua and Deontay Wilder, in his words, would prove too much of a gulf for even him to overcome. However, the lure of huge financial rewards could change that as much as it seems unlikely. Temptation in boxing is an incredible thing, daring to be great, daring to beat the unbeatable and a chance to silence the damning critics that have questioned you time and time again.
More recently, Andre Ward has emerged as a big-name rival. Ward retired after two light-heavyweight wins against Sergey Kovalev with a 32-0 record but has dangled a carrot that Bellew may try to grab.
On the back of his Haye success, Bellew flirted with the idea of challenging for a world heavyweight title but with WBO champion Joseph Parker now set to unify against Joshua on March 31, that dream is dwindling. Should 6'4″ Parker win Joshua's belts, a rematch between them would be likely. If he wins again, could Bellew then finally get his chance? By then, it might be too late.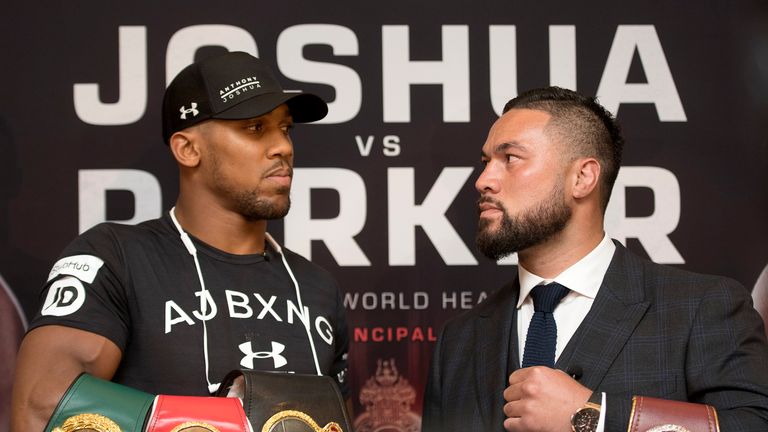 If titles are unavailable, financial reward and legacy-defining opportunities become the priority in this twilight stage of Bellew's 32-fight career. Facing Tyson Fury or Dillian Whyte would offer both.
"I will get past the 'Hayefaker' once again like I did the last time, and then I'm good to meet you head-on big fella, no problem," was Bellew's response when he and Fury, whose return to the ring seems imminent, locked horns in a verbal bout a few months back. There is mutual respect between the outspoken duo, but any clash would drum up plenty of publicity.
Despite Fury's towering frame, power is the one department where he perhaps lacks. His rangy, technically superior style would be as big a challenge as any for Bellew to overcome but the almost comforting thought that he wouldn't be getting whacked by a Wilder or Joshua type hook warrant it an enticing and worthwhile encounter.
Then there's Whyte, the most vocal critic of "fake heavyweight" Bellew's Haye conquest. 'The Body Snatcher', who fights Lucas Browne on March 24, had offered to fight but Bellew had just as quickly shot down the thought. Yet, a breakout win over Browne could change the scene. A huge-money fight with Whyte could finally tempt Bellew, a defining bout with both on the cusp of a heavyweight world title shot.
All in all, options seemingly will be aplenty for Bellew and if he lost to Haye this time around, could there then be a clamour for a trilogy bout?
On May 5, one question will be answered and with the likes of Usyk, Gassiev, Parker, Fury, Whyte or even Haye again lying in wait, the final stage of Bellew's tempestuous career could yet be his best.
Also See: