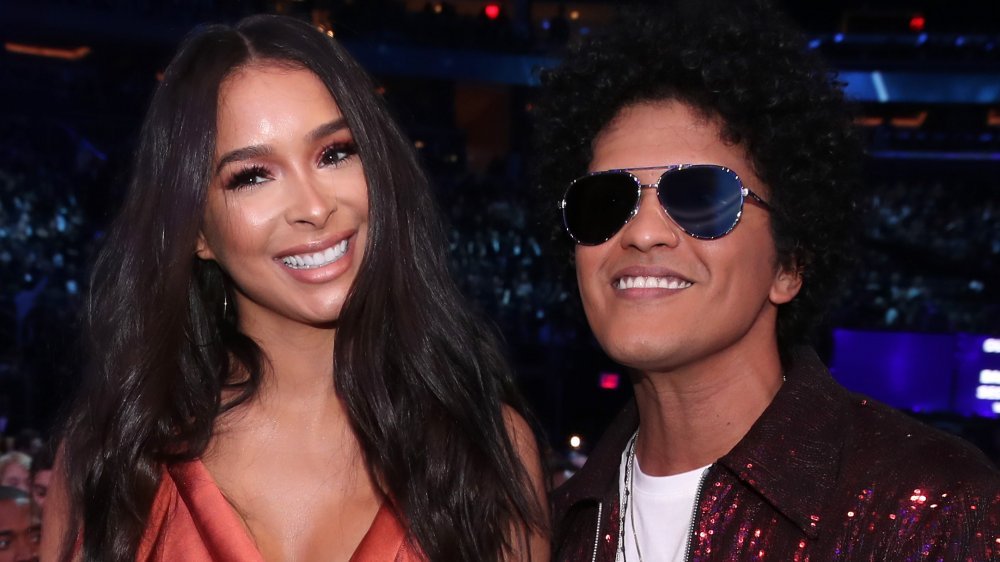 Considering he's an A-list pop star, Bruno Mars' schedule is often packed, with the singer embarking on several world tours over the past decade in-between his busy album cycles. But, as Caban's Instagram shows, the couple enjoys their own fair share of beautiful getaways together, snapping photos of the duo traveling to exotic locales. "Come hell or high water," the model wrote in September 2019, sharing a shot of her and Mars sitting side by side over an open body of water.
The couple's previous vacation photo came a year prior, in December 2018, showing the pair smiling and wearing leis together in Hawaii. According to the caption, Mars and Caban were celebrating the honors of Mars' Hooligans bandmate and drummer, Eric Hernandez, naming the happy couple godparents to one of his children. "2018 HIGHLIGHT," Caban captioned the loving photo of her and Mars together, adding, "Officially becoming godparents together."
Although these two are notoriously private, we're hoping they start sharing more of their adorable relationship with the public, as their dynamic is total relationship goals.