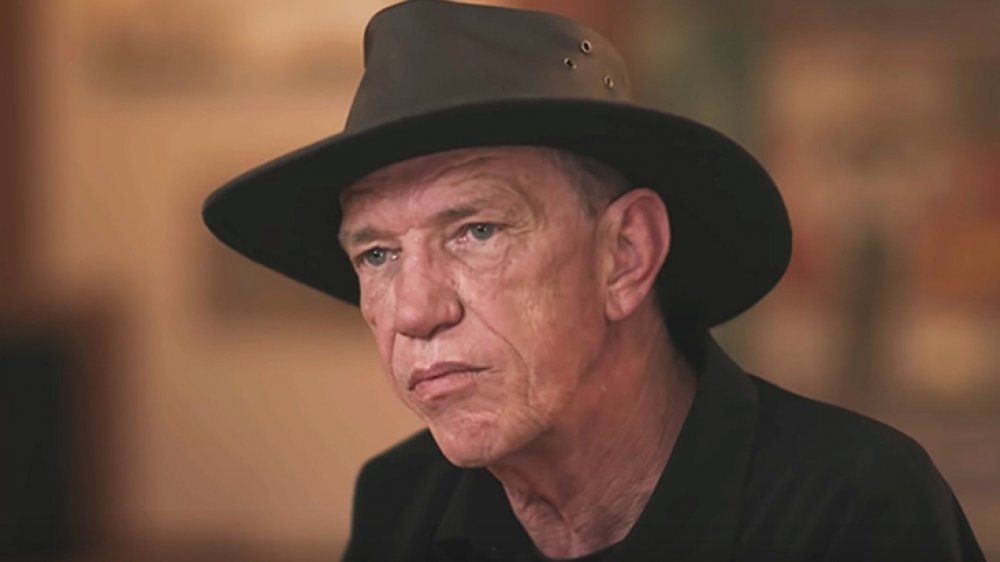 Rick Kirkham shared with David Spade on Lights Out all about the year he spent at Joe Exotic's zoo, and said of watching Tiger King, "What a trip it is to look back on that year." Kirkham referred to the zoo as "dirty" and "nasty," explaining how he lived at the zoo in a mobile home with his camera crew, finding it surreal to fall asleep to the sound of lions roaring every night.
So how did an accomplished journalist who anchored for Inside Edition (as pictured above) get tangled up with such a wild, mullet-loving man? It all boils down to the allure of money. As Kirkham explained it to Spade, after learning about Joe and his small-time internet show, he got the idea to make a profitable reality series. Kirkham, who understood the ingredients necessary for a hit, remembered thinking, "I'm going to retire on this guy." 
Realizing the potential for success, Kirkham supposedly Joe, "I'll produce your little internet show if you sign a contract and let me have a camera behind that crew and produce a reality show of the entire thing." Joe responded, "Absolutely! Make me famous and I'll make you rich."
The rest, as they say, is history.