Terry Ogunbor popularly known as The Beat Prince teams up with renowned vocalist and judge of Nigerian Idol , Yinka Davies to create a unique body work of music titled Mother Land.
The Beat Prince describes Mother Land as a project birthed out of an undying need to remind Africans that the future belongs to them who are willing to stand up, take responsibilities and create one.
It is an clarion call for us all to let go our differences, unite and build the land of our dreams.
See tracklist below: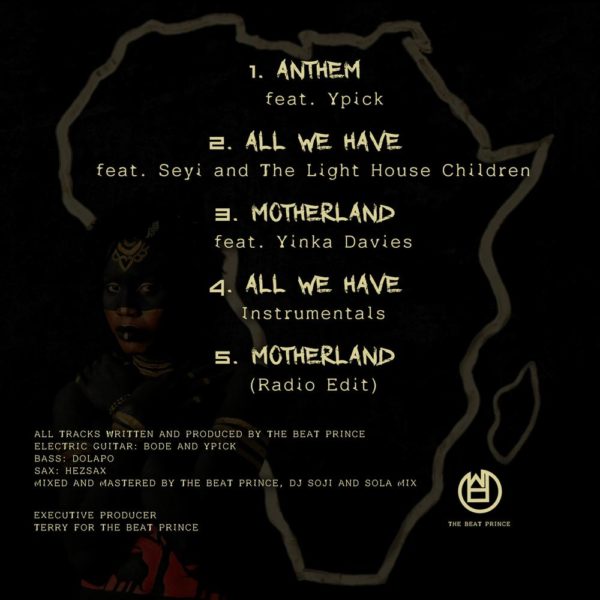 Get it on iTunes HERE.
Listen below:
[soundcloud url="https://api.soundcloud.com/playlists/353765467″ params="color=#ff5500&auto_play=false&hide_related=false&show_comments=true&show_user=true&show_reposts=false&show_teaser=true&visual=true" width="100%" height="300″ iframe="true" /]