Swimmer Max Litchfield has withdrawn from the Commonwealth Games to continue his recovery from a niggling shoulder injury.
The 22-year-old Sky Sports Scholar secured his place on the England team after last year's World Championships but has been struggling for fitness in recent months.
A recent trip to a Colorado high-altitude training camp has been hugely beneficial for the City of Sheffield swimmer, but competing on the Gold Coast in April has come too soon.
Litchfield said: "I'm disappointed not to be attending the Commonwealth Games, but my focus has to be on my shoulder rehabilitation, be in the best shape for the Europeans and the next two years, including Tokyo 2020.
"I would like to say a huge thank you to everyone from the City of Sheffield, Swim England and British Swimming for all their help during these tough times.
"I wish the team the best of luck on the Gold Coast."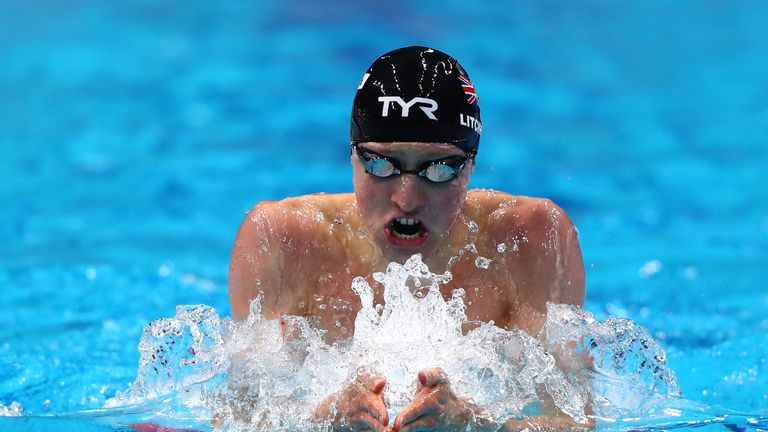 It would have been a second Commonwealths for Litchfield, who finished 12th in the 400m Individual Medley and 1500m Freestyle in Glasgow in 2014.
Swimming Team Leader Grant Robins added: "Max has been receiving regular physiotherapy in the hope that he would be able to compete at the Commonwealth Games. But unfortunately medical advice is that he does not take part.
"Although this is sad news for the team, this is the best option for Max and his long-term future in swimming and we wish him well in his ongoing recovery."
Fellow Scholar Freya Anderson is part of Team England who fly out to Australia at the end of March for the Games taking place April 4-15.
Also See:
Elise Christie into 500m short-track quarter-finals at Winter Olympics
Leicester's Riyad Mahrez says he will continue to give his all for Leicester