By:
PTI
| New Delhi |
Published:August 11, 2017 11:30 pm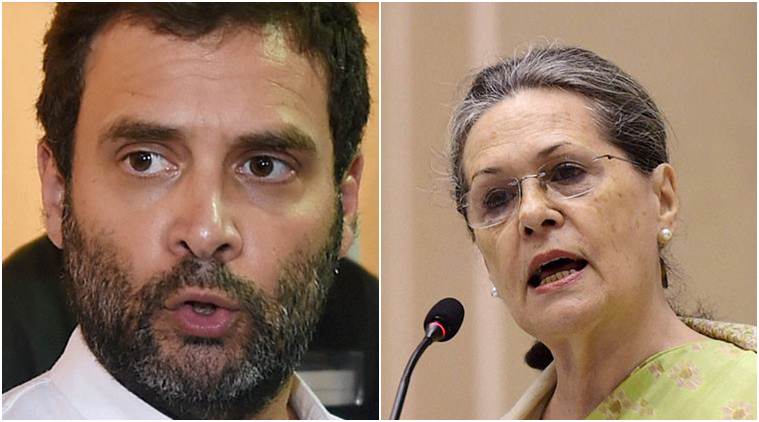 Rahul Gandhi and Sonia Gandhi. (File Photo)
Congress chief Sonia Gandhi and party vice president Rahul Gandhi today expressed deep shock over the death of 30 children at a hospital in Uttar Pradesh due to lack of oxygen. The Congress president said she was pained beyond words by the humongous tragedy and that her heart went out to the families of the innocent children who "fell prey to gross negligence and incorrigible misconduct on part of the authorities".
She urged the Uttar Pradesh government to take immediate cognisance of the crime and bring the culprits to book. She also called upon the state Congress workers to provide relief to families of the victims.
Congress vice president Rahul Gandhi said the "BJP-led Uttar Pradesh government was responsible for the tragedy." "Deeply pained. My thoughts are with the families of the victims. BJP govt is responsible and should punish the negligent, who caused this tragedy," he tweeted.
At least 30 children died in the state-run Baba Raghav Das Medical College at Gorakhpur in Uttar Pradesh since the past two days, district magistrate Rajeev Rautela said today.
Though he gave no reason for the deaths, the Union home ministry said according to the SP of Gorakhpur, 21 children died due to shortage of supply of liquid oxygen. The incident triggered a spate of reactions from the opposition parties, with the Samajwadi Party and the Congress seeking the resignation of the state health minister.
For all the latest India News, download Indian Express App