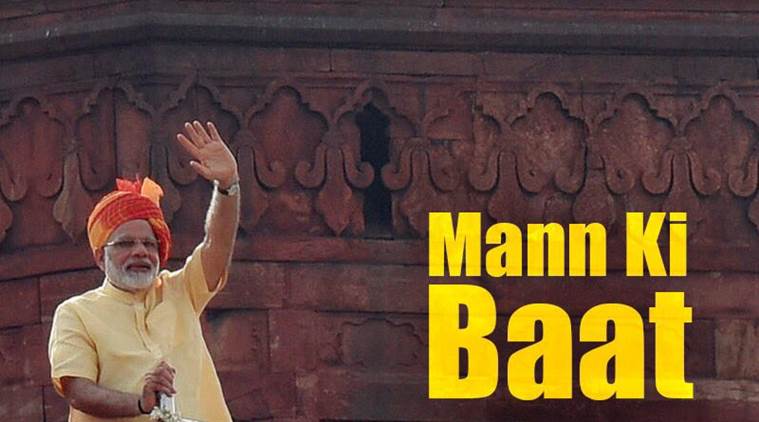 In his address to the nation, PM Modi also welcomed the international teams participating in the upcoming U-17 FIFA world cup commencing from October 6.  (File Photo)
After Friday's violence in Haryana claimed the lives of at least 36 dera followers and left 250 injured, Prime Minister Narendra Modi, in his 35th Mann ki Baat address, said violence in any form is unacceptable and the guilty will not be spared by the government.
"No one has the right to take the law into one's own hands in the name of one's beliefs," said PM Modi. "I want to assure my countrymen that people who take the law into their own hands and are on the path of violent suppression – whether it is a person or a group – neither this country nor any government will tolerate it. Each and every person will have to abide by the law; the law will fix accountability and the guilty will unquestionably be punished."
Talking about the multi-cultural heritage of India, PM Modi remarked: "Our country is a land of diversities – these diversities are not limited to our cuisine, lifestyle, and attire.  We observe diversity in every walk of life. Even our festivals are replete with diversity."
On Friday, a special CBI court convicted Dera Sacha Sauda chief Gurmeet Ram Rahim Singh for raping two of his followers. In the ensuing violence over the court verdict, at least 36 dera followers were killed and 250 injured. Curfew has been imposed in Sirsa and parts of Haryana.
The Punjab and Haryana High Court blamed the BJP government at state and Centre for failing to take precautionary measures. A CBI judge will travel to the jail  in which Ram Rahim is lodged on Monday and pronounce the quantum of punishment.
Earlier today, an uneasy calm prevailed in Haryana and Punjab where curfew was relaxed at some places that were hit by violence. There was no report of any violence in Haryana since yesterday even as security forces remained on alert. Relaxation in curfew was being given at various places where it had been clamped earlier, officials said. In Sirsa, the district administration this morning relaxed the curfew for five hours in and around Dera Sacha Sauda headquarters here, after restrictions were imposed onAugust 24.
For all the latest India News, download Indian Express App