Pioneer, salesman, record breaker: Michael Bisping is an MMA legend
I've covered the retiring British star's career for the last decade, and I know his legacy is assured
Over the years, these shores have seen a lot of all-action fighters with huge hearts.
In the boxing ring, the likes of Ricky Hatton, Chris Eubank, Nigel Benn, Joe Calzaghe, and, more recently, Tony Bellew have showcased the sort of fighting spirit that has earned them huge support from British fight fans, and the immense respect of their peers around the world.
There's no doubt that retiring MMA star Michael Bisping belongs in the same illustrious company. For mixed martial arts fans in the UK, Bisping was their Ricky Hatton, the working-class lad from Clitheroe who fought his heart out every time he stepped into the octagon.
They don't come any tougher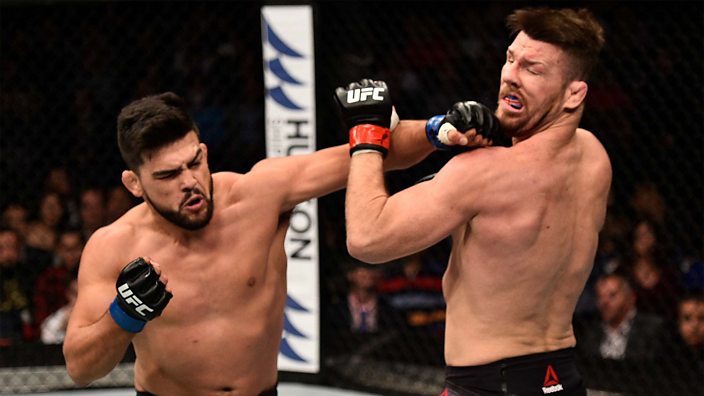 He retires not necessarily as the best fighter in UFC history, but quite possibly the toughest. And I mean that in both the physical and mental senses of the word.
At almost every turn, Bisping had people telling him he wasn't good enough, that he'd never become a world champion. But Bisping never stopped believing. When he was brutally knocked out by Dan Henderson at UFC 100, people wrote him off as a busted flush. He proved them all wrong by storming back.
When he missed out on UFC title shots – not once but twice – due to losses against fighters who were subsequently sanctioned for the use of performance-enhancing drugs, Bisping refused to become disillusioned.
And when he eventually got his shot at the UFC middleweight title, against old nemesis Luke Rockhold on just two weeks' notice at UFC 199 in June 2016, barely anyone gave him a chance.
But Bisping stepped off a movie set, into the octagon and sensationally knocked out Rockhold in three and a half minutes to make history as the first Briton to win a UFC world title.
That moment will define his MMA career, but arguably his finest hour came in the bout that preceded that title win. That was when Bisping defeated former world champion and all-time great Anderson Silva in a five-round epic at The O2 Arena in February 2016. In that bout he fought through adversity and a huge knockdown in the third round to outpoint 'The Spider' in what Bisping describes as the most satisfying victory of his MMA career.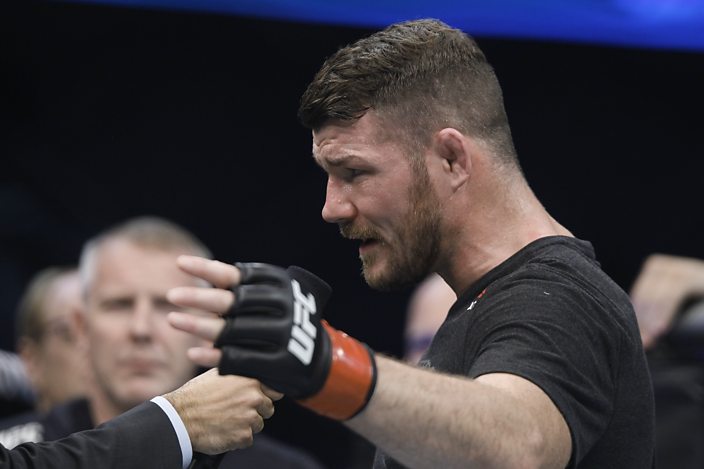 And for a man who was once told he was "a little too aggressive at the door" to be a successful door-to-door salesman, Bisping has also been one of the greatest salesmen in the sport of MMA.
Few generate as much heat pre-fight as Bisping, whose ability to get fans invested in his fights – either to cheer him on, or watch him lose – made him must-see TV on both sides of the Atlantic.
And there could have been no better ambassador for the UFC than 'The Count', who spent countless hours in interviews helping to educate the UK media as they tried to get to grips with a sport that was held back by a host of misconceptions. Now UFC is mainstream, and Bisping played a significant part in that success: when he made the first defence of his UFC middleweight title in Manchester in 2016, he sold out the Manchester Arena in a matter of minutes for a fight that took place at 4am.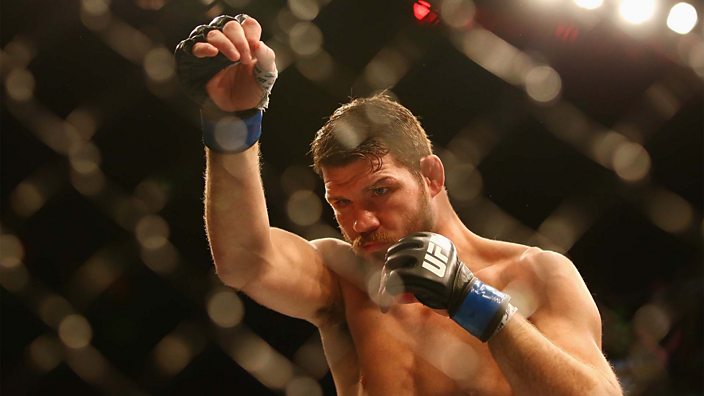 When Bisping announced his retirement, he did so with a host of records to his name. To date, only lightweight veteran Jim Miller  has matched Bisping's career total of 29 UFC bouts. Such records may well be eclipsed over time, but he will always be the first-ever British UFC world champion. There can be no more fitting mantle for the man.
But when people look back on Bisping's career, it won't be the numbers they remember, but a man who simply refused to give up on his dream, and eventually achieved it, all while staying true to himself.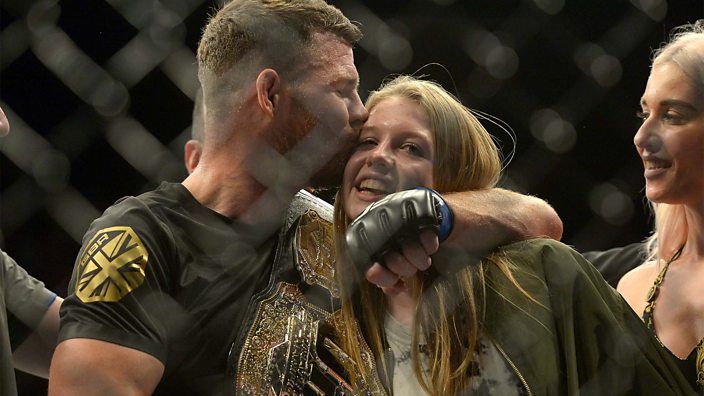 With Bisping now officially retired, the attention turns to the likes of Darren Till to pick up the mantle and become the new MMA superstar here in the UK.
And with a host of other young UFC talent – including Leon Edwards, Brett Johns, Tom Breese, and Arnold Allen, plus Bellator MMA's spectacular Michael 'Venom' Page – the status of the sport is certainly in a much stronger place than it was when Bisping first started in 2006.
To borrow his oft-used phrase, "believe you me," Bisping has had one hell of a career. And it's one that is surely deserving of a spot in the UFC Hall of Fame. It would be the perfect send off for him