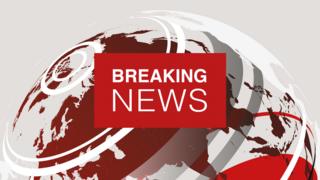 North Korea appears to have conducted another missile test, media in Japan and South Korea report.
The missile appeared to land in Japanese waters, Japan's national broadcaster NHK said.
In early July, Pyongyang claimed to have successfully tested an intercontinental ballistic missile (ICBM) for the first time.
That test was the latest in a series conducted in defiance of a UN ban. The range of the latest test is not known.
The range of North Korea's ICBM has been disputed, but some experts said it could reach Alaska.
If confirmed, the latest test would be the 14th missile test conducted by North Korea in 2017.