Watch Jose Mourinho discuss the possibility of Zlatan Ibrahimovic returning to Manchester United
Jose Mourinho says 'the door is still open' for Zlatan Ibrahimovic to play again for Manchester United this coming season.
The 35-year-old sustained "significant knee ligament damage" during United's 2-1 Europa League win over Anderlecht in April, which required surgery and brought an end to his season at Old Trafford.
Ibrahimovic, who had scored 28 goals for United, has since seen his one-year deal expire and Mourinho has confirmed that talks will continue over a possible return around Christmas time.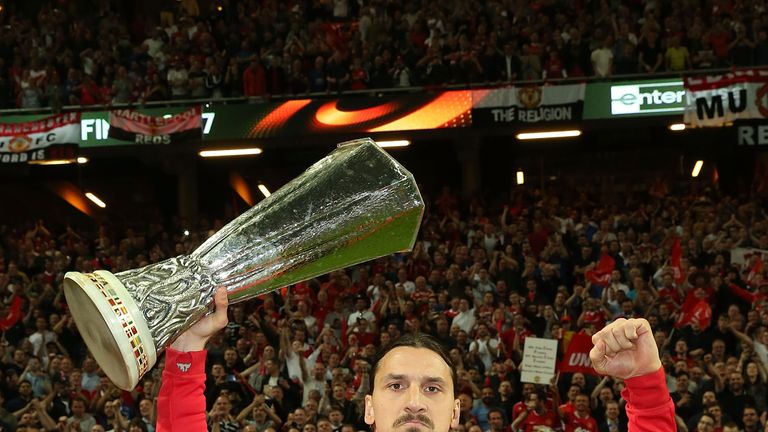 Ibrahimovic won the Europa League with Man Utd
Mourinho said: "It's possible. He is open. We wanted to be honest and open and give everything for him to make a decision, in case his desire was to leave.
"So there was not a new contract, there was a space and time to think, feel, decide and, from his point of view, he wants to play still at the highest level.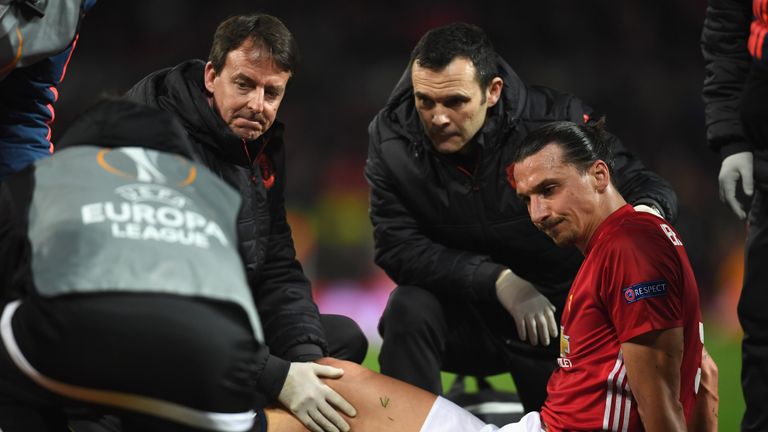 Ibrahimovic sustained knee ligament damage against Anderlecht
"He didn't want to hide behind such an amazing injury. He was not happy with the way he finished the season, of course with his first European trophy, but not playing. So he wants to challenge himself and keep playing still at the highest level.
"Obviously we leave the door open for him to recover with us. Old Trafford, Carrington is open for him to recover and be one of us and, at the same time, let's make a decision that will make us all happy.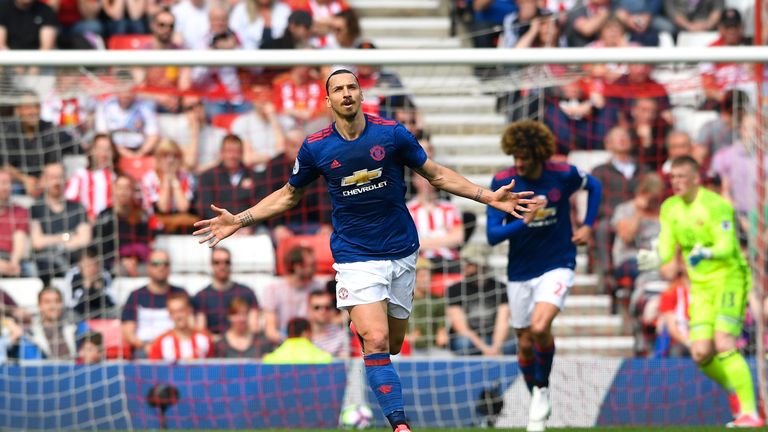 Ibrahimovic scored 28 goals in all competitions
"If that decision is to stay and for us to wait until December, maybe, because I don't think he can be back in competitive football before December, then why not wait for such a good player that gave us so much?
"We are speaking, exchanging ideas, and again it is in the hands of Mr (Ed) Woodward and Zlatan's agent, but it's important the final decision is with the player."