They're chemistry on screen was electric, so it's not surprise off screen the two just can't stop laughing…
Gal Gadot took to her Instagram earlier today to post a too-cute birthday tribute to her Wonder Woman pal Chris Pine on the star's 37th birthday. The post contains a meme of the two as they uproariously giggle during a press interview from earlier this headline-making year.
Along with the image, Gadot wrote, "Happy Happy Birthday to my darling friend #chrispine. May you always shine bright and be such the special funny person you are. Wishing you all the best this world has to offer. Health, happiness and lots of giggles. Xo."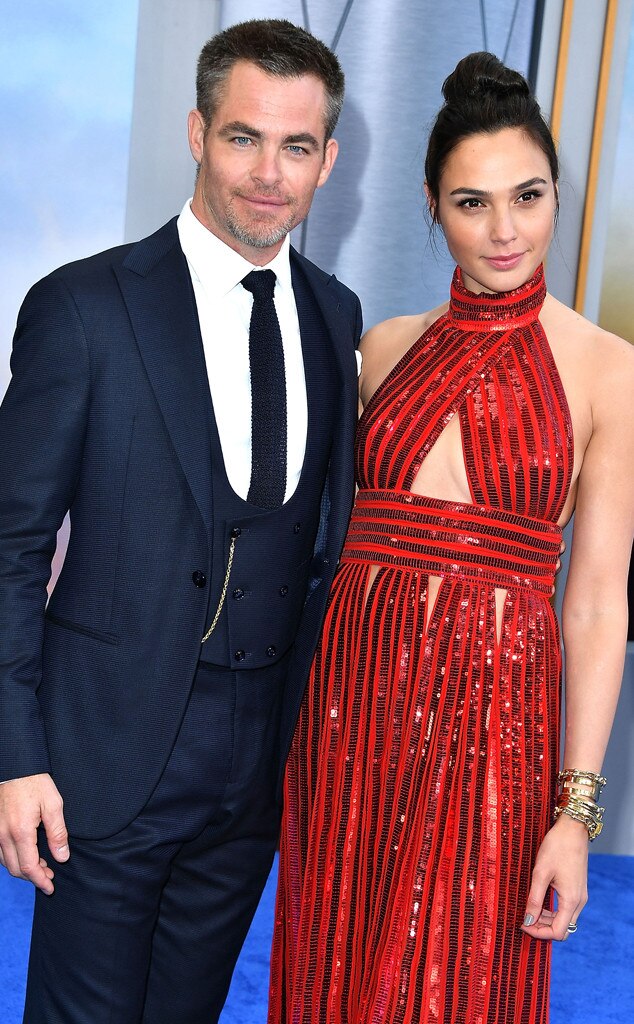 Steve Granitz/WireImage
In June, Gadot and Pine appeared at a BUILD Series event to discuss the film. At the sitdown, the actor revealed that the film was uncomplicated emotional sincerity and the movie's director Patty Jenkins tasked him with a very specific acting choice.
"Patty gave me an objective: flirt, make [Gadot] laugh, tumble, breathe heavily," Pine said. "The movie is a deep romance at the center. Casablanca was our touchstone—that epic Hollywood old-school glamour. Gal is my pal. We goofed around and had a good time."
"We're pals!" declared Gadot at the event.
During a recent interview with Rolling Stone, the Israeli actress talked her box-office smash hit, which to date has earned more than $400 million domestically and close to $800 million worldwide, explained that the film's success proves that the world was ready for the wonder of women.
"It just shows that the world was ready for a female-driven action movie," says the mother of two.
Gadot's Diana Prince will be lighting up the screen once again with her lasso of truth in Zack Snyder's Justice League, due out Nov. 17.