More than 10 years after the series finale, much has changed for the cast of Everwood, and yet nothing has changed at all. 
Nearly the entire cast (minus the definitely not busy Chris Pratt) gathered for a reunion panel during the CW portion of the TV Critics' Association summer press tour, partly to celebrate the show's arrival on CW Seed and partly just to hang out and cry on stage together. Cast members Treat Williams, Gregory Smith, Emily Van Camp, Vivien Cardone, Tom Amandes, Justin Baldoni, Stephanie Niznik, and John Beasley, along with executive producers Greg Berlanti and Rina Mimoun were on hand to talk about some of their favorite memories on the show…and their favorite memories of Chris Pratt. 
On the series about the big city doctor (Williams) who drags his family to a small Colorado town to offer free medical services to its residents, Pratt played the son of the town's non-free doctor (Amandes), and the brother of Emily Van Camp's character Amy. Apparently, he was known for his willingness to learn and his appetite, but the rest of the cast always knew he would go on to do great things. 
"I taught Chris how to play tennis and golf while we were there, we hung out quite a bit, and I told him he was going to be a star," John Beasley said. "You know, he's a good looking white boy…I had no idea he was going to be Chris Pratt." 
Van Camp remembered him chowing down on a "steak for four" after the other cast members dared him to finish it, and Amandes recalled that Pratt was very fond of the on-set food. 
"He would sit down and do a take, and he would eat, and we'd call 5 and he would still be eating," he said. "He's turning around, 'this is so good! What is this, apple cake?'" 
While everyone was laughing about Pratt, there were also many tears to be shed on the panel. 
Amandes cried while remembering "the finest and bravest writing" that he had ever been given as an actor, and both Cardone and Williams broke down as Cardone talked about arriving on the set as a nine year-old. 
"I'll never forget when I first went there, it was really tough because my father had to stay in New York," she said. "Treat came up to me and said, listen, I know it's been hard, your dad is away, and I'll make a deal with you. My family is not with me either, so if you promise to be my temporary daughter, I'll be your temporary father."
The cast explained that many of them are still close to this day. 
"Seeing each other today was like we shot yesterday afternoon and we're back on set again," Williams said. "It's amazing how easy we are with one another." 
Berlanti and Mimoun also discussed the impact and progressiveness of the series. Originally, Williams' character Andy was supposed to be an abortionist, but the network (the WB, at the time) didn't approve. They did, however, say that abortion could be addressed on the show, but there was "still some question at the time about whether or not they were going to air it." 
"They ultimately did, and there was no protest," Berlanti said of the episode simply titled "Episode 20." "People were just appreciative, I think, that we dealt with the subject matter in a complex way that we like to deal with those subject matters on our show, where we really did explore the different points of view that would go into something like that." 
While Berlanti and Mimoun said that they fought over storylines fairly often, there was one particular arc that caused the biggest fight of all, and most fans will know it immediately: Ephram's baby with the babysitter, Madison (Sarah Lancaster). 
"We were ending season two, the cliffhanger, and it was on Ephram's baby, and Greg came in…he laid it all out, he sort of knew the whole third season…I was like, you must be out of your mind," Mimoun remembered. "They're gonna hate it, they're gonna hate me, and my mom is gonna kill me." 
Berlanti explained that Everwood was an extremely personal project for him. 
"The show obviously was about coming of age, and I'm just so lucky that I had it, that I made it when I did at the beginning of my career, and very blessed," he explained. "I think a lot of people that know this show probably know me better in that way."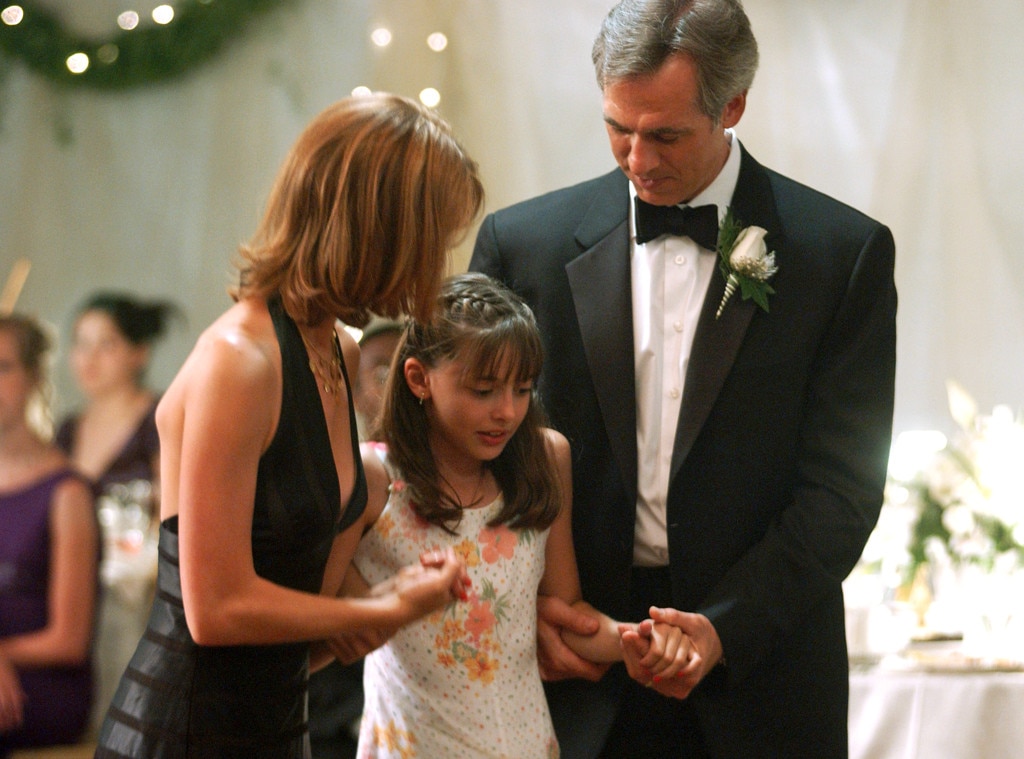 Patrick Ecclesine/Warner Bros./Getty Images
He said the show came out of "wanting to put on television a subject matter that was in the news but not necessarily reflected in dramas…the notion that tragedy makes us real. We become richer, deeper, more meaningful people." 
As for if the show actually has a chance of coming back in some form, there's no news to report. Berlanti hasn't even thought about what form a revival might take, though Williams happily declared that he "started today" when asked if anyone had thought about bringing the show back. 
"No one's asked," Berlanti said simply. "But I think we all would love to work together again."
Every season of Everwood is streaming on CW Seed.