Last Updated: 02/06/17 5:32pm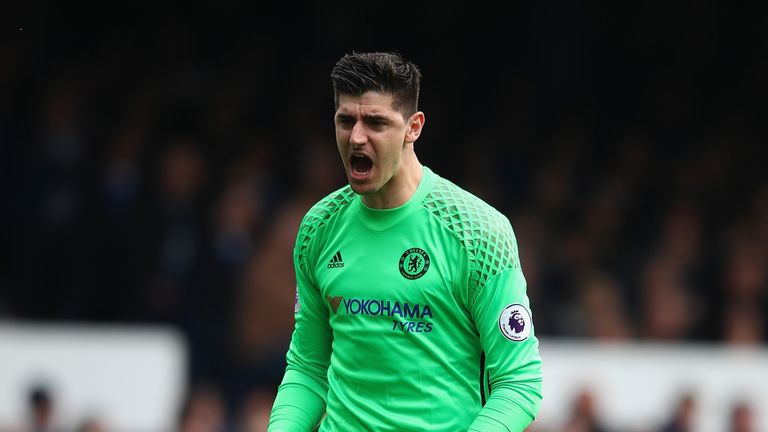 Thibaut Courtois has won two Premier League titles in three seasons with Chelsea
Thibaut Courtois has told Sky Sports News HQ he is staying at Chelsea and open to signing a new deal.
The goalkeeper, who collected a second Premier League winners' medal in three seasons last month, is approaching the final two years of his contract.
Courtois' family are based in Madrid, where he spent three seasons on loan to Atletico, but he has consistently denied any interest in returning to the Spanish capital to join Real.
And speaking from the Belgium camp ahead of their upcoming games against the Czech Republic and Estonia he said: "I am very happy and there is no doubt I will stay.
"My contract runs out in two years so obviously I need a new deal. It's important I finish the season well with the national team and then maybe Chelsea will speak with my agent.
"If it's a good deal I will be very happy to sign."
Eden Hazard presented Thibaut Courtois with the Golden Glove as the pair discussed their title triumph with Chelsea this season
Courtois was in Madrid last week and needed treatment after a bout of hayfever left his eye badly swollen.
He could be rested for Monday's friendly against the Czechs but is expected back for the World Cup Qualifier in Estonia four days later.
Romelu Lukaku is also set to start that game, days after his agent Mino Raiola claimed a verbal agreement is in place with Everton allowing the striker to join "certain clubs" this summer.
Chelsea have long been linked with a move for Lukaku, who they sold to Everton for £28m in 2014.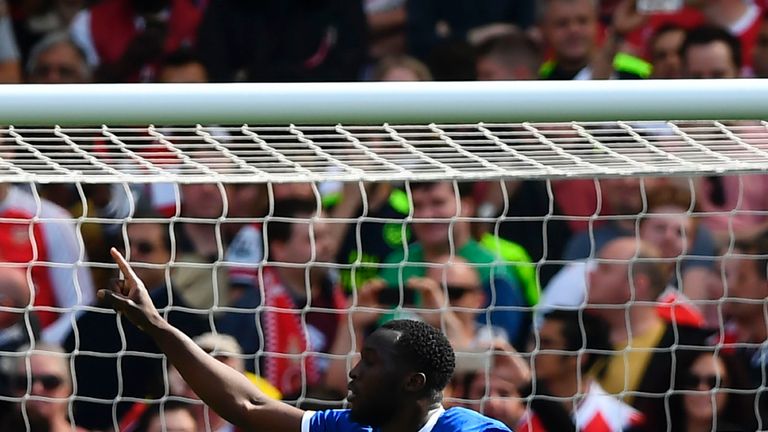 Courtois would welcome Belgium striker Romelu Lukaku back to Chelsea
Courtois said: "Romelu is a great player so if he decides to go to Chelsea or Chelsea decide to sign him I would be happy to see him in the dressing room in July.
"I guess if it's the right offer he might go. It's up to him to decide."